Microsoft Revises Windows Rings, Advises IT Pros to Move to Beta Channel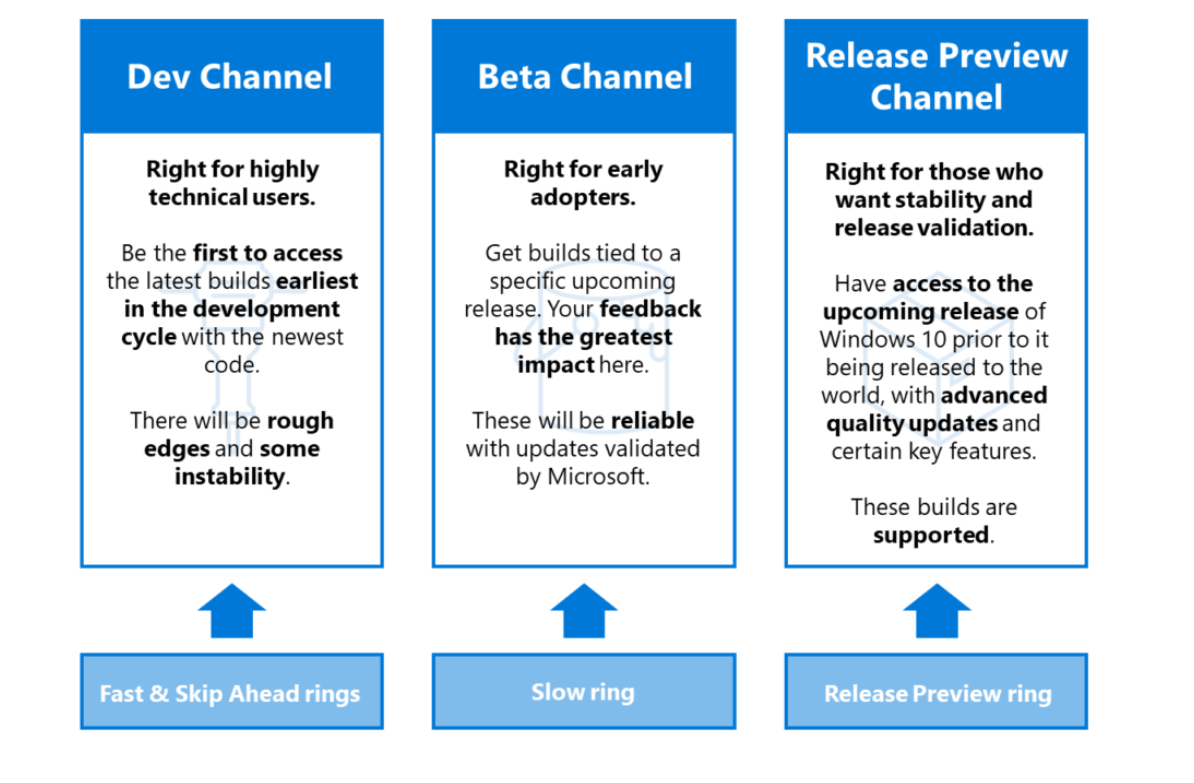 From time to time, Microsoft makes changes to the structure of its Insider program. The company recently announced a new leader of the team and today, they are changing up the "Rings" that have been a staple of the program for the past five years.
As other teams at Microsoft have done, the company is dropping Rings in favor of channels. Going forward, the Fast ring will now be known as the Dev channel, Slow ring is the Beta channel, and the Release Preview ring is now the Release Preview channel.
By making this move, this aligns Windows to Office and Edge insider programs with a common framework that should be more consistent and easier to understand for users.
With this update, Microsoft is also promising a shift of focus from frequency to quality. We have heard similar language used before and also seen our fair share of Windows 10 production releases that resulted in backtracking. Will this update be more than skin deep? We don't know the answer to that yet but will find out soon enough.
Image #1 Expand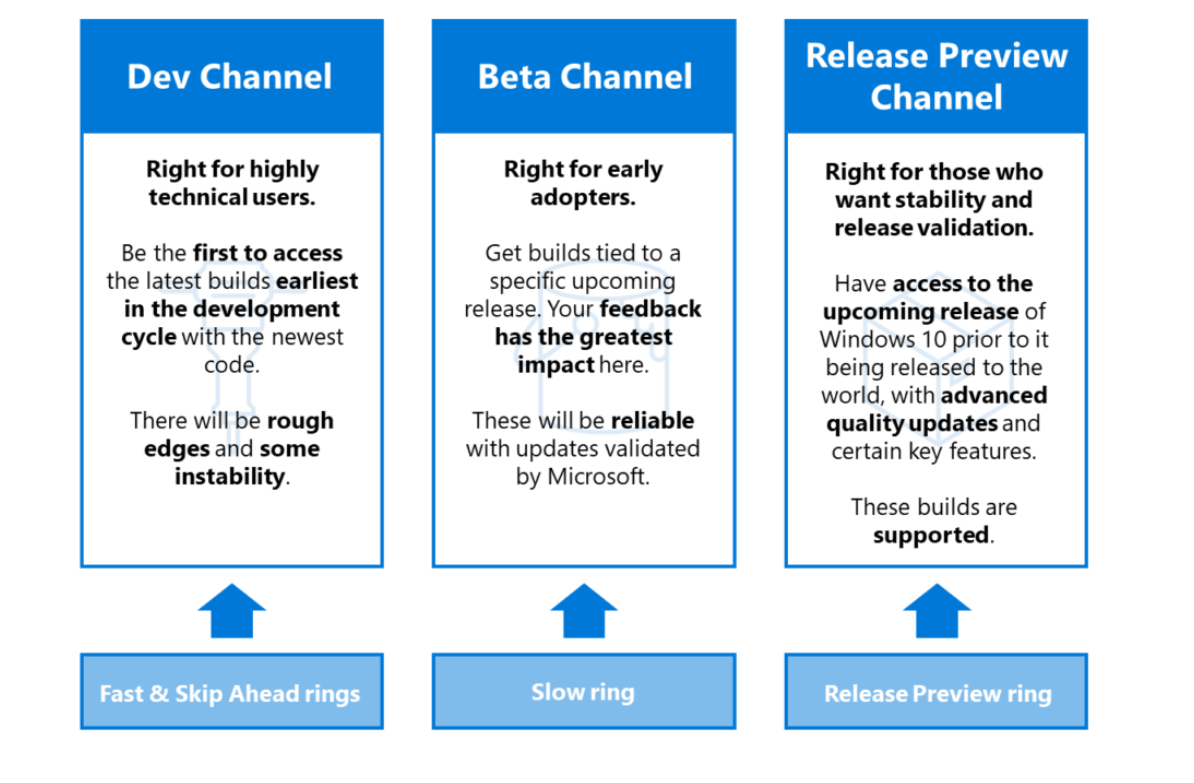 For IT Pros out there who are running around in the rings, you will want to move to the Beta channel. That's Microsoft's official guidance with each channel defined below:
Dev Channel

Ideal for highly technical users. Insiders in the Dev Channel will receive builds that is earliest in a development cycle and will contain the latest work-in-progress code from our engineers. These builds will have rough edges and some instability that could block key activities or require workarounds.
Beta Channel

Ideal for early adopters. Insiders and IT Professionals in the Beta Channel can check out upcoming Windows 10 features, while still getting relatively reliable updates that are validated by Microsoft. As a part of the Beta Channel, Insiders will see builds that will be tied to a specific upcoming release, like 20H1 previously.
Release Preview Channel

Insiders and IT Professionals in the Release Preview Channel will have access to the upcoming release of Windows 10 prior to it being released to the world, with advanced quality updates and certain key features. These builds are supported by Microsoft. The Release Preview Channel is where we recommend companies preview and validate upcoming Windows 10 releases before broad deployment within their organization.
These naming changes will become official later this month. For now, there is not much of an impact for the end-user but be on the lookout for more updates in the future.