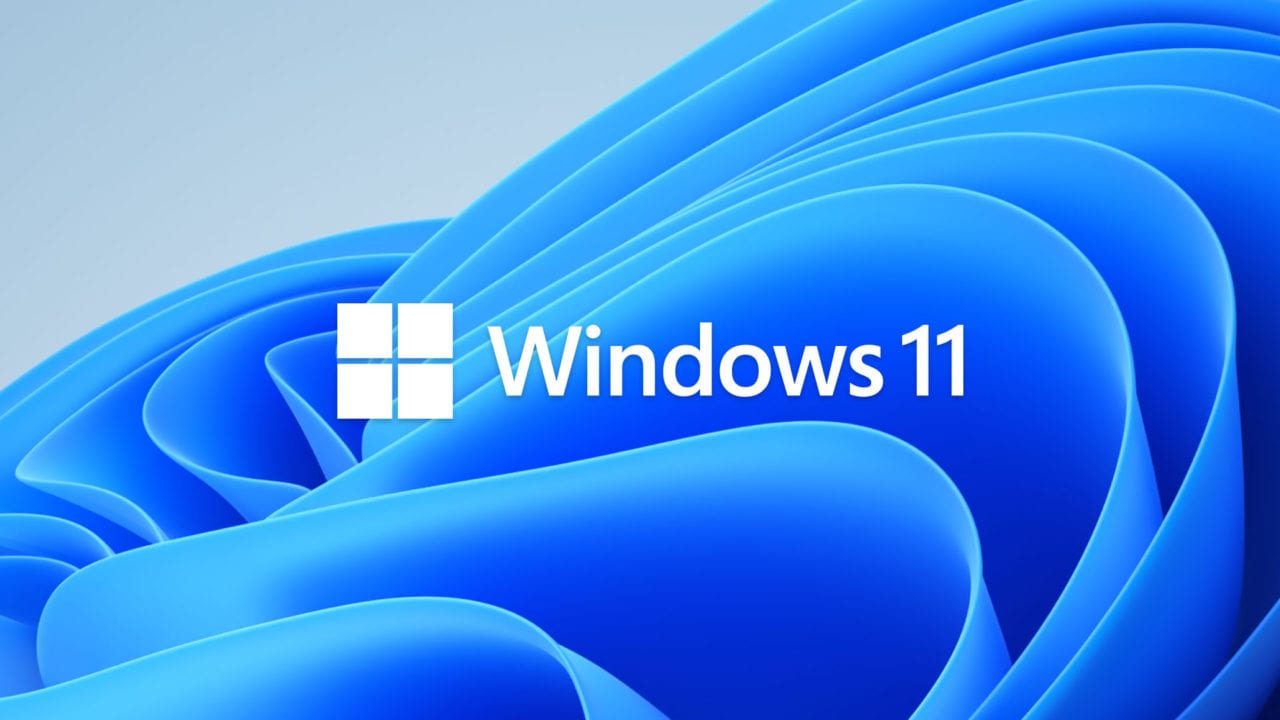 Today is the day many Windows fans have been waiting for, the first build of Windows 11 is now available to download. While not every new feature is in this release, there are many that are included – don't forget to check your device compatibility before downloading the update too.
To get started, Microsoft requires that you join the Insider program as that's where this first release is being distributed. To get the latest release, you will need to be in the Dev channel but builds will eventually move to the Beta channel.
Microsoft has also indicated that they will eventually release ISOs for direct, clean installs, but that download is not available today.
Here's what's new in Build 22000.51 that is now rolling out to Windows Insiders: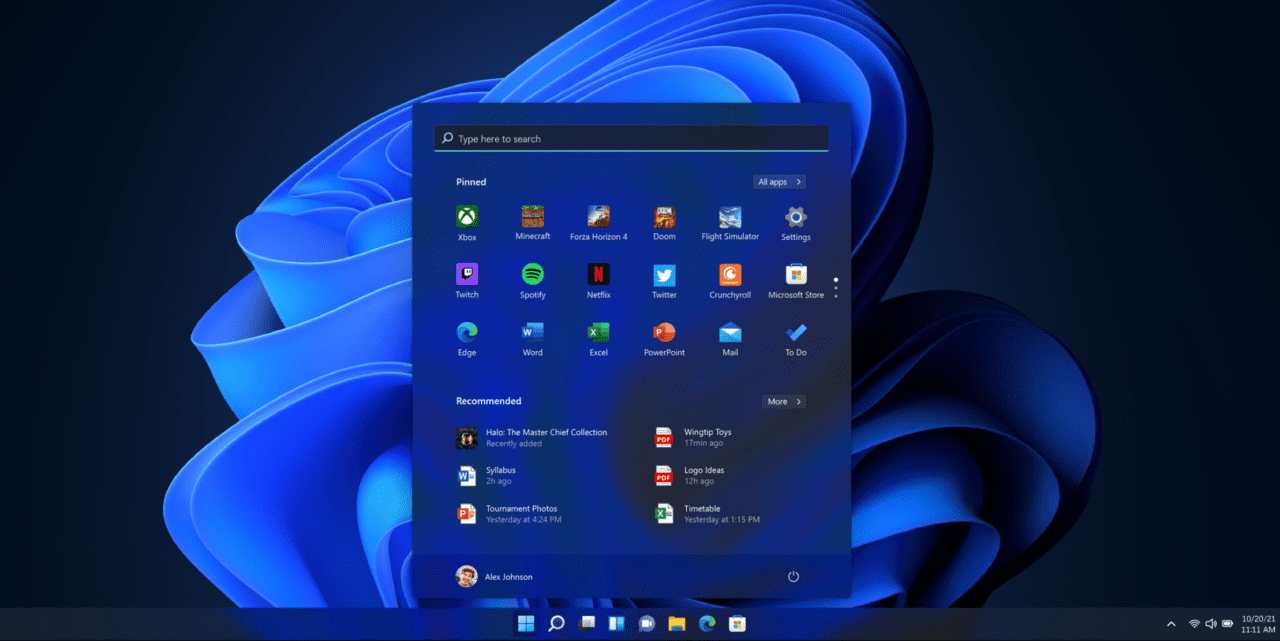 In this release, the new Start menu and centered Taskbar icon experience is included. This is one of the biggest updates to the OS but also feels familiar at the same time.

Also included in this release are new context menus that look significantly better than what is available today in Windows 10. You can right-click on the Taskbar to open these items and see the new UI.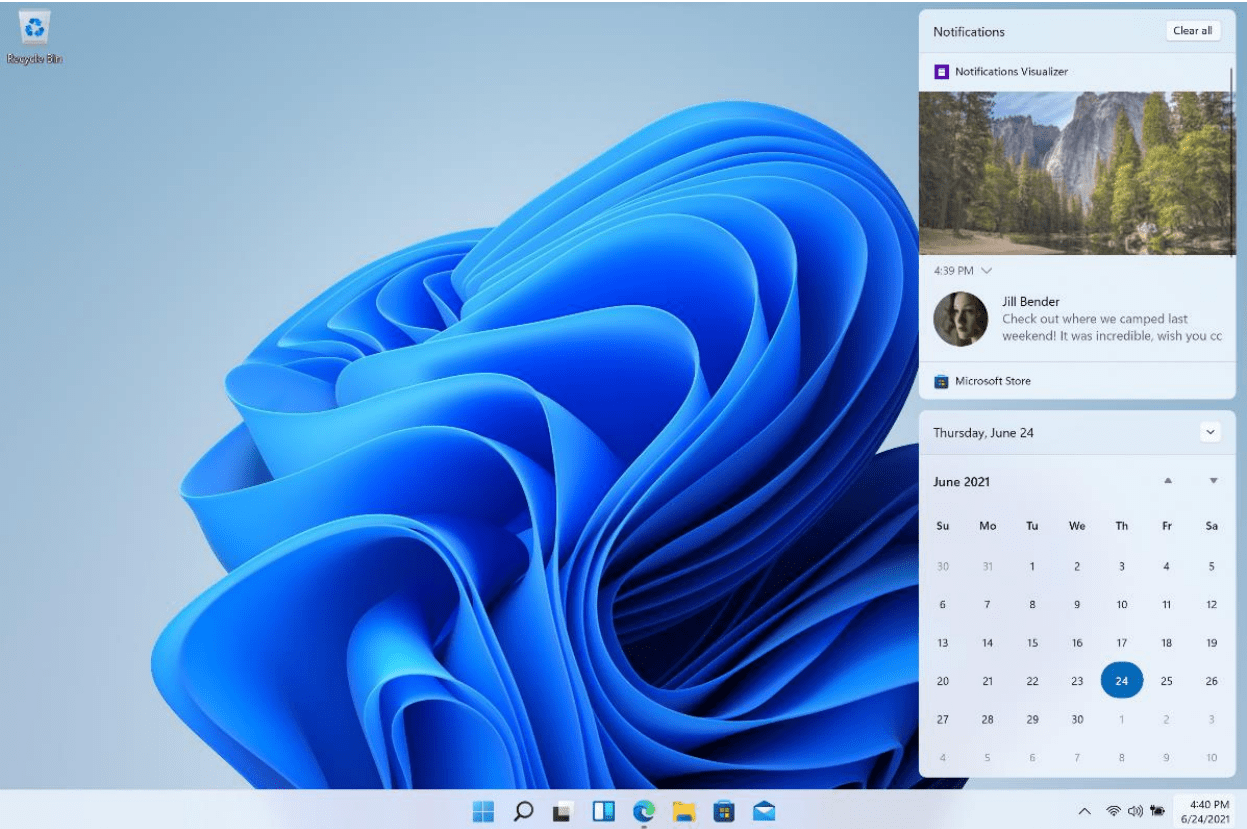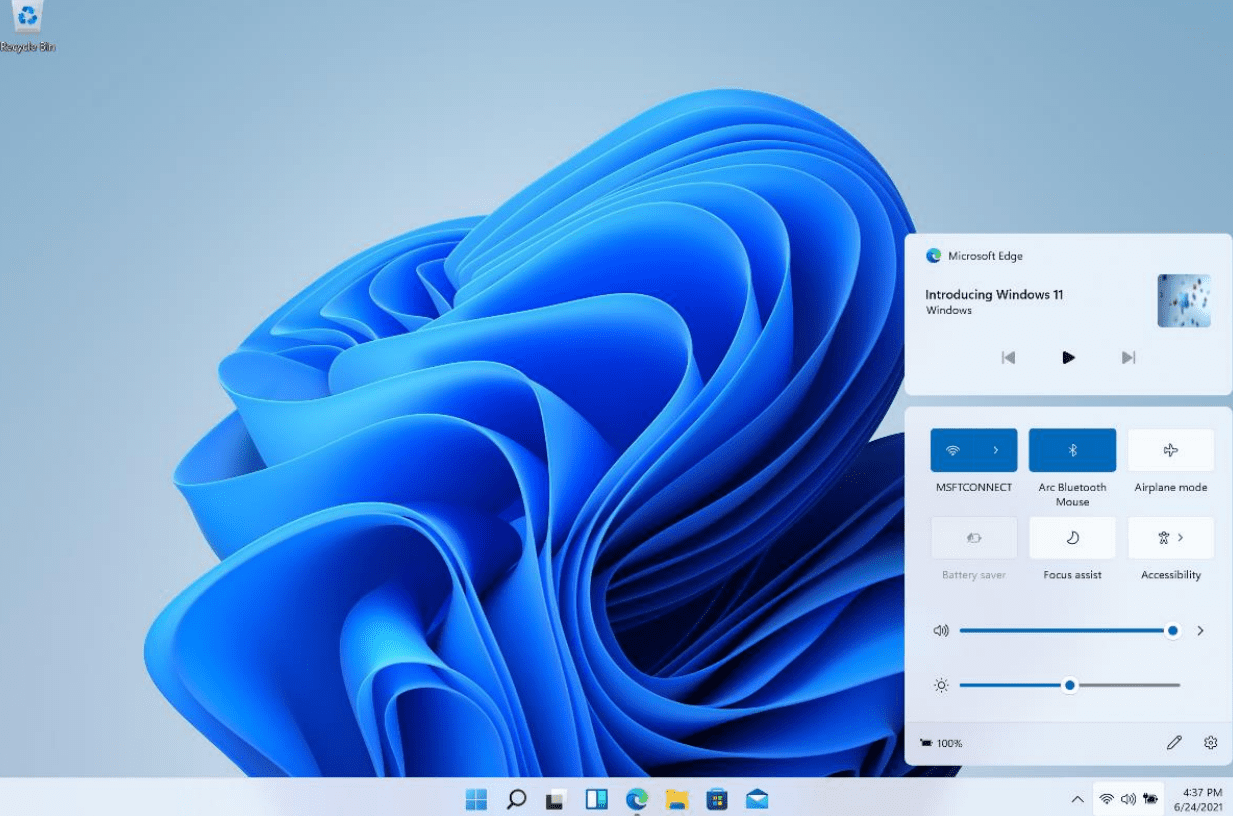 The quick setting controls are easier to understand and have workflows that are more in line with expectations for tapping on icons for toggling the features on and off; easy access sliders provide fine-grained controls for volume and brightness.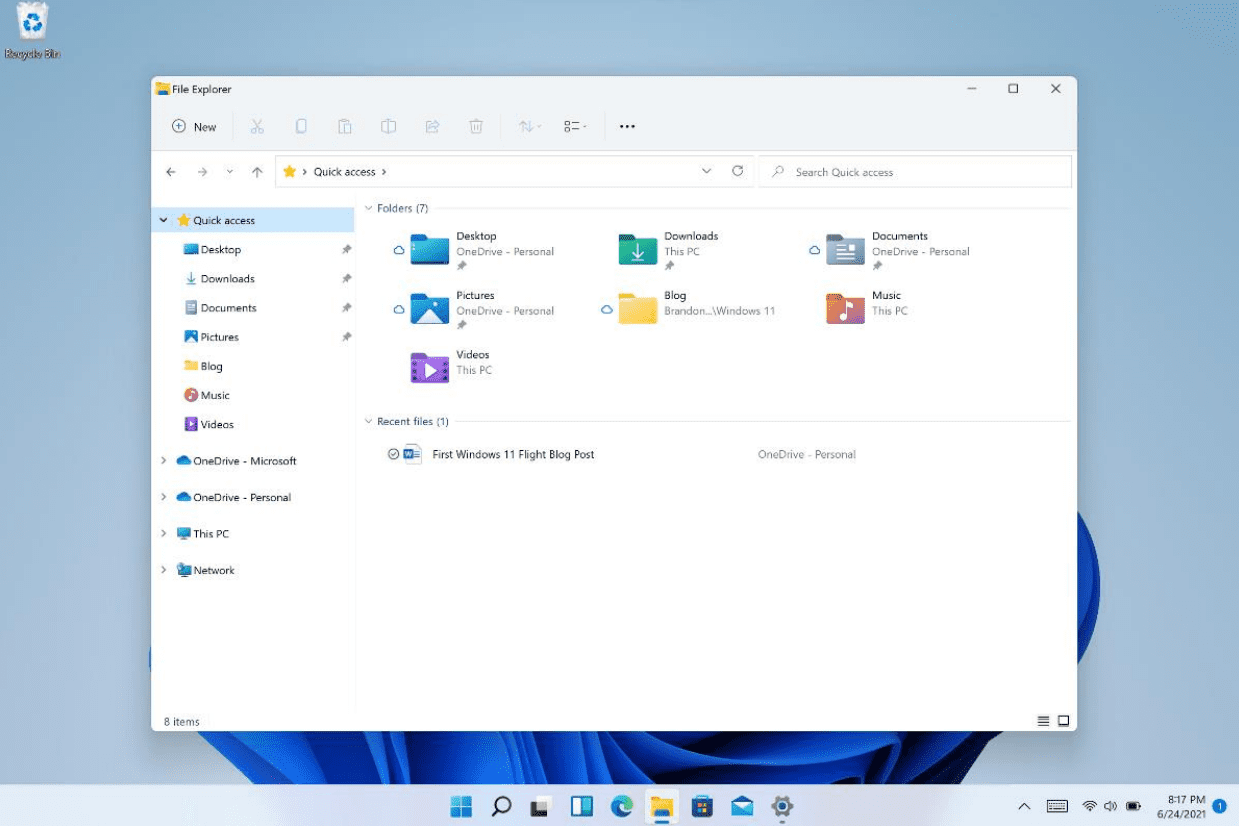 While Microsoft did not show off the new File Explorer at the Windows 11 event, we now have our first look at the updated UI. Featuring a compact ribbon, the UI uses the same icons in Windows 10 21H1 but the interface has been refined.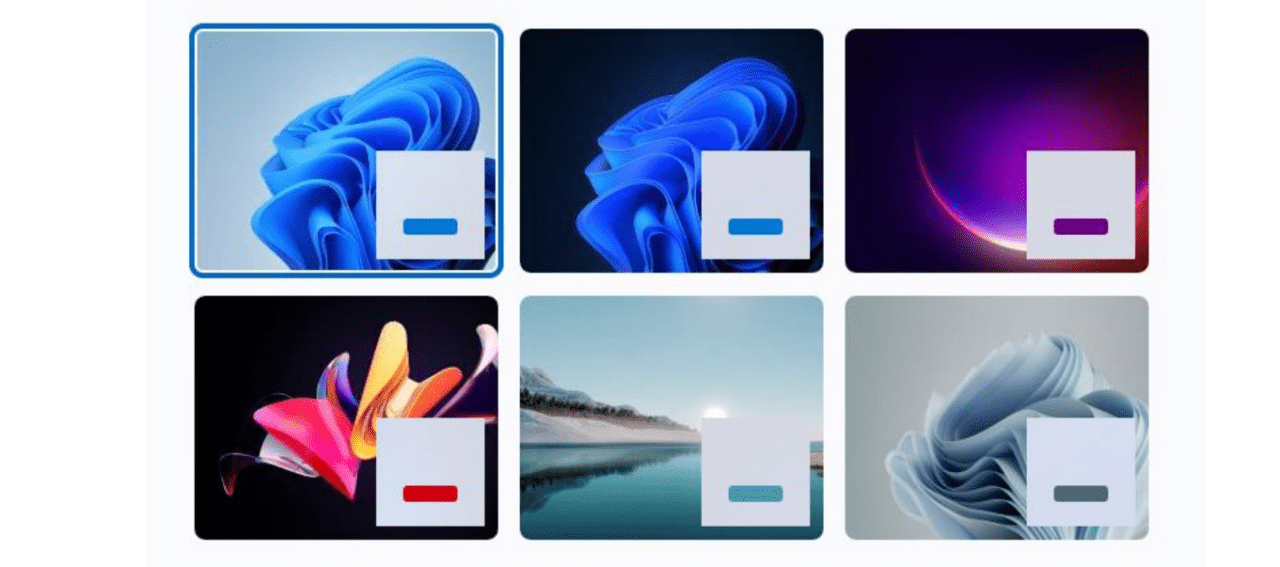 If you are a fan of themes, then this build is for you; changing themes across the entire UI of Windows 11 is now much easier with a single click.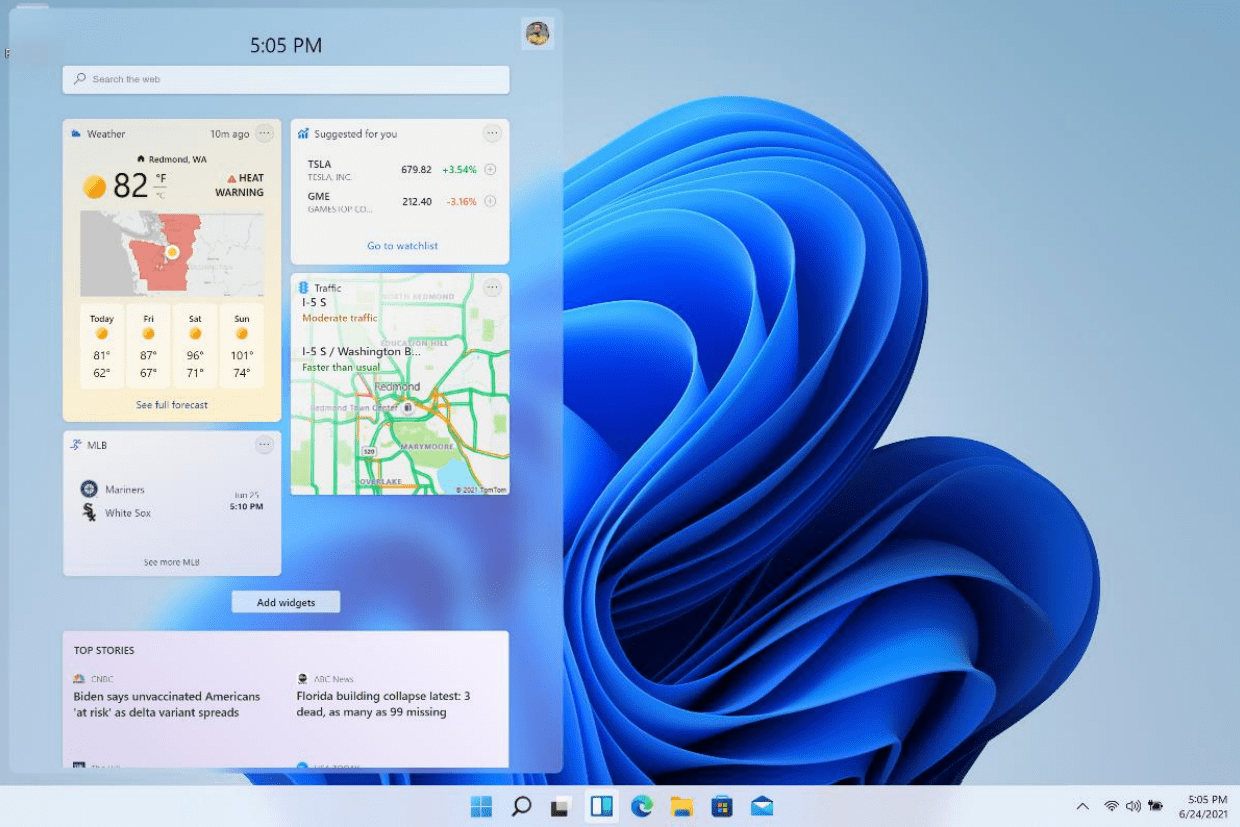 Along with the Start menu, Widgets are one of the bigger updates coming to Windows 11 and in this release, Microsoft is pushing out the first iteration of the experience.
The news feed in the widget area will be personalized to your specifications and you can also find weather and traffic information as well.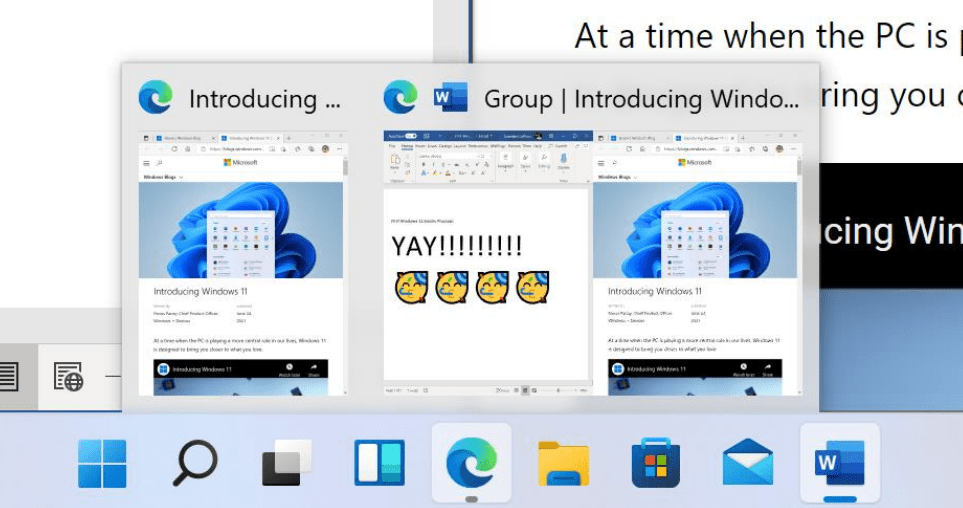 Snap layouts and Snap groups are new productivity-focused features that make it easier to snap apps to a pre-defined percentage of your display. Snap groups are exactly as the name sounds, it keeps multiple windows snapped together in a group to easily re-launch to a group of applications.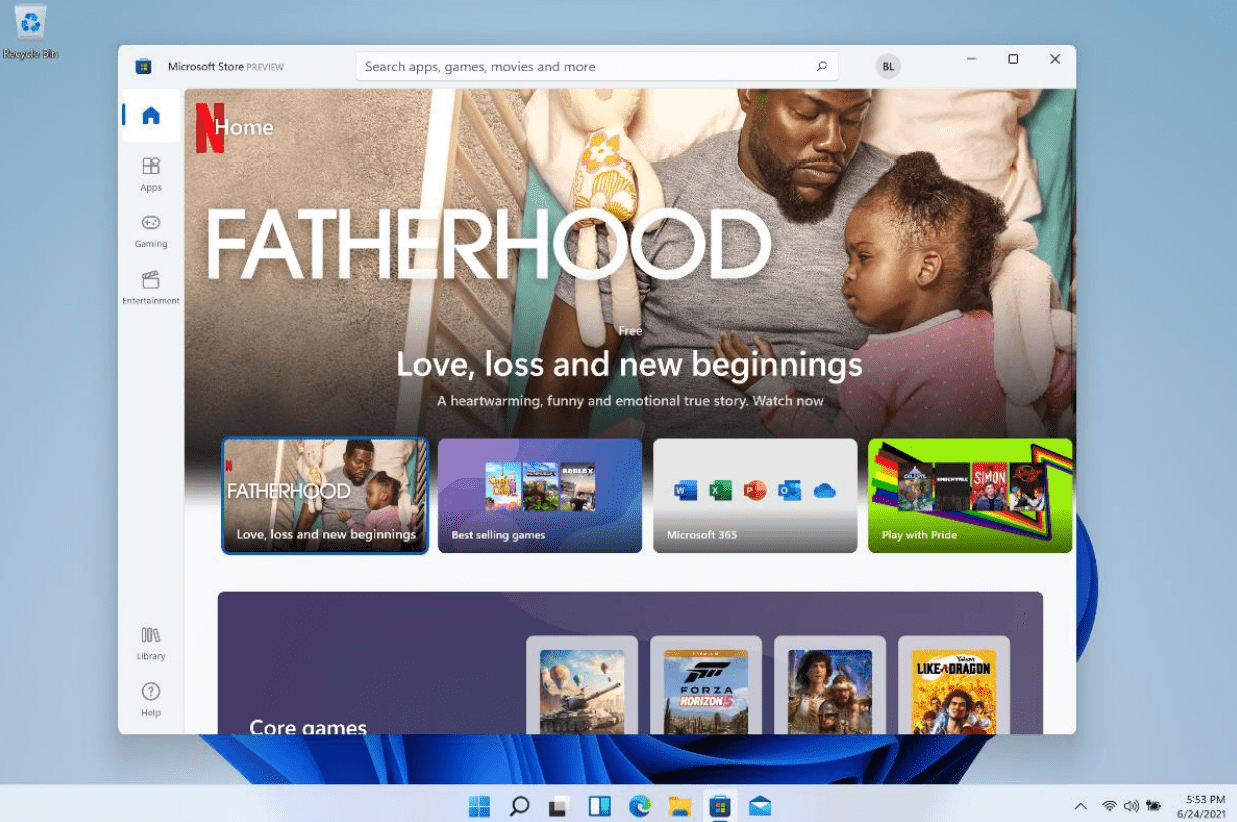 Microsoft has overhauled the Windows store and in this release, we get our first sample of the updated interface. While the UI is new, this release does not include the ability to install Android apps, which will be coming in a later release.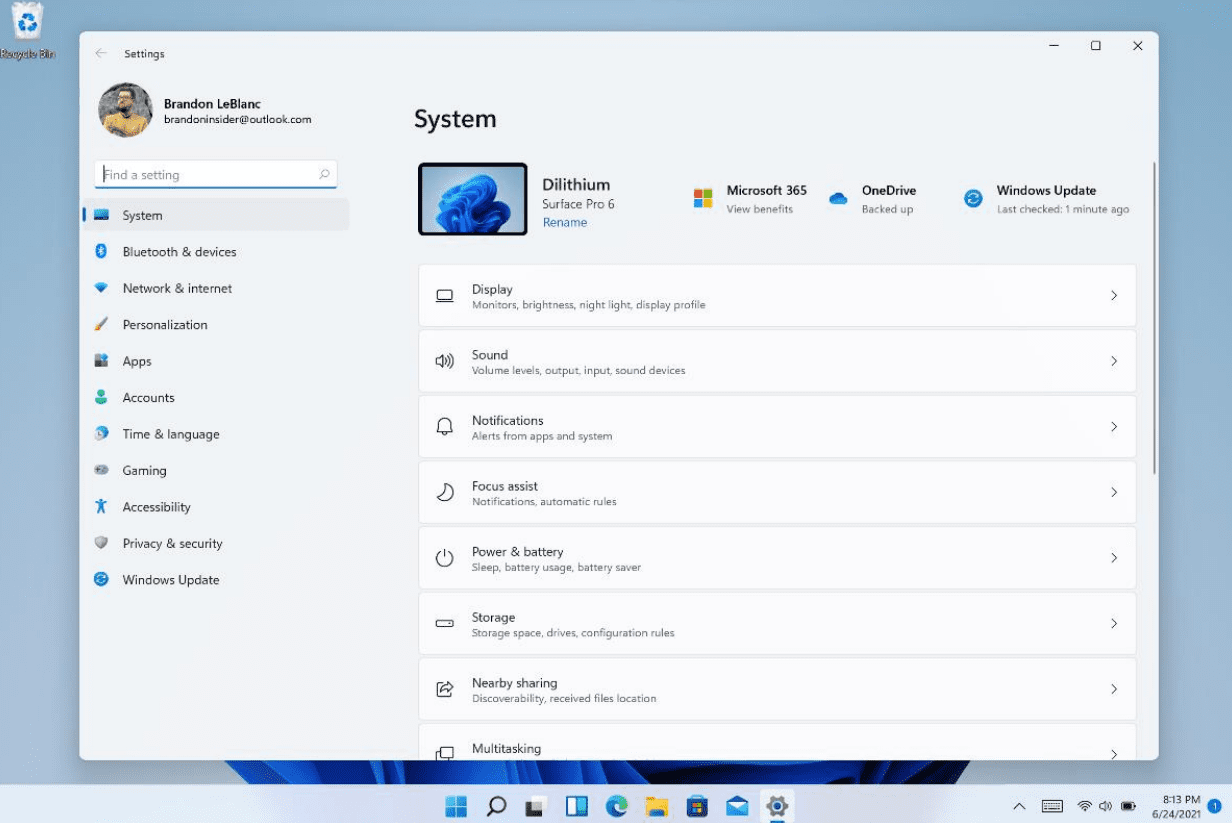 The settings panel in Windows 11 has also been overhauled. In this release, we get our first look at the updated UI that features faster "quick action" items, new icons, more whitespace, and overall, a theme that matches the rest of Windows 11.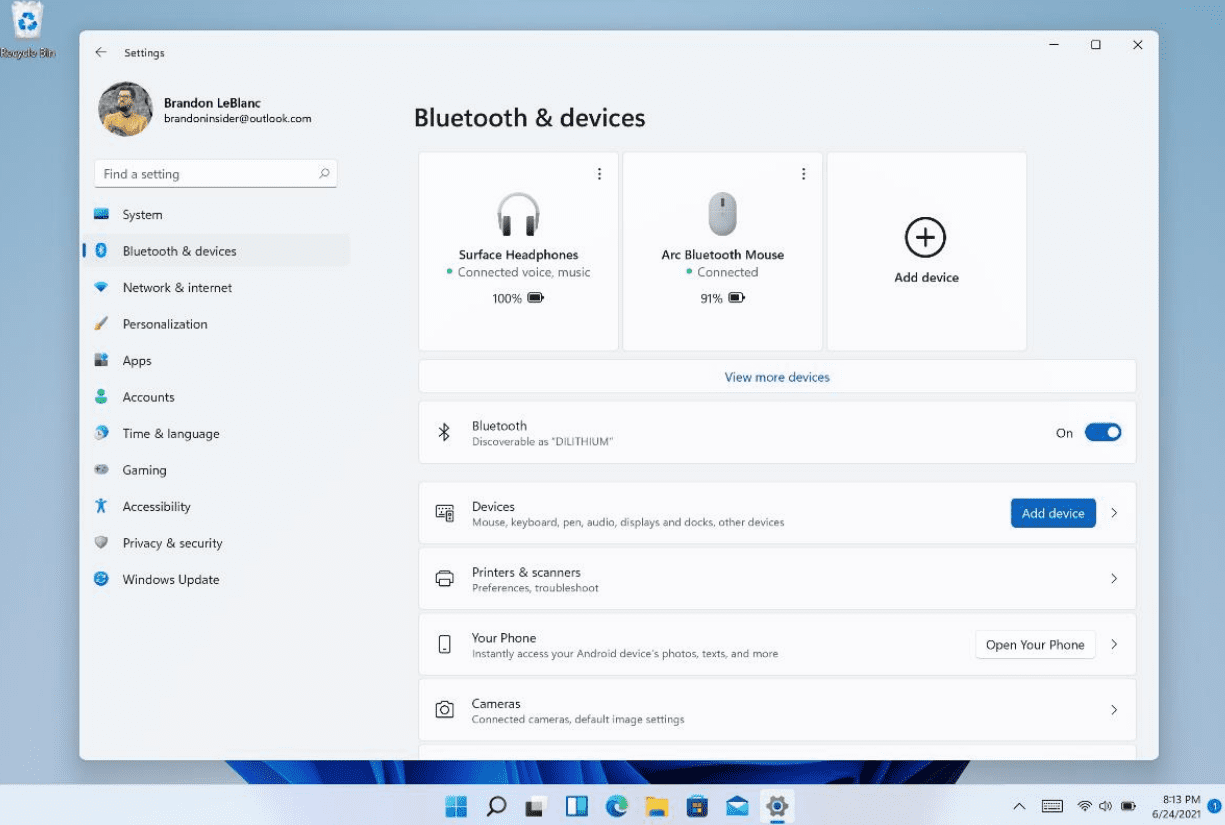 As an example, Bluetooth settings have been updated to make it much easier to connect or disconnect a device from your PC.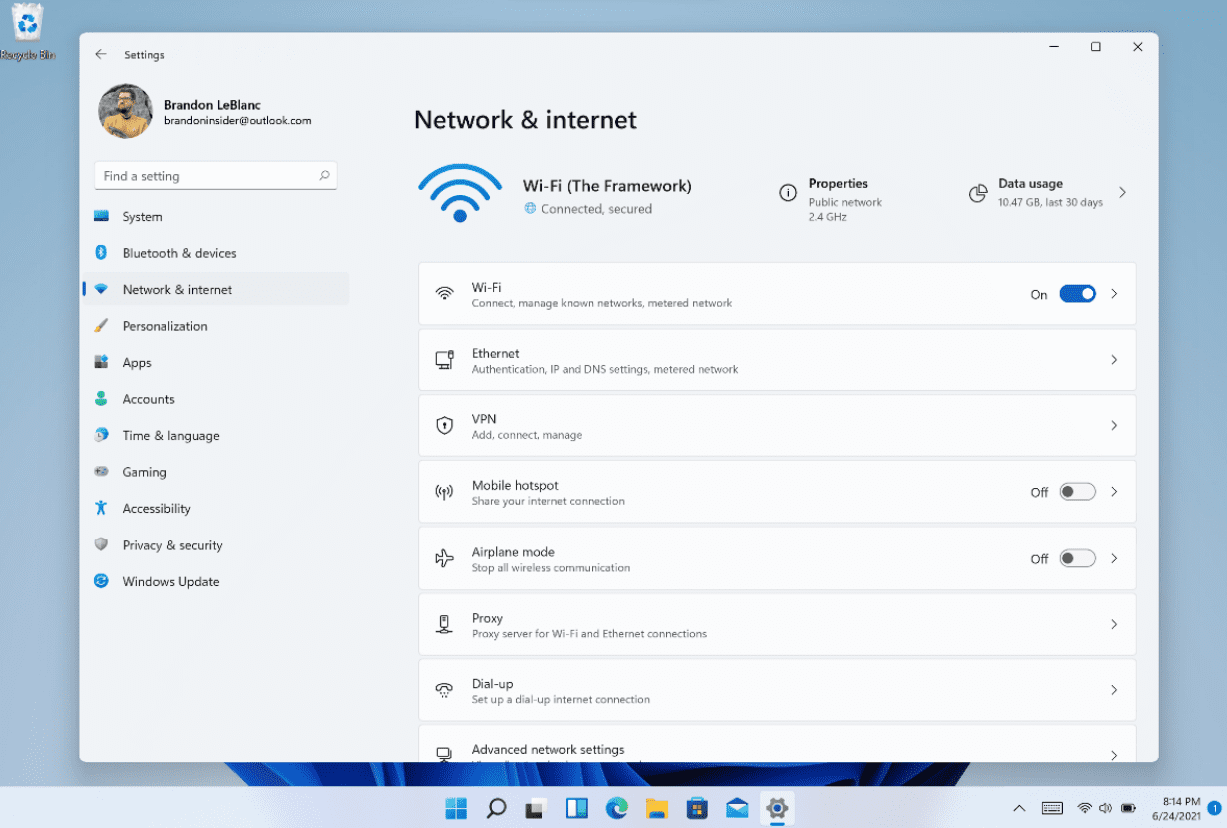 Another good example is the network connectivity toggles. The layout of all your connection settings is easier to see in one view and displayed in a way that should make connecting or unplugging from the Internet easier.
One other feature coming to Windows for the first time with this release is support for Wi-Fi 6E. This new connectivity standard opens up more bandwidth for connections in your home (or workplace) and is now supported natively in Windows 11.
These are the major updates that are coming to the first build of Windows 11 that is now available. You can download the update via Windows update if you are an Insider but you should not install this release on a device used in a production environment. Also make sure to keep an eye on the Known Issues log as it's quite extensive.