Microsoft Outlook is getting a new feature that enables users to retain declined events within their calendars.
Meetings that have been declined currently land in the Deleted Items folder, posing difficulties when users unintentionally decline or overlook scheduled meetings.
The new setting will start rolling out to commercial customers in the second half of November 2023.
Microsoft is set to introduce a new time management feature in Microsoft Outlook. This update will allow users to retain declined events within their calendars, offering a streamlined solution for easily viewing and tracking information related to these events.
Currently, when events are declined, they are relocated to the Deleted Items folder in Microsoft Outlook in order to maintain a clean and clutter-free calendar. As a result, users must manually retrieve declined event invitations from the Deleted Items folder. This process can become incredibly inconvenient when a user unintentionally declines a meeting invitation and later forgets about it.
Microsoft is taking steps to resolve this issue by introducing a new setting in Microsoft Outlook. This feature will allow users to display declined events on their calendars, making it easier to avoid accidentally missing important meetings and appointments. Users can conveniently reschedule declined events by changing their responses directly within the calendar.
"In Settings, once you turn on the feature, declined events will no longer disappear but remain on your calendar so you can easily recollect related info or docs, find associated chats, or even take actions like updating your previous response (RSVP) and forwarding it to someone else; all while keeping your agenda free at that time slot," Microsoft explained.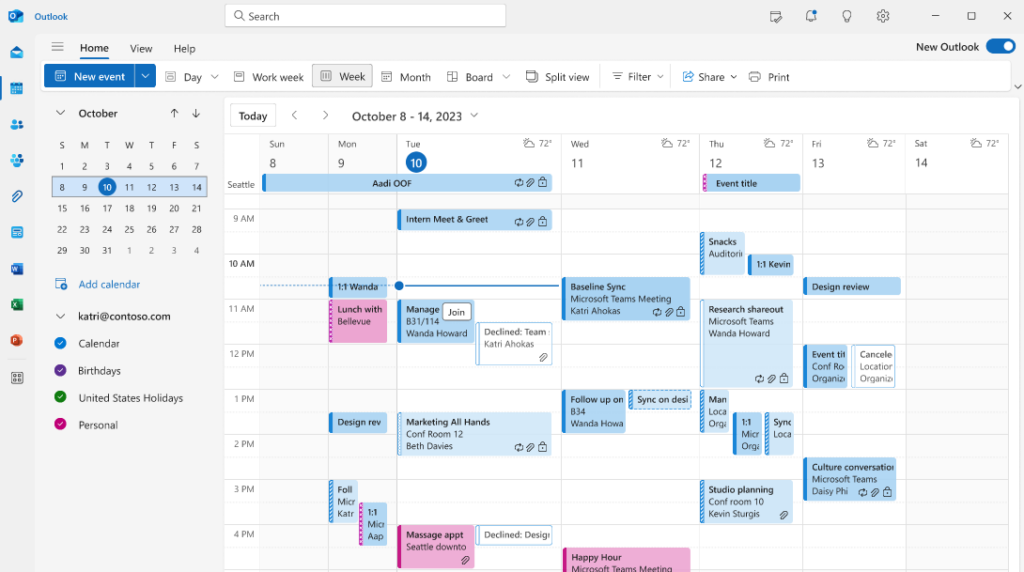 How to view declined events in Microsoft Outlook
Microsoft notes that the new feature will be disabled by default for all Outlook users. However, users will be able to enable it by heading to Settings > Calendar > Events and invitations > Save declined events > Show declined events in your calendar. Once enabled, the declined events/meeting invites will begin showing up in the Outlook calendar.
Microsoft expects to begin rolling out the new calendaring feature to all commercial customers in the second half of November. Keep in mind that the feature will only preserve declined from the new Outlook client for Windows, Mac, Microsoft Teams, web, as well as Android and iOS apps. However, Microsoft notes that the classic Outlook desktop app will only let users view the declined events.