Key takeaways:

Microsoft's latest OneDrive Sync update introduces a safeguard mechanism to prevent accidental deletions and data loss.
The revamped File Explorer categorizes files into Recommended, Recent, and Favorites sections, enhancing user accessibility.
IT administrators gain advanced control with the ability to configure syncing rules for specific file types and implement privacy policies.
Microsoft has recently announced some important updates coming to the OneDrive Sync client. The new capabilities are designed to boost protection against accidental deletions, improve File Explorer, and make Sync Settings navigation easier for enterprise customers.
For starters, Microsoft has released a new feature that should help to prevent accidental deletion of files in OneDrive and SharePoint. The company has added a new dialog box that appears when a user attempts to delete a shared file. It will trigger an alert that the shared file will be deleted for all users.
Microsoft has also rolled out some updates to improve the "Add to OneDrive" feature for Microsoft 365 customers. Moreover, users who delete a shortcut to shared content can still access the original file or folder.
"Moving forward, when you delete a file or folder shortcut to shared content, OneDrive will only remove the shortcut from your OneDrive, keeping the shared files intact for everyone else to use. And, in the case that you want to remove the shortcut and the shared file, you can do that in the File Context Menu," the OneDrive team explained.
File Explorer enhancements
Microsoft has also released improvements that make accessing important files easier for OneDrive users. The Home page now categorizes files into three sections: Recommended, Recent, and Favorites. Microsoft plans to introduce a new Details pane that will let users view information (such as related activity, a thumbnail, and shared status) about a selected file without opening it.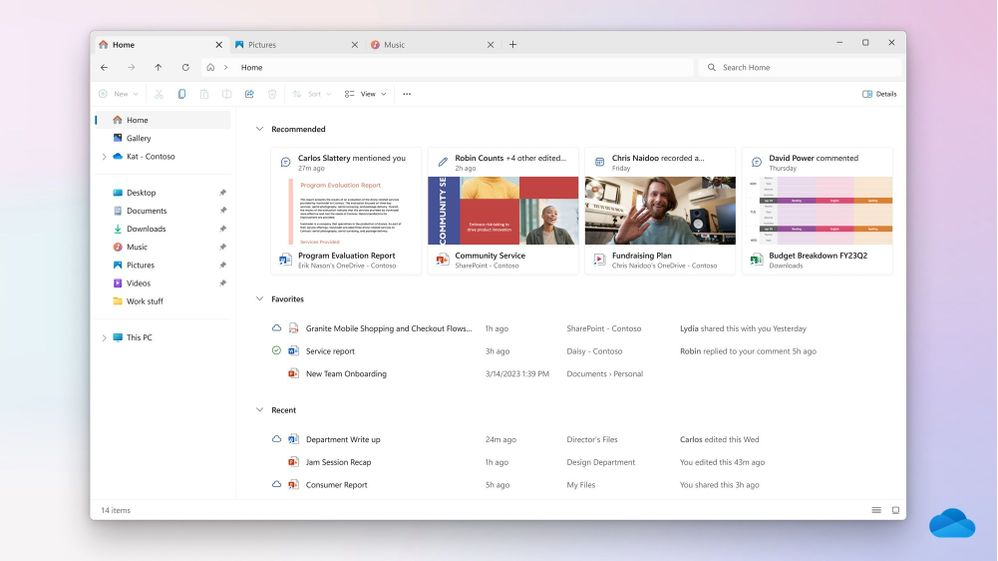 Updates to OneDrive Sync settings and other improvements
The latest update also brings some enhancements to the OneDrive Sync Settings. This release makes it easier for users to find the most frequently used settings on the front page. However, the less commonly used settings now appear on the secondary page/Advanced Settings.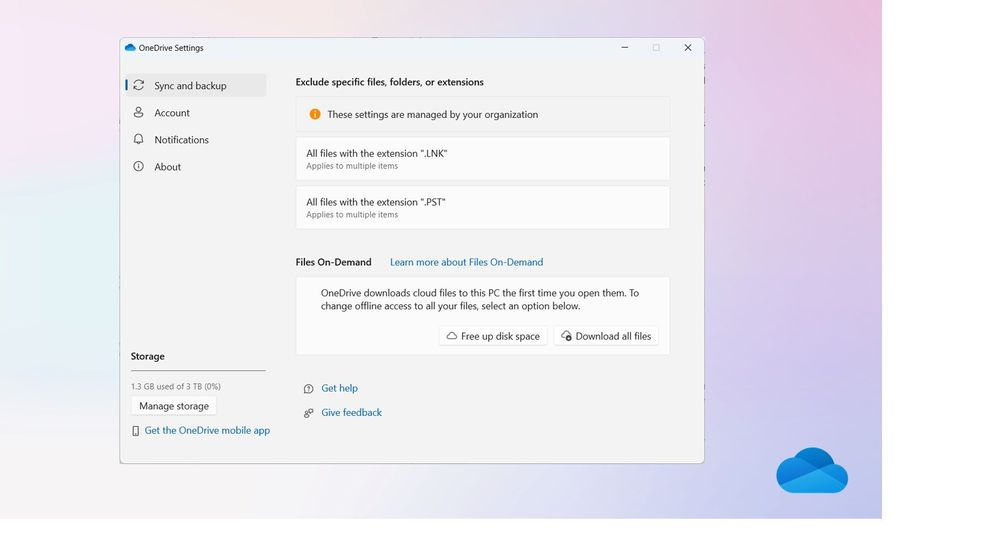 Microsoft will also let IT admins configure rules to include/exclude specific file types from syncing to OneDrive accounts. A new feature will let administrators use privacy policies to prevent particular content from being stored in the cloud. It will also be possible to apply complex rules to ensure compliance with regulatory requirements. These capabilities will be available in the coming months.
Last but not least, users will be able to open and edit any file stored in OneDrive directly in the desktop applications. The subsequent changes will be automatically synchronized to the cloud version of the file. Microsoft plans to release this feature in December 2023.