By the time you are reading this post, you have likely already been on three video calls and are mentally drained. But that's the reality that we are living through right now and until everyone heads back to the office for in-person events, virtual meetings are the way forward.
Announced today, Microsoft is rolling out several new features that are targeted at making meetings feel less taxing on the user and should make it easier to collaborate as well. These updates include new ways to present the users of the call with "Together" mode, filters to make you look your best, "Dynamic View" that gives you more control over what you see in meetings, reactions, post-meeting polls, and quite a bit more.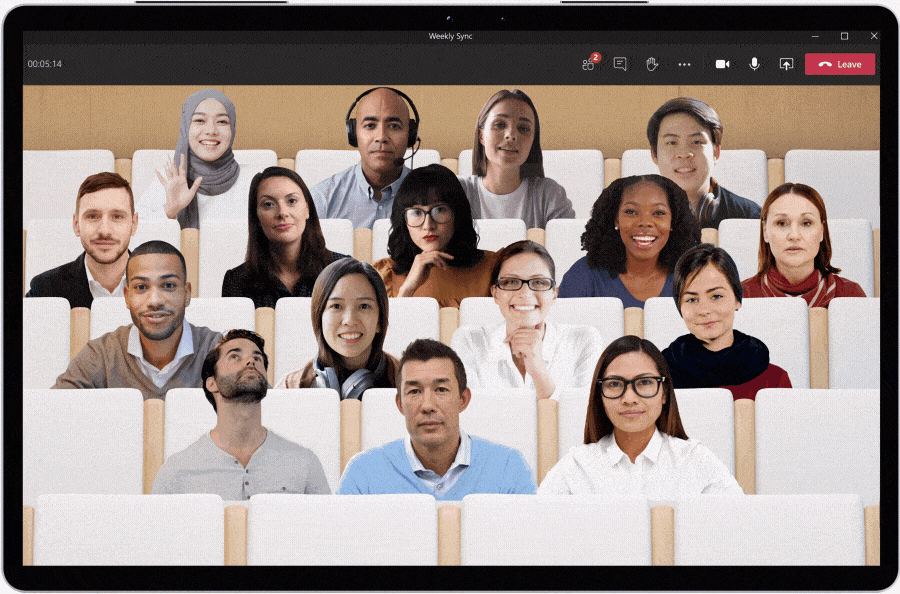 Together Mode:
Last month Microsoft started talking more about its expanded gallery view for video calls that bumps the number of streams up to 49. Building on this, there is going to be a new view mode called "Together" that adds backgrounds behind the attendees to make it appear that they are sitting in a coffee shop, auditorium, classroom, and other locations.
I will be the first to admit that I typically find these types of features as cosmetic novelties that are distractions but with the classroom or auditorium view, it does make the call feel slightly more personal than a standard box with a home office in the background. As someone who is frequently presenting to large groups, having the pseudo auditorium is a simple change that makes it feel (a little bit) like you are talking to a room full of people and not in front of a computer monitor.
Dynamic View:
As Microsoft continues to add more participants to its video calls, having more control over that experience is critical. Right now, organizing who is on the screen, where they are located, and who is sharing a document is a suboptimal experience. Dynamic view aims to fix this problem by letting you have more control over who is sharing content and what participants are visible on your screen.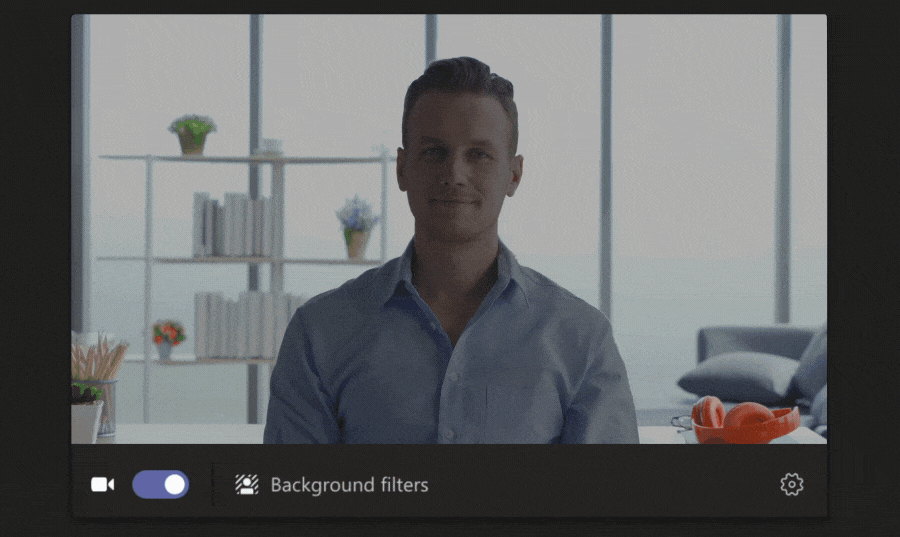 Video Filters:
As someone who plays with lighting quite a bit for podcasting, achieving even exposure across a face can be difficult. Or if you don't have enough lighting, automatic camera settings can make you look you are in a dark alley and if you have a bright source behind you, adjusting your feed is a serious chore. In the near future, Microsoft will be adding video filters that makes it easier to adjust your video before joining a call so that you can look your best but you should still probably comb your hair.
Live Reactions and Chat Bubbles:
If you have thought that Teams needed more emojis, Microsoft has an update for you. Soon you will be able to "react" during meetings to share emojis and other items with those who are on the call. Live reactions is a shared feature with PowerPoint Live Presentations, which allows audience members to provide instant feedback to the presenter.
One of the more annoying aspects of Teams is that during a video call, if someone enters something into the chat, you have to open the chat window to see it. This annoyance will be going away with the content now appearing on the screens for everyone participating in the call.
Suggested Replies:
Microsoft has been rolling out suggested replies to many of its services. Outlook is one plat that you may already be using the feature for replying to email but in the near future, suggested replies will be coming to Teams.
This isn't the biggest update but it brings this product in-line with other Microsoft communication tools.
Additional Updates:
There's a lot more that will be rolling out too, including speaker attribution and translation for live captions and transcripts, meetings will soon support up to 1,000 interactive participants, with room for 20,000 people to watch the session. Whiteboard in Teams will soon be updated with new features including faster load times, sticky notes, text, and drag and drop capabilities.
—
As with all things Office 365, these features will start rolling out in the coming weeks with everything arriving before the end of the year. This means that you'll need to keep an eye on your tenant for when these features show up to help educate your users to get the most out of the enhancements.