Microsoft Has Released A New App To Make Scheduling A Meeting Less Awful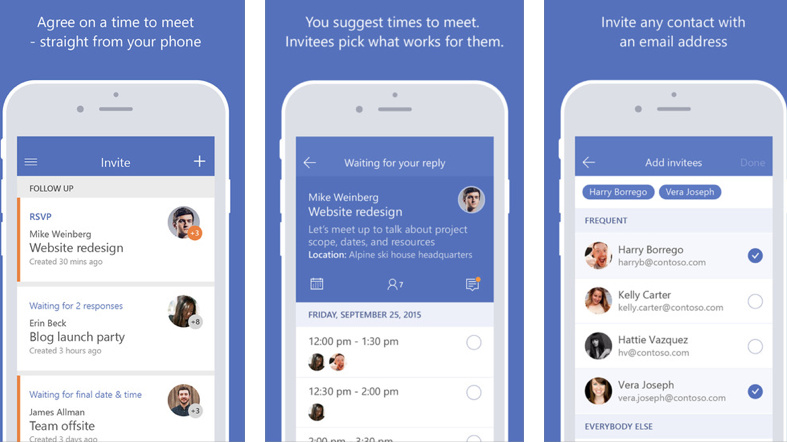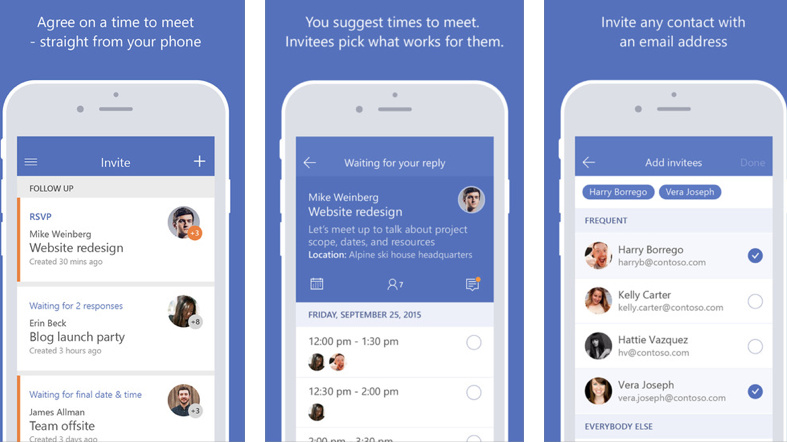 Microsoft has released a new app from their Garage, an internal incubator of software, called Invite that is a standalone application available now for iOS with Android and Windows Phone coming soon. The app's goal is to make the process of creating a meeting a bit less painful by allowing you to vote on when to hold the event.
All you need to get started is an email address and then you can invite anyone to take a look at times you have suggested to meet and then they can vote on what works best for them. The neat thing about this app is that you can see what times work best for other participants so that your vote for a meeting hour is not blind.
Once everyone has voted, the person who setup the meeting selects a time and the invite is sent out to everyone. While this may be an extra step in trying to schedule your next meeting, it will reduce the number of times a meeting gets rescheduled because one participant has a conflict.
With Microsoft pushing Office 365 as its preferred productivity offering, it's not a surprise that this app works quite well with email accounts from that service but it should also work with a basic email address like Outlook and Gmail.
You can download the app here but it is only available in the US and Canada for now.