Paul Thurrott's Short Takes: September 25, 2015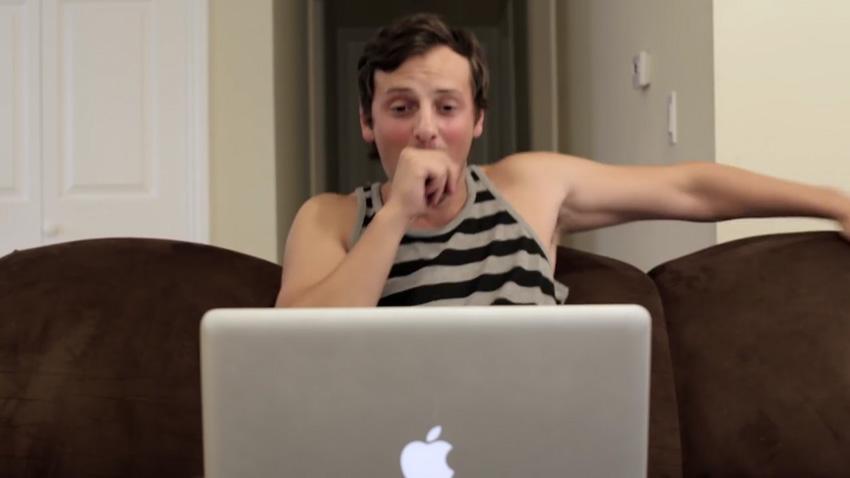 Because you need to leave this one to the professionals, this week's other news includes a potential U.S. antitrust case against product bundling in Google Android, the iPhone 6S is available for purchase, Blackberry admits it's making an Android phone, and a judge rules that smart phone passcodes are protected under the 5th amendment.
"China's replacement for Windows is a Windows XP ripoff"
That's weird. It's not like China has a history of stealing others' ideas.
Finally, US has launched an Android antitrust investigation
Perhaps inspired by their better-performing colleagues in the European Union, antitrust regulators in the U.S. Federal Trade Commission (FTC) are finally investigating Google Android. That's according to a report in Bloomberg, which says that it has reached an agreement with the U.S. Department of Justice (DOJ) to "spearhead" this investigation. The charge is the same that Google faces in the EU, of course: That Google illegally prevents hardware makers from distributing devices that do not include a lengthy list of Google-made apps and services and configure them to be the defaults. This act, called product bundling, got Microsoft into trouble with the DOJ about 15 years ago–and then later with multiple other antitrust agencies around the world, including the EU–and absolutely should apply to Android as well, given its dominant status. That said, the FTC has often fallen well short when it comes to investigating U.S.-based tech companies, and it completely dropped the ball with Google just a few year ago. So don't hold your breath, but there is some hope here that the FTC will finally do the right thing.
"Apple Watch 2 Complications make working easier."
Ironic.
New iPhones available for purchase
For most of us, today is a day like any other: You get up, you go to work, you silently pray for the weekend to start. For Apple's giddiest fans, however, today is like Christmas, their birthdays, and the 4th of July all rolled into one. And that's because the new iPhone 6S and 6S Plus are finally available. The smart iFan preordered their next phone online and is either getting it today or has already done so. But the real igits–the people that it's just getting harder and harder to understand–are camped out in front of Apple retail stores because, you know, sometimes it's important to broadcast to the world just how lopsided your priorities are. My advice for dealing with these people is the same as it would be for zombies: Avoid them, and don't make eye contact, but don't freak out because most of them move (and think) pretty slowly. Plus Google Maps offers alternative routes, another thing they'd never understand.
"EPA to change diesel tests to thwart VW-like cheating"
Or as we might call it, closing the barn door after 11 million horses escaped.
Blackberry confirms it will make an Android handset
Confirming months of rumors, Blackberry this week said that, yes, it would ship an Android handset. "Today, I am confirming our plans to launch Priv, an Android device named after BlackBerry's heritage and core mission of protecting our customers' privacy," Blackberry CEO John Chen said in a prepared statement. "Priv combines the best of BlackBerry security and productivity with the expansive mobile application ecosystem available on the Android platform." Chen stopped short of saying that Blackberry would drop its Blackberry 10 platform, and I'm sure the firm will of course continue to sell some older-style phones. But even Android isn't really the future for Blackberry. Instead, it's the Blackberry Enterprise Server (BES) and related services it can offer to customers regardless of which platform they use. In other words, it's a lot like what Microsoft is doing in mobile. Making first-party hardware no one wants while making sure their apps and services are everywhere else too.
BlackBerry posts quarterly loss of $66 million
This helps explain the above development. As does Blackberry's market share, which at .36 percent is less than one-sixth that of Windows phone. Which, let's face it, isn't exactly taking the world by storm.
Federal judge rules that smart phone passcodes are legally protected
I get the feeling that we're going to be discussing privacy issues like this for years to come, but this one is interesting: A federal judge has ruled that two former credit card company employees do not have to give up their smart phone passcodes to the U.S. Security & Exchange Commission (SEC) as part of a court case. They're accused of using private company information to make stock trades at opportune times–insider trading, in other words–and the SEC says that there is more proof of their acts on their phones. Which are protected by passcodes. Well, too bad, as they can "properly invoke the Fifth Amendment privilege," the judge ruled. Plus, the SEC is only guessing that the "documents it seeks are actually located on the work-issued smartphones, or that they exist at all."
Google voice search now faster and works in noisy places
Like everyone else on a smart phone, it just yells at you now. "Hello? CAN YOU HEAR ME? HELLO?!"