For many years, one of the missing components of Microsoft's security layer for the end-users was a password manager. But that gap is starting to be filled today with an update for its Authenticator app but there are some caveats that you need to understand, especially for enterprise customers.
Instead of launching a separate app, Microsoft is building its password manager into Authenticator, an app that can be used as part of a 2FA (two-factor authentication) workflow. The app has the ability, in its current form, to retain and sync your passwords across devices including browsers (for Chrome, you will need to install an extension) and autofill passwords too.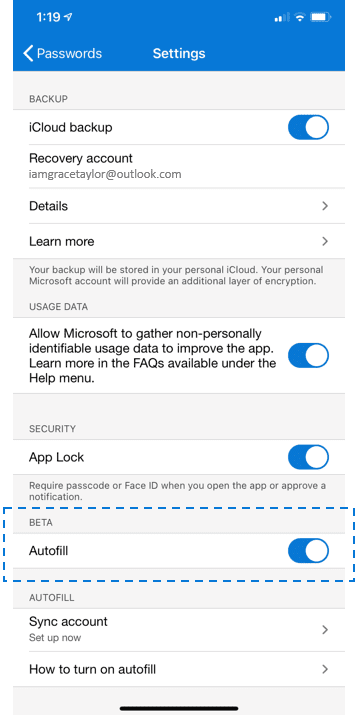 Once you start using the feature inside the Authenticator app, you can have it autofill passwords on both iOS and Android as well as your desktop. But in the current form, the feature is quite limited.
In fact, as of right now, it can only be used, by default, with consumer accounts (MSA). At this time, Azure AD accounts are disabled by default, but this functionality can be enabled by admins; the app also lacks other basic features too.
One of the primary features of a quality password manager is the ability to create randomly generated strings for each of your passwords, as of this post, Authenticator's manager does not provide this functionality. But considering this is the first release and it is still in beta, I would expect the company to continue to build out new tools for the app in 2021.
As a free solution, this may work well for some users, but the reality is that a more robust offering is needed from Microsoft if they hope to compete with other vendors in this space. When and if more features are added, we will keep you updated.