Microsoft Windows Event Announced For October 26th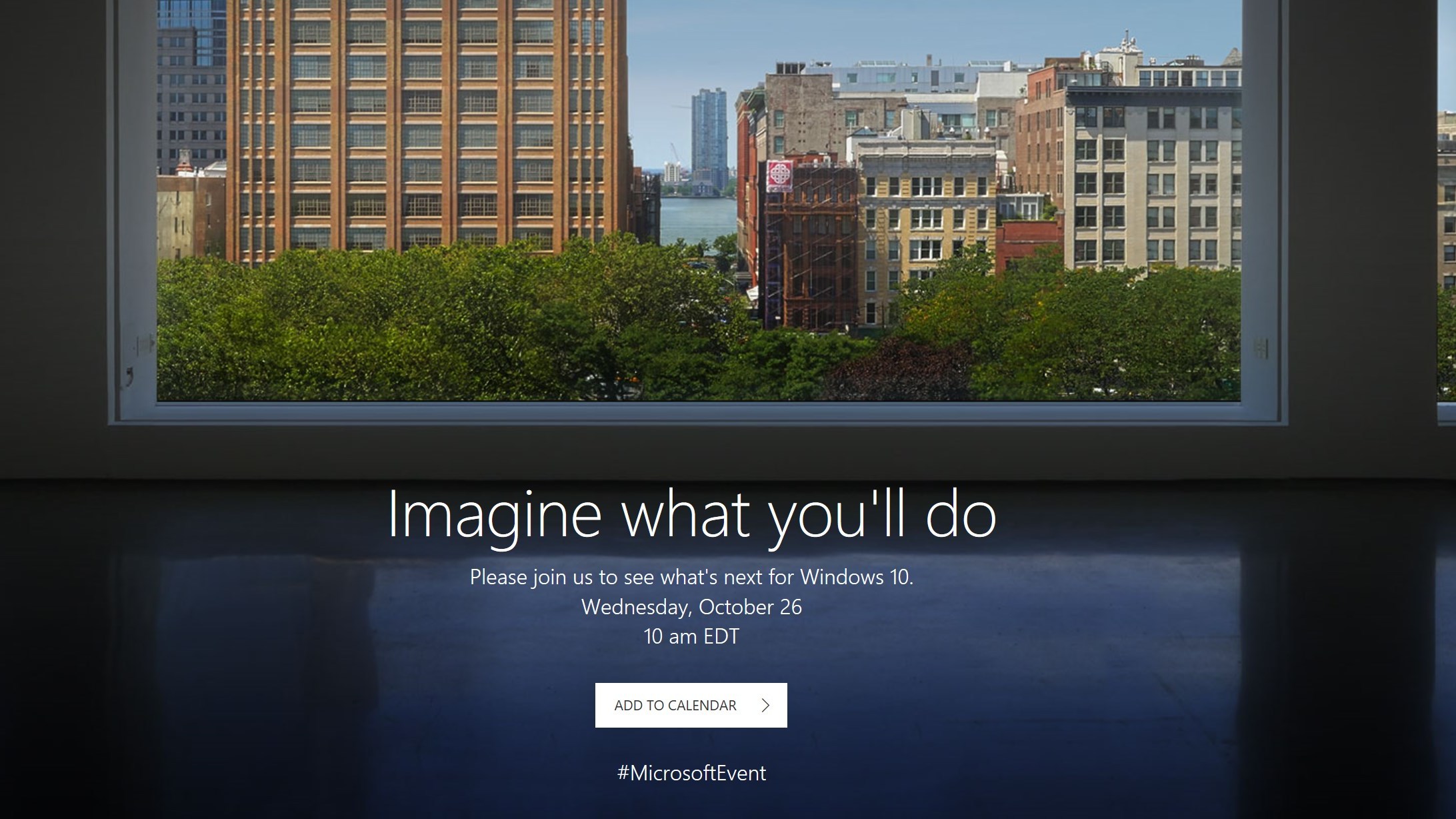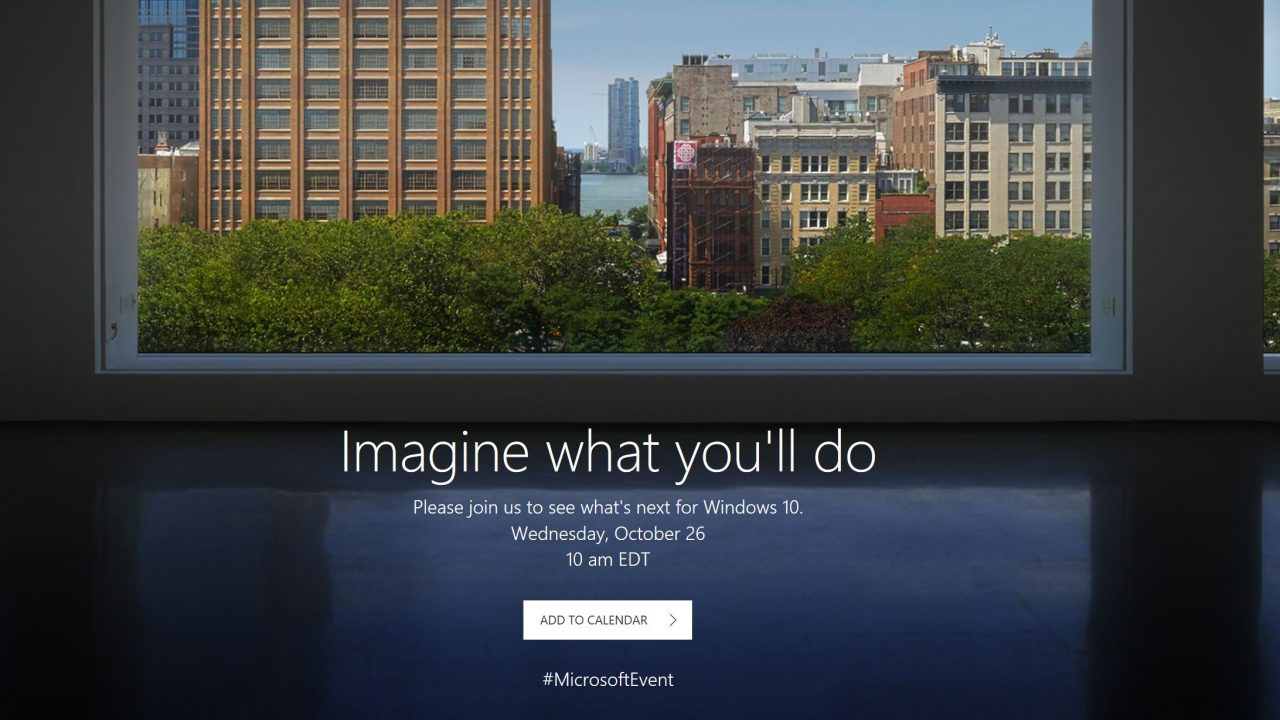 Microsoft has sent out invitations for a press event at the end of this month in New York City. While the company is not saying what will be announced, we do know that they have been quietly working on new hardware but it's important to keep expectations in check.
What seems most likely that the company will announce is an All-in-One device or something along those lines. What I would not expect to see at this event is a Surface Phone, Band 3 or any major updates (if any at all) to Surface Pro 4/Surface Book.
It is expected that the company will be showing off how Windows 10 is shaping the future of computing across its wide variety of devices including the PC, Xbox and Hololens.
With the holiday shopping season quickly approaching and Microsoft holding this event at the end of the month, it looks like the company is going to be showing off products that it hopes you will be gifting to your friends and family. Additionally, because of the date of the announcements, it appears the turnaround time from announcement to product availability should be a small window of time.
As always, I'll be there covering the event and bringing you everything you need to know about Microsoft's upcoming devices and announcements.