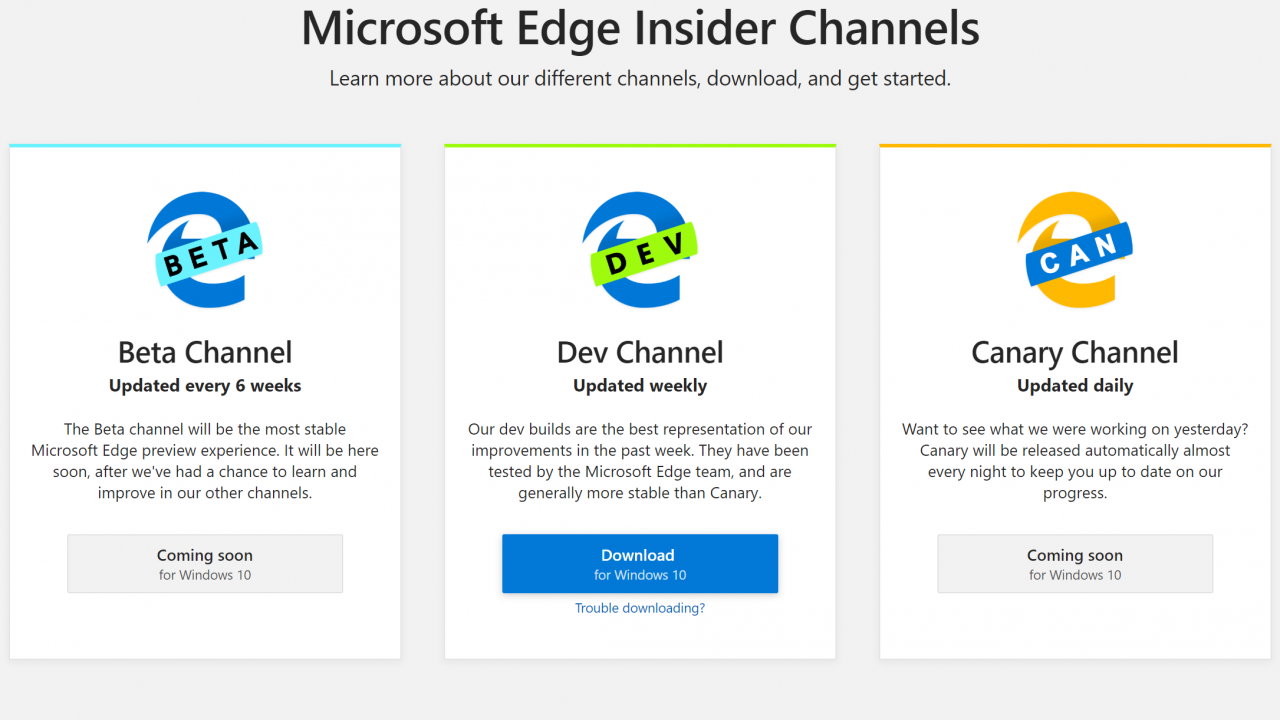 Earlier this year, Microsoft shipped the first canary builds of its new Edge browser that is based on Google's Chromium rendering engine. And with each passing week, the browser has added new features which means it is now ready for a wider audience to test out the new application.
With more than a million downloads to date, Edge is officially entering 'beta' with a new release channel that should be stable enough for just about everyone to use. I have personally been running the Dev channel release since it was announced and have experienced very few issues; I expect the Beta channel to be near flawless.
For corporate customers, Microsoft is hoping that with this release, you will begin the process of migrating from either the old Edge or Chrome, to the new Edge. Here are a few of the features that they hope will be enough of a carrot to leave your old browser behind:
Microsoft Search built-in to Bing, which will reduce the time spent looking for things at work by intelligently connecting an organization's people, documents, sites, locations and conversations.
Internet Explorer mode, which streamlines today's not-so-great experience of viewing the web through two different browsers by bringing Internet Explorer 11 compatibility directly into Microsoft Edge, creating one simple experience. This is an important feature for the more than 60 percent of worldwide organizations that use both IE as well as another browser.
Windows Defender Application Guard helps to isolate enterprise-defined untrusted sites, protecting the company while employees browse the Internet.
As for general availability, Microsoft isn't saying on when the bits will start shipping as part of Windows 10. But the company expects that next year the browser will be complete which means that it may start showing up with Windows as part of the 20H1 release.
If you want to start using the browser today, you can find the download, here.