Microsoft has released a new update that enables IT admins to manage security configuration settings directly in Microsoft Defender for Endpoint. The native security management capabilities are available in public preview on Windows, macOS, and Linux.
Previously, IT administrators had to depend on external tools for handling endpoint security settings. This approach often resulted in delays and caused various forms of confusion. For instance, Microsoft Intune and Configuration Manager might refer to the same security configurations with different names.
With this release, Microsoft has integrated Intune's endpoint security experience into Microsoft Defender for Endpoint. It provides a unified security settings management experience that lets IT admins manage endpoint security settings from a single portal. Additionally, Microsoft Intune can automatically sync the policies to ensure coordination between IT and security teams.
"All data is shared, always in sync and therefore ensures that IT and security teams share single source of truth for both IT administrators using Microsoft Intune and Security administrators – thanks to this integration, both administrators will see the same data between their portals, preventing confusion, misconfigurations and potential security gaps," Microsoft explained.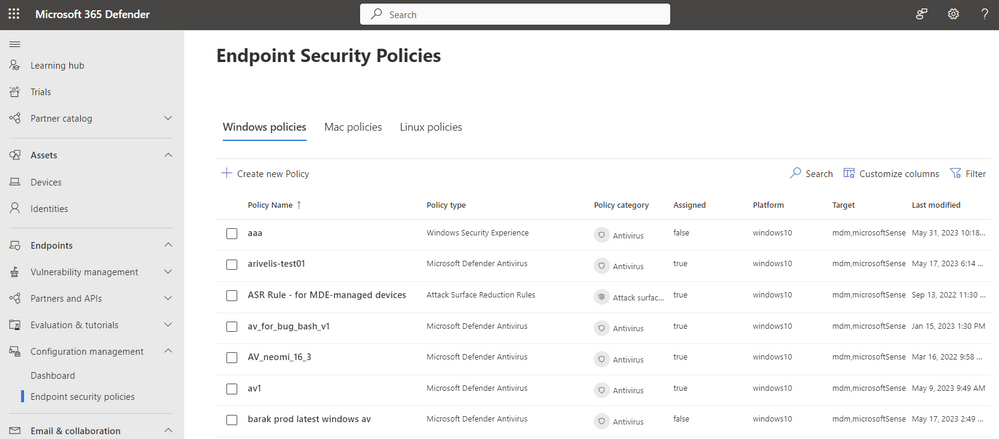 Microsoft Defender for Endpoint streamlines device onboarding
Microsoft has made an enhancement by eliminating the need for devices to be Azure Active Directory hybrid joined in order to be managed with Microsoft Defender for Endpoint. This change should help IT admins streamline the device onboarding process and quickly deploy security configurations. The latest update should also make it easier for all existing customers to switch to the new management experience on Windows devices.
To get started, IT admins will need to enable the preview features to use native security management capabilities in Microsoft Defender for Endpoint. They should also review the devices that are configured to be managed with the endpoint security tool. You can find more details in the official blog post.