Microsoft has announced that it's bringing the Copilot AI assistant to apps used by frontline workers. The company has launched a public preview of Copilot integration in its Dynamics 365 Field Service application.
Microsoft explained that the new Copilot for Dynamics 365 Field Service helps frontline workers (such as technicians and retail workers) save time while creating work orders. The Copilot works with Microsoft Outlook to pull together relevant data into draft work orders.
"Copilot pre-populates relevant data, including summaries of customer escalations, into draft work orders for managers to review in their flow of work. Once saved, these work orders automatically sync to Microsoft Dynamics 365 Field Service," said Microsoft's Lili Cheng, CVP for business applications and platform.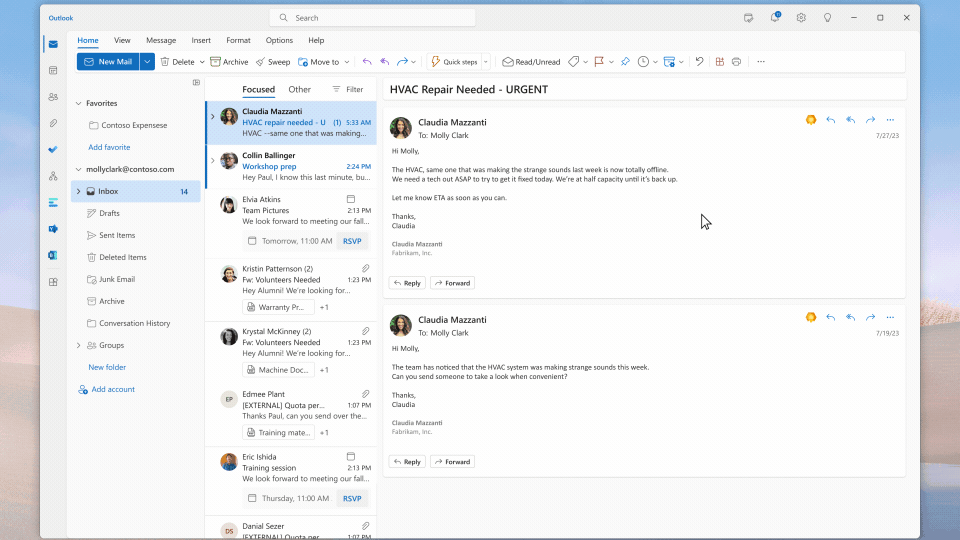 Later this fall, Copilot for Dynamics 365 Field Service will offer scheduling recommendations based on details like availability, travel time, and skillset. Moreover, the tool will be able to provide a summary of customer messages. Frontline workers will also be able to interact with the chatbot in Microsoft Teams.
Microsoft unveils new Dynamics 365 Field Service mobile experience
Microsoft unveiled a new Dynamics 365 mobile experience for frontline workers. It offers Dynamics 365 Guides integration, access to Dynamics 365 Remote Assist, and step-by-step guides with images and videos. Microsoft Dynamics 365 Remote Assist is also accessible via the Teams app on Android and iOS devices. It uses 3D annotations to let frontline workers access remote experts.
Microsoft has also announced a new Shifts plugin for Microsoft 365 Copilot. It will let frontline workers interact with the chatbot with natural language commands. The plugin integrates with Teams chat history, Outlook emails, and SharePoint to help managers gain insights on employee shift availability. Microsoft says the Shifts Plugin for Microsoft 365 Copilot is "coming soon."
Microsoft has been gradually expanding the AI-powered Copilot across all of its biggest products this year, including Microsoft 365, security solutions, and Power Platform. Last month, the company announced pricing for Microsoft 365 Copilot, which will cost $30 per user per month. It will be available for organizations with Microsoft 365 E3, E5, Business Standard, and Business Premium licenses.