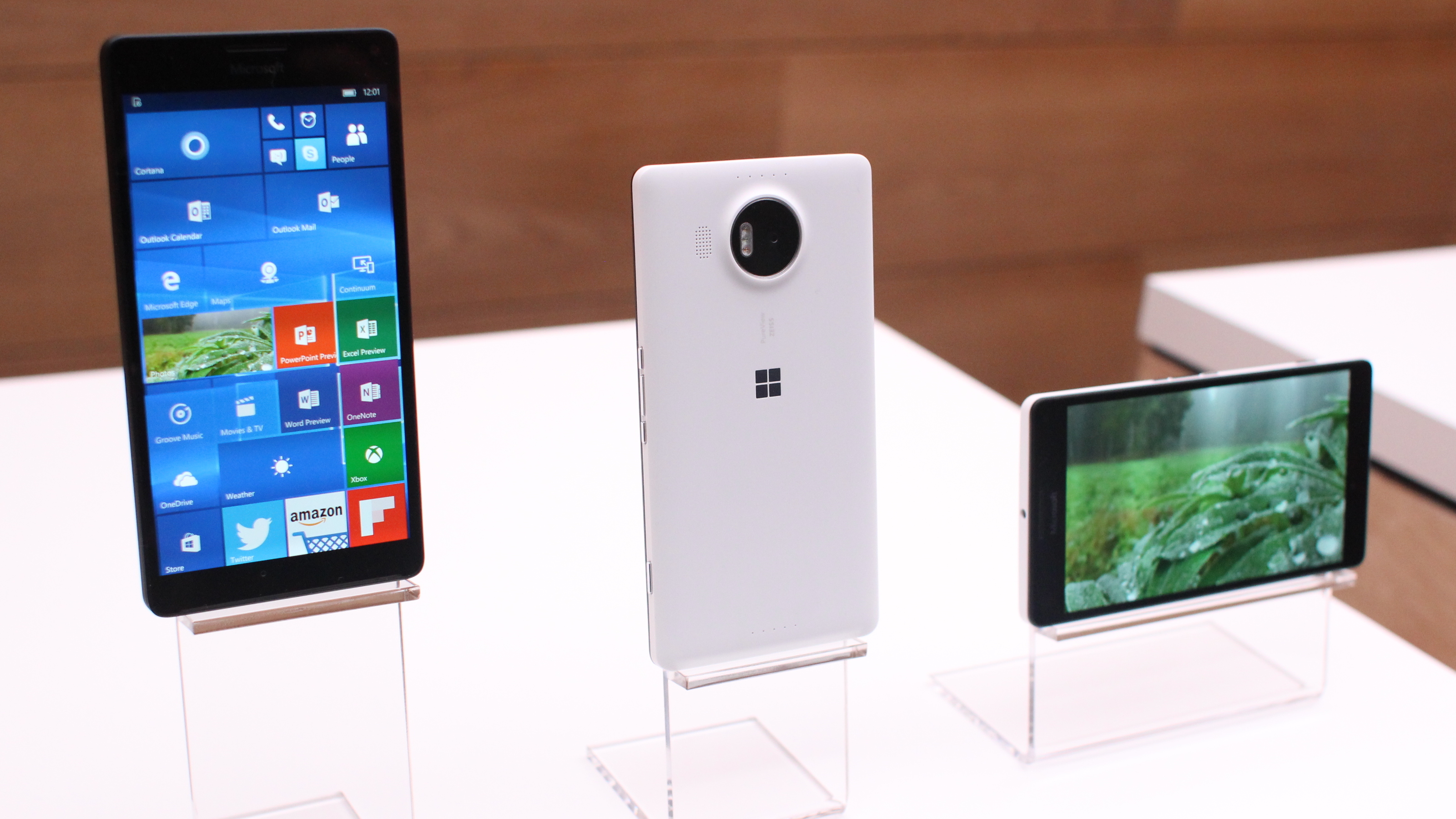 AT&T has announced today that the new Windows 10 Mobile flagship, the Lumia 950, will go on-sale, this Friday. If you are looking to buy the phone online, you will be able to order it starting on the 17th.
This will be the first phone that Microsoft will be selling that uses its new mobile operating system, Windows 10. The OS, which is now out for the PC and the Xbox One, is the core of all of Microsoft's products and with the first mobile phone being released with the OS, the company's strategy of one OS for all devices is now complete.
Seeing as the phone is a flagship and is running Windows 10 Mobile, it will have support for high-end features like Windows Hello (via Iris scanning) and Phone Continuum, the ability to dock the phone and use it with a monitor.
Powering the device is a Qualcomm Snapdragon 808 processor combined with 3GB of RAM, 32GB5 of internal storage memory that can be expanded up to 200GB, a 20MP rear camera, a 5MP front facing shooter, and up front is a 5.2in OLED QuadHD display. And for those who have wanted a removable battery, the 950 has a 3000 mAH juice pack that can be recharged to 50% in thirty minutes.
Microsoft is hoping that this phone is attractive to the corporate segment as well as it features Windows 10 that comes with all the same provisioning options as the desktop OS. It also features Continuum which the company hopes will become a new option for computing in the field.
For those of you who are currently using an existing Windows Phone, Microsoft has not outlined its deployment plan for updating those devices but earlier information from the company suggested the process would start in December.
You can check out all the pricing options from AT&T here but the full price is $598.99; the company is also offering up a deal that if you buy a Lumia 950 you can buy a Surface 3 for $399 too.