Microsoft is Bringing New Educational Features to Windows 10 with Anniversary Update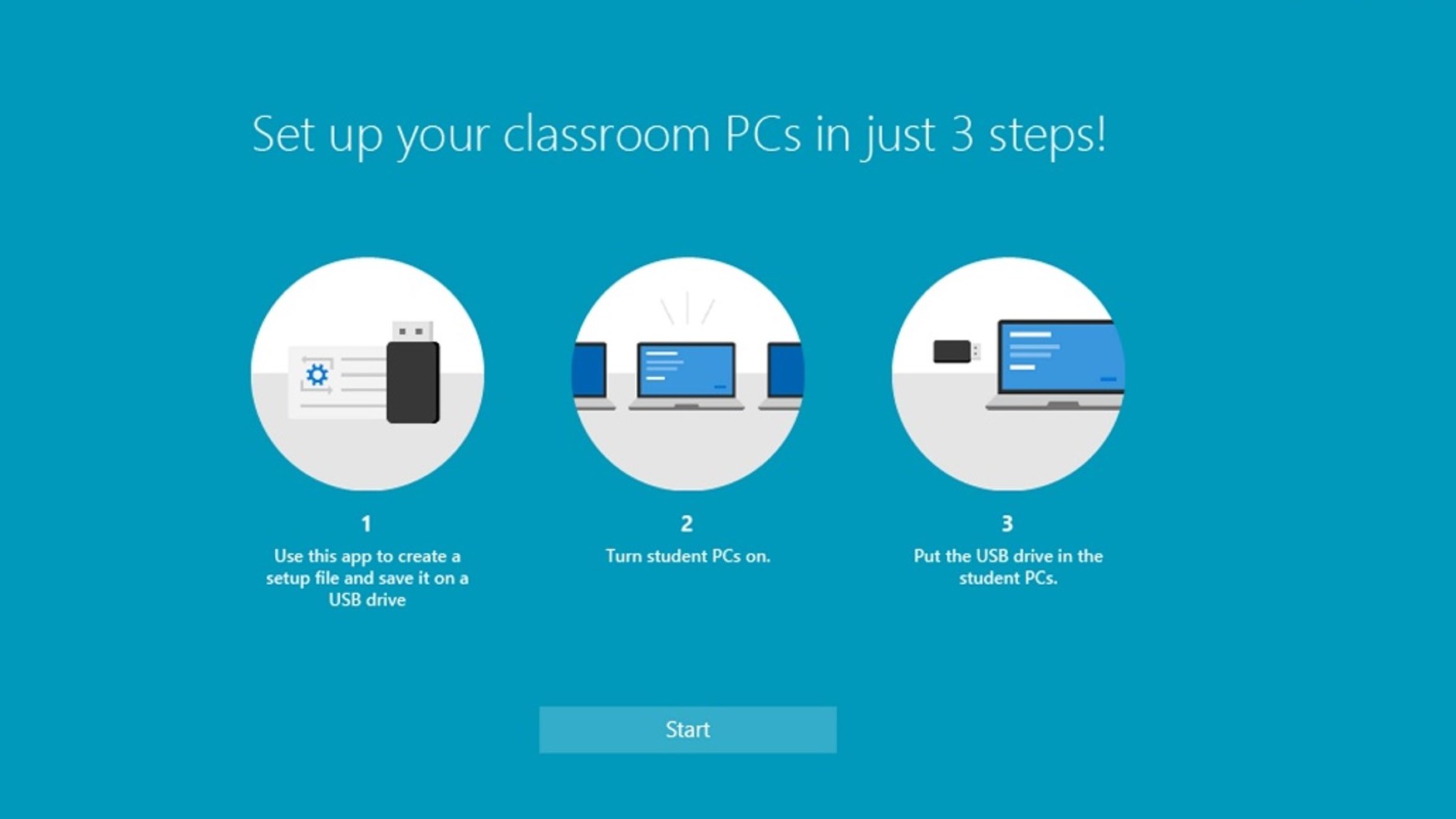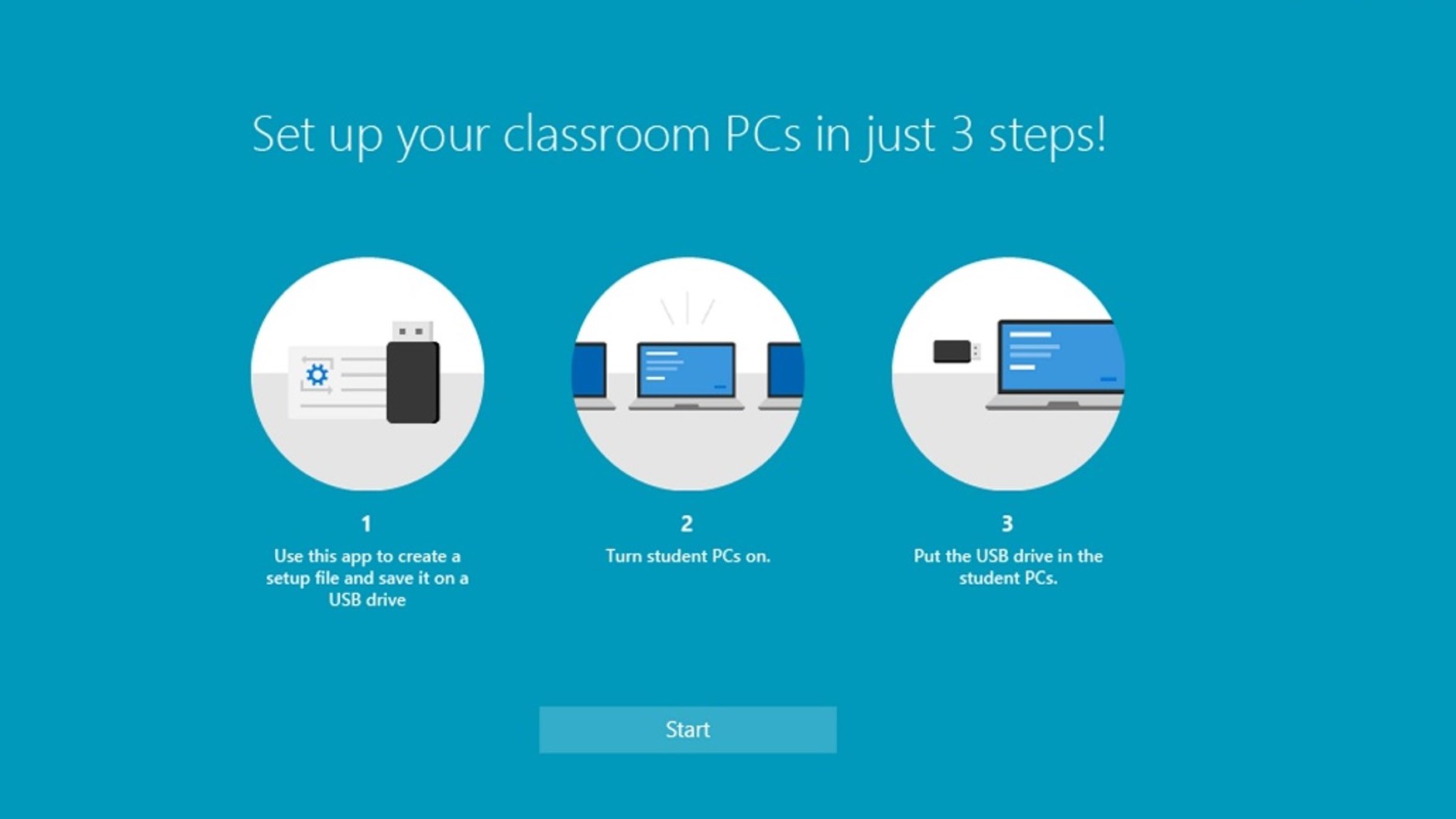 This summer, Microsoft will be releasing a new update for Windows 10 called the Anniversary Update. While the company announced several features at its Build event and even more in the sessions after the keynote, the company is now talking about some of the updates for those in the education sector.
To help tackle some of the big issues educators face, such as where it can take too long for students who share devices to get up and running with that day's lesson plan or the fact that 50 percent of teachers serve as their own tech support in the classroom, Microsoft is introducing new tools for educators.
The Anniversary update simplifies the deployment process, which will allow teachers to set up devices in three steps with a new app called 'Set up School PCs' app. This app is designed for environments that have no dedicated IT support and will help teacher's setup a classroom PC very quickly.
Microsoft is also going to release a 'Take a Test,' app which is a new secure way for administering tests and quizzes and can pair with the teacher's preferred assessment website, too. In the case for high-stake tests, the app can utilize a browser-based, locked-down environment for more secure, online assessments, for tests that shouldn't have copy/paste privileges, access to files, or other distractions.In short, Microsoft is making it easier for teachers to administer testing using a Windows PC with controls being built in to prevent cheating and outside distractions.
If a teacher needs to use apps, the Windows Store is now 'education ready,' which means that an educator can find, acquire and assign free and paid apps in the Windows Store that are safe for the teaching environment. More so, with the new features in this release, it is easier for schools to purchase and deploy apps in bulk.
The Office team this week is also announcing Microsoft Classroom, a new feature for Office 365 Education. This new feature is designed to be a one-stop-shop where students and teachers can manage their assignments and activities. Class Notebooks, assignments, and grades to conversations, calendars can all be managed with this new feature and the company is currently privately piloting this new feature.
If your classroom uses OneNote and Microsoft Classroom, the company is integrating these two products. This means that students can now easily collaborate on assignments in real-time within OneNote and the integration of these two products should make it easier for teachers to assign group projects. By using a new School Data Sync (SDS) service, teacher, student and class information is automatically populated in Microsoft classroom and OneNote Class notebooks, and it is included with Office 365 Education at no additional cost.
The educational sector offers Microsoft another avenue for showing how Windows 10 is a worthwhile upgrade over Windows 7 and 8. The company is trying to hit one billion installs of the OS within two years and also get users off of Windows 7 and 8. With these new educational features, they are looking to not only help teachers educate more efficiently, but also move forward the technology used in the classroom as Windows 10 is a free upgrade for schools, too.