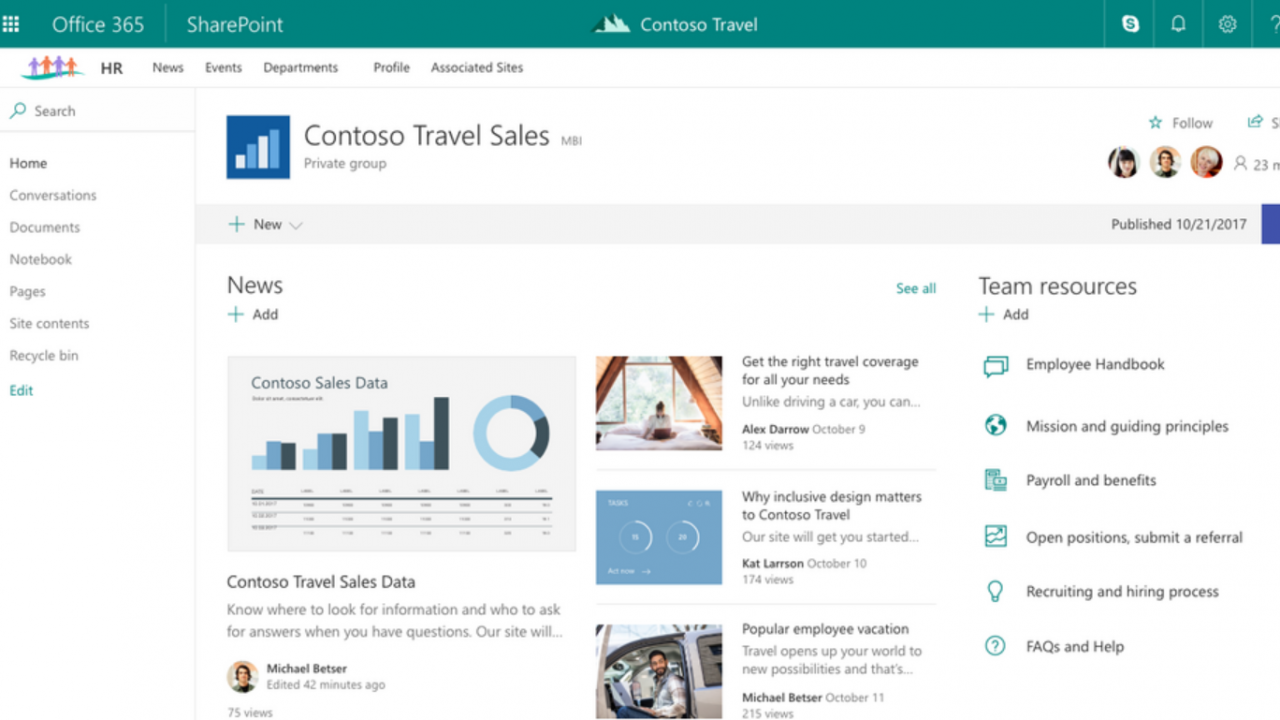 Announced at Ignite in 2017, Microsoft is now ready to start rolling out SharePoint hub sites but there is a catch as it's not coming to everyone today. The company is only rolling them out to Targeted Release customers but it's not all bad news for those anxious to get their hands on this new feature.
While Targeted Release customers are starting to receive the feature and the company expects this initial rollout to take one month, a worldwide rollout is expected to happen in early May. Even though that's obviously not today, you don't have to wait too much longer as the bits make their way through the final layers of testing.
As a quick refresher, here is what this feature brings to your intranet:
Cross-site navigation – increase visibility of and navigation among associated sites
Content rollup – read aggregated news and discover related site activities
Consistent look-and-feel – establish a common theme to improve visitor awareness of connected sites
Scoped search – focus on finding content that resides within the hub site's associated sites
If you need a deeper look at what this feature provides, you can take a look at the announcement post, here.
Microsoft has been investing heavily into SharePoint during the past few years and it has begun to pay serious dividends. While it wasn't all that long ago the name SharePoint resulted in eyes rolling around the meeting table, the platform has matured nicely and is quickly becoming the go-to tool for building out robust intranet portals.