A new Public Preview of the Microsoft Whiteboard app for Android and the launch of Microsoft Whiteboard for Microsoft Teams is here!
Whiteboard in Teams Channel and Chat
Users are now able to create a whiteboard associated with their favorite Teams channel or private chat session. Members of the channel are free to contribute and collaborate on whiteboards over time. To enable, click the Add a Tab '+' on the top of any Teams channel or chat, search for 'Whiteboard', and then enter a Name for the whiteboard and if you want to notify the channel of the newly created Whiteboard.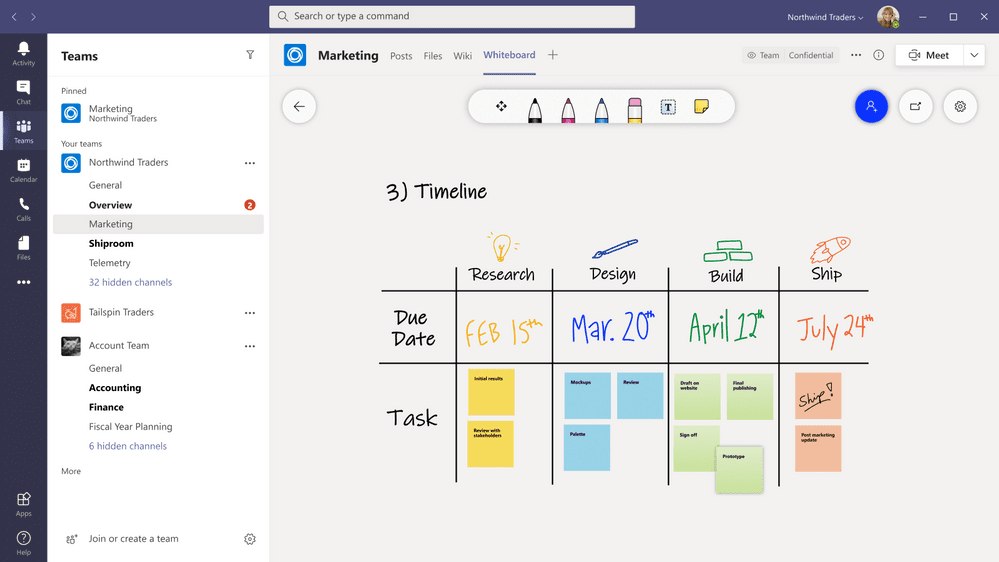 Whiteboard for Android
Building on their brand new software infrastructure for Web and Teams that Microsoft announced last year, Whiteboard for Android helps to close in on the overall vision of an ideal space for idea creation, accessible from any device, including mobile smartphones. Workflows can now be handled from anywhere, seamlessly bridging together teams across geographic areas, device types, and various teams.
Whether you're using it on Teams, Web, Windows 10, iOS, or now Android, Microsoft Whiteboard provides an infinite space for your business imagination skills to flourish. Drawing, typing, adding a sticky note, keeping things stacked logically, all are possible with this new solution!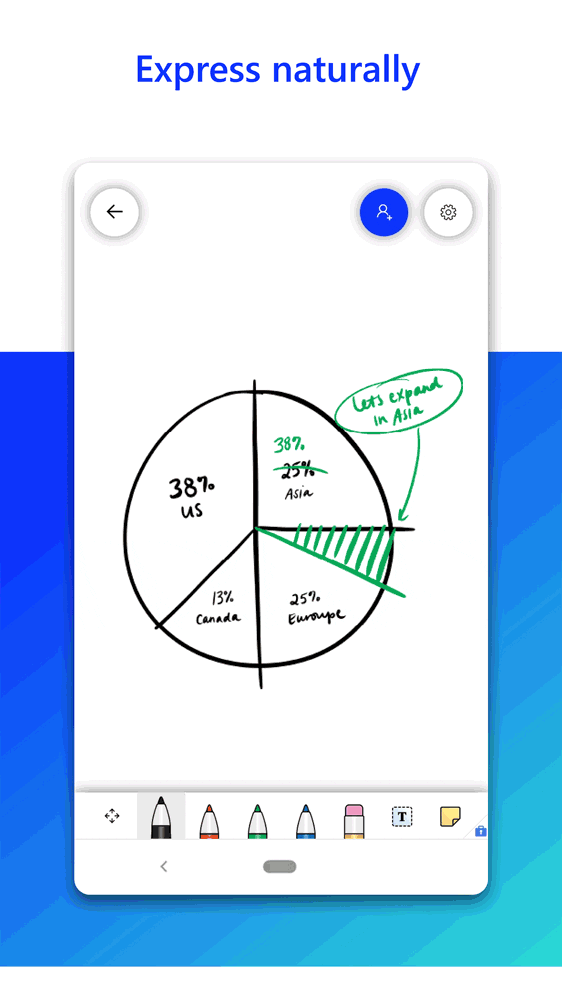 To start using Whiteboard on your Android 6.0 or later device, visit the Google Play Store via this preview link. Note – Currently, this preview will only work when you log in to Whiteboard with a Work or School account (Office 365). If you want to learn more about Whiteboard, visit their Product Page.