Microsoft Announces New Surface Pro X, Laptop 3, and Surface Pro 7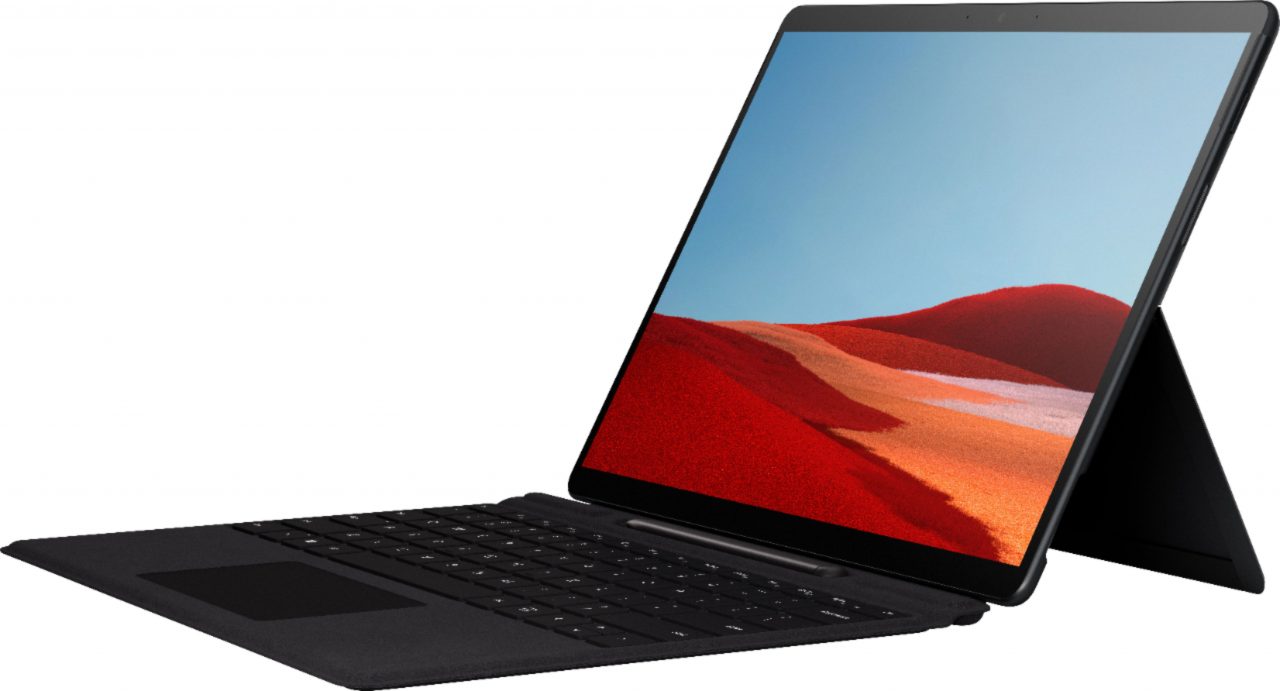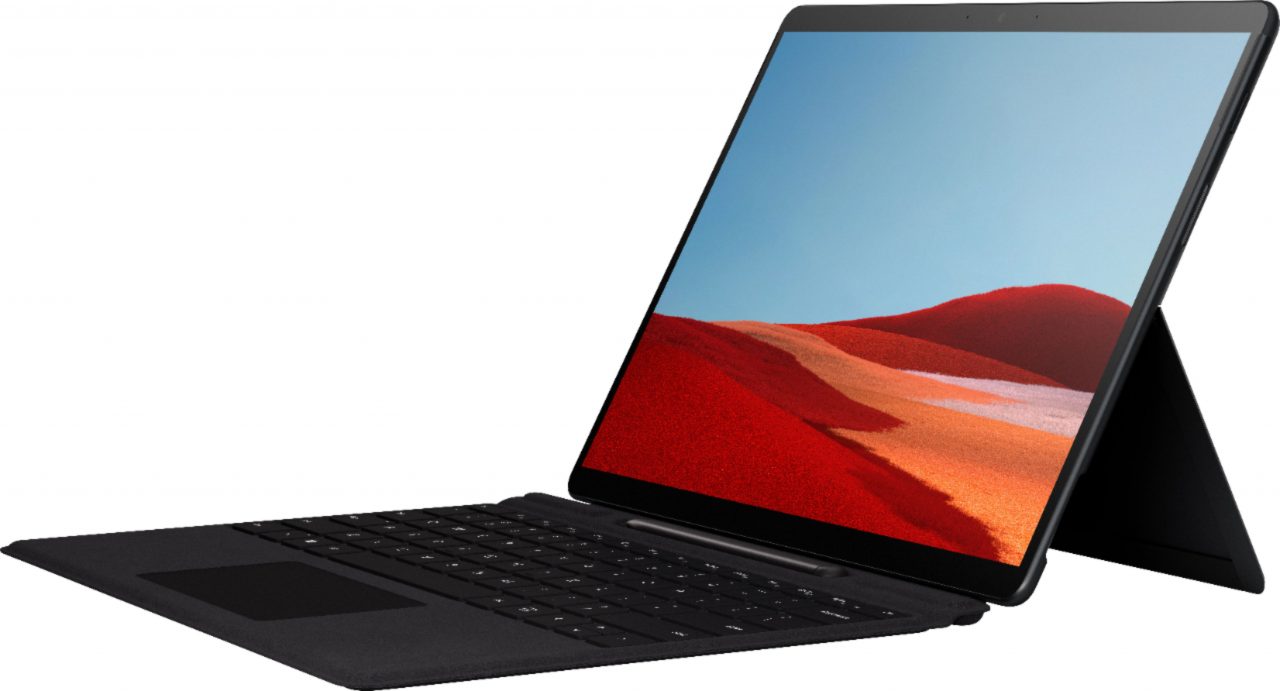 Surface Pro X with ARM chip, thinner bezels and LTE connectivity.
This week, in New York City, Microsoft held a keynote where the company announced new hardware and updates to their existing devices. On the agenda, this year is a new tablet with an ARM chip, two sizes of the Surface Laptop, and a mild update to the device that started it all, the Surface Pro.
Starting with the Pro, Microsoft is replacing the display port and is finally including a USB-C port. The outside of the device remains nearly identical but the insiders are getting a spec bump to a newer generation of Intel chips. Aside from previous-gen devices, if you have seen a Surface Pro, there isn't anything else new here. The device starts at $749 and is coming this fall.
The laptop is seeing a bigger change with the addition of a new 15in variety. While the Laptop design does retain a similar design as the previous generation, you now have an option to buy the hardware without an Alcantara cover. And of course, there will be USB-C ports on these devices as well.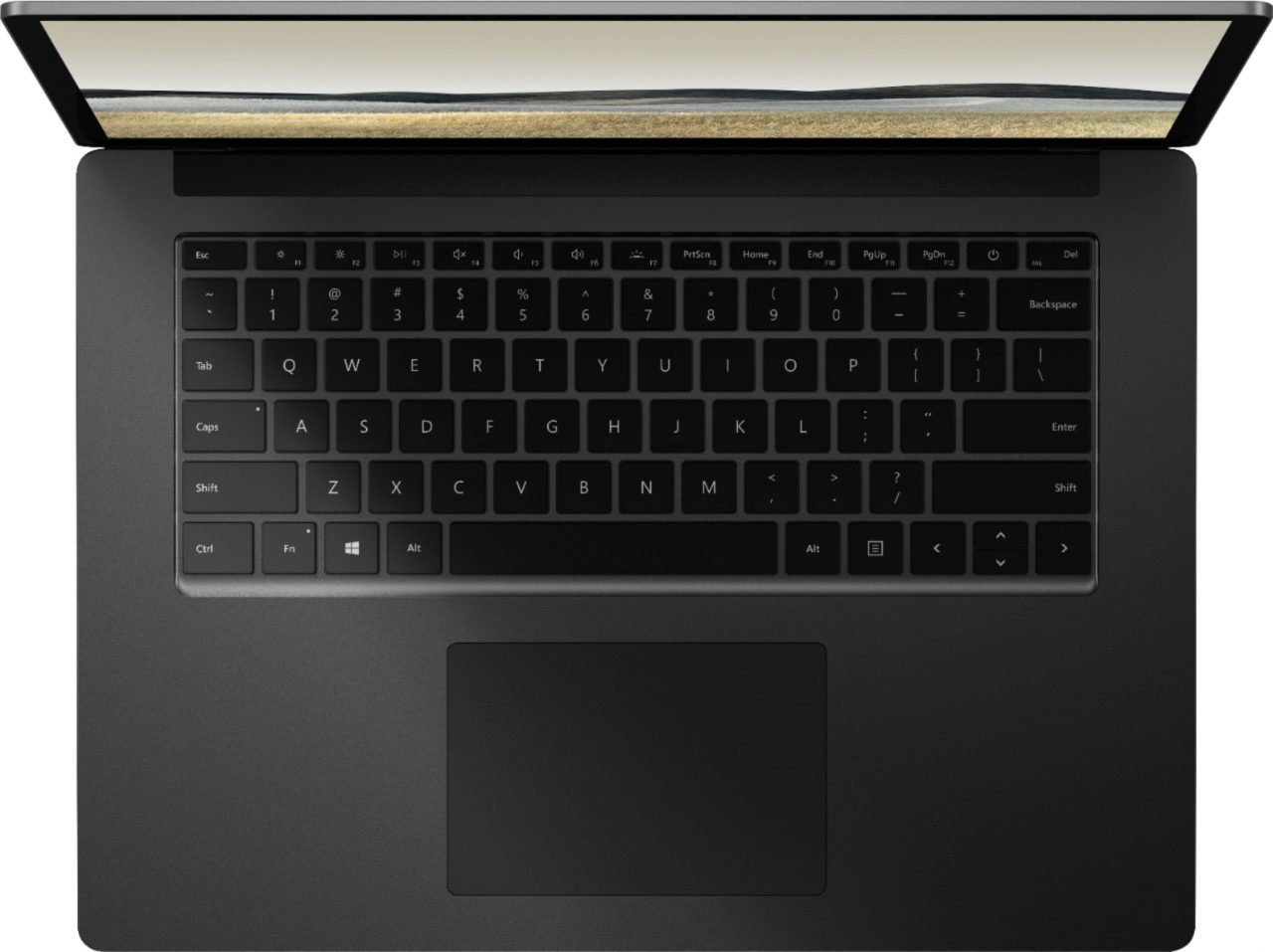 Updated Surface Laptop without Alcantara
One of the new features is that the device is easier to service. Microsoft is making it so that the repairability of the device is easier, but it doesn't look like the SSD is user-replaceable, yet. And for charging, Microsoft is introducing fast charging that will hit 80% in under an hour.
Laptop 3 13in (starts at $999) comes with 10th Gen Intel that is in the Ice-Lake family that will be 2x faster than Laptop 2. But the 15in (starts at $1199) has an AMD Ryzen "Surface Edtion" CPU that is likely a Picaso-series chip.
But the big news of the show, at least in the form of a product that you can get your hands on in the near future, is the new Surface tablet that has an ARM chip built inside, called the Surface Pro x. This device takes a similar form factor to that of the Surface Pro but has thinner bezels, is fanless, and comes in a black exterior.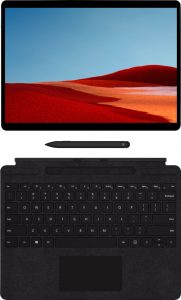 Running a Microsoft SQ1 ARM processor, that was designed with Qualcomm, the big question for this device will be performance. Microsoft says it has 3x more performance per watt than a Surface Pro 6 – take this with a grain of salt until we get our hands on the hardware. The device is 5.3mm thin, weighs 1.68lbs, has a removable hard drive, a new slim pen that is rechargeable. 2880×1920 13in display with 267 PPI.
The other big difference with the ARM chipped Surface is that battery life should best that of its Intel counterpart. ARM chips are known for having 18-20hrs of battery life and if Microsoft can pull it off with this new device, it will have an always-connected (the device supports LTE), long battery life, tablet that should work well for field and front line workers.
The Surface Pro X starts at $999 and is coming November 5th.
There are also new peripherals that were announced including updated colors for the Type covers and mice. Look for Arc Touch Mouse and Mobile mouse to feature the new poppy red, ice blue, and sandstone colors that Microsoft is included with matching Type covers.

For Microsoft, this is a relatively safe update to its core products, but the lack of Thunderbolt support is disappointing. New colors, new chips, and a new port across the range of devices is a welcomed upgrade and relatively safe as well.
But, the new ARM-based tablet and AMD-based laptops, do add new levels of variety to the Surface family that should help the hardware be more attractive to a wider audience. Microsoft is clearly showing that the Surface-brand is willing to move beyond Intel and embrace other quality chips from other vendors and they are taking significant steps forward with today's announcements.
Of course, the obvious item not talked about at this event is the Surface Book 3 and the Surface Studio. Neither of these products was updated today but I don't think we can write them both off, yet.
With Microsoft diversifying the chips that the company offers in its hardware, it's scenarios where Surface hardware can be adopted, especially with the new ARM hardware. And by mixing in AMD in the laptop, Microsoft is reducing its dependence on Intel while also giving customers more options to choose from when they lineup to buy their next PC.