Microsoft has long held an important place in the collaboration space with its hugely successful SharePoint document management product, and Skype for chat, screen sharing and telephony. But other tools, such as Slack, threaten to displace email and chat for small dynamic teams, and encroach on some of SharePoint's document sharing capabilities.
But Microsoft is expanding Office 365 Groups capabilities with eDiscovery tools, litigation hold, dynamic membership, and an Office 365 Groups API, all features that are likely to be attractive to large enterprises.
I've written about Office 365 Groups on Petri a couple of times before, Create an Office 365 Group in Outlook.com and Microsoft Releases Outlook Groups App for Mobile, but if you're not already familiar with the concept, Office 365 Groups are either private or public workspaces that group users, shared conversations, a calendar, and files, much like a combination of email distribution lists and Exchange public folders, into a single identity that has access to multiple Office 365 applications.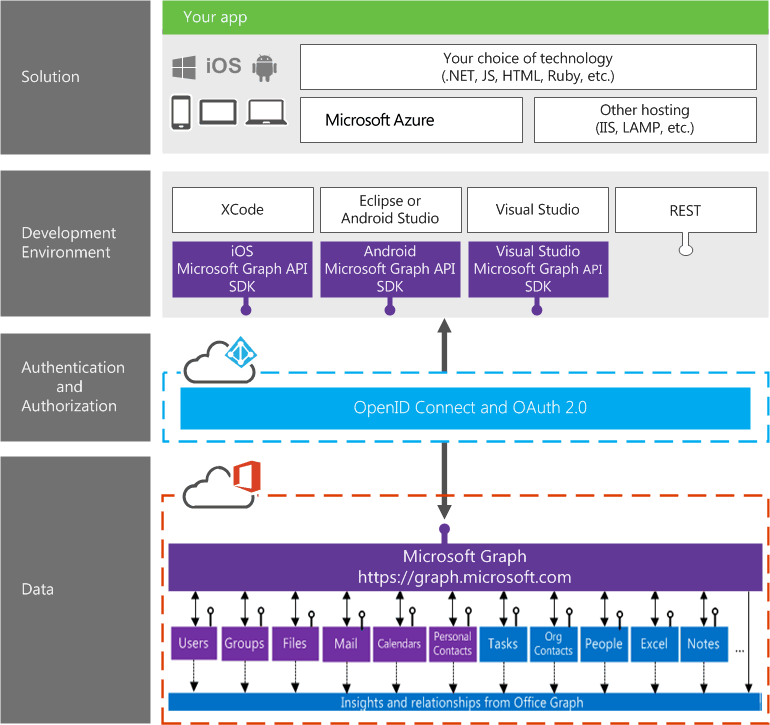 eDiscovery tools
The eDiscovery and litigation hold features of the Exchange Admin Center now work with Office 365 Group mailboxes, or against a group's files via the Office 365 Compliance Center. Improved auditing includes events for group creation, updates, and membership changes in the Azure Management Portal, with notifications for these events to be brought across to the Office 365 Compliance Center in the near future.
Dynamic membership
If you're using Azure AD Premium for identity management, Groups now support rule-based membership, allowing system administrators to easily manage Office 365 Groups in large organizations. Office 365 Groups membership can be updated automatically as the properties of a user account changes.
Naming policies
The way Office 365 Groups appear in the corporate directory can be standardized using naming policies. For example, you might dictate a required prefix or suffix be amended to group names. Naming policies have been extended to apply to email aliases that are created for Office 365 Groups.
Office 365 Groups API
In conjunction with the general availability of Microsoft Graph, developers can use an API to connect to Office 365 Groups and utilize group data and activity information. Graph collects multiple APIs from Microsoft's cloud services and exposes them via a single REST API endpoint, helping developers access information stored in the cloud, and even information within documents.