Lenovo announced earlier today that it was planning to buy IBM's x86 server business for $2.3 billion, a move that gives Lenovo a larger footprint in the enterprise space and unites IBM's former laptop, desktop, and x86 server business units under one roof.
According to a statement by Lenovo, the deal includes BladeCenter and Flex System blade servers and switches, as well as IBM's System x, NeXtScale, and iDataPlex servers, along with all the related software, maintenance, and customer support functions of the IBM business units that supported those products. While IBM's x86 business has been sold, it will still manufacture and sell some server hardware, primarily higher-end (and higher-margin) Power Systems, Power-based Flex servers, and System z mainframes.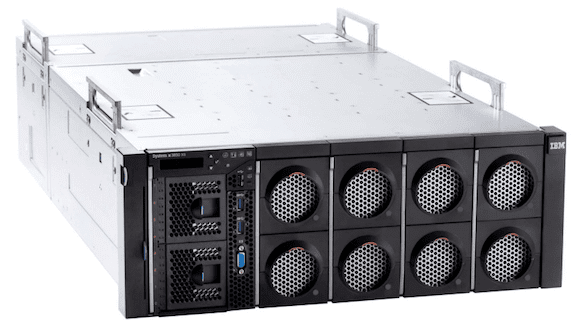 The IBM System x3850 X6, one of the x86 server models included in the Lenovo acquisition (photo: IBM)
Lenovo CEO and chairman Yang Yuanqing said in a statement that he was confident that Lenovo could "…grow this business successfully for the long-term, just as we have done with our worldwide PC business." For IBM, the x86 server business unit sale to Lenovo will help them accelerate their strategy of focusing on their business priorities, namely "…cognitive computing, Big Data and cloud," according to Steve Mills, the Senior Vice President and Group Executive for IBM Software and Systems.
The acquisition still has to be approved by federal regulators, but based on the ease at which Lenovo was able to purchase IBM's desktop and laptop businesses, approval is expected. Lenovo has also been aggressively producing new convertible laptop and tablet designs, including the new Lenovo ThinkPad S1 Yoga.
So are you using IBM x86 servers in your IT environment? Drop me an email with your thoughts on today's IBM / Lenovo news.