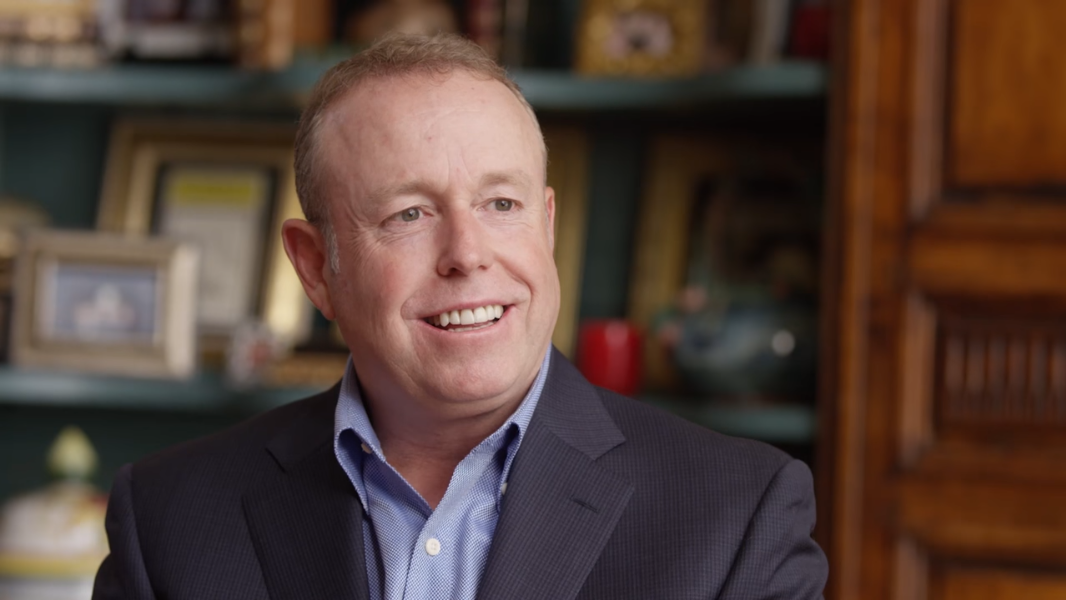 Kevin Turner's 11-year run as Chief Operating Officer at Microsoft has come to a close: Citadel Securities announced this morning that Mr. Turner will become its CEO after a brief transition period.
"Kevin is a world-class business builder with experience managing large and complex organizations," Citadel Founder and CEO Kenneth Griffin said in a prepared statement. "He will be an outstanding leader for Citadel Securities. Kevin is a proven innovator who brings expertise in technology and operations with a client-first focus. I'm confident that under Kevin's leadership we will further distinguish ourselves as the partner of choice for our clients."
Mr. Turner led Microsoft's worldwide sales, field marketing, and services organization, and managed Microsoft's support and partner channels, Microsoft stores, and corporate support functions. He oversaw over 50,000 employees in more than 190 countries, Microsoft notes.
Among his accomplishments at the firm, Mr. Turner delivered the highest customer satisfaction scores in Microsoft's history. And he helped oversee Microsoft's transition into a cloud computing powerhouse: The firm ended fiscal 2015 $93.6 billion in revenue, a jump of 8 percent growth year-over-year.
The timing of Turner's exit is interesting, but coincidental, I was told: Mr. Turner has headlined Microsoft's annual Worldwide Partner Conference (WPC) for years, and this year's rendition starts next Monday in Toronto.
Less coincidental, Mr. Turner was believed to be one of the top candidates for Microsoft's CEO role when Steve Ballmer announced that he was stepping down in 2013. That job eventually went to Satya Nadella, leading to speculation that Turner would look for a CEO role elsewhere. But Mr. Turner says he appreciates working with Mr. Nadella over the past few years.
"I want to express my sincere personal thanks to Satya Nadella for his leadership and mentorship, and to colleagues at Microsoft for their friendship, hard work and dedication," Mr. Turner said.
Mr. Turner worked at Wal-Mart for almost 20 years prior to joining Microsoft. When he left that company, he was president and CEO of the SAM'S CLUB division of Wal-Mart, which was itself a a $37 billion business at the time.
An investment firm, Citadel Securities is described as "a leading global market maker across a broad array of fixed income and equity securities."
"It is an incredible honor for me to serve in this important role, and I am grateful to Ken Griffin and the entire Citadel Securities team for the trust they are placing in me," Mr. Turner said in a statement. "Citadel is a global technology leader, recognized for its work to level the playing field for investors and make markets more fair, transparent and efficient. I look forward to leading this exemplary team as we grow this global business."
With Mr. Turner finally getting the CEO title he's long wanted, Microsoft CEO Satya Nadella was able to turn his attention to transforming the partner organization, as he's done elsewhere at the company.
"For the past year, Kevin and I have spoken a great deal about the transformation we are enabling our customers to drive," Microsoft CEO Satya Nadella wrote in a message to employees. "To this end, with Kevin's departure, I have made the decision to more deeply integrate the current [sales and marketing] organization into the rest of Microsoft and form one unified senior leadership team."
Not for the first time, Microsoft will not fill the COO role. And responsibility for the partner business will fall to Judson Althoff, who will report directly to Mr. Nadella. Mr. Alfthoff will headline the WPC event next week, Microsoft tells me.