When was the last time you were engaged in a communication thread and made a mental note to assign yourself a task? And then…forgot? Yep, me too. I can literally say it aloud while I'm working and lose that thought a minute later. Thankfully for our sakes, Microsoft is continuing to make it easy to capture these thoughts and tasks efficiently and unobtrusively.
A core goal at Microsoft is to develop an all-inclusive workflow to help users quickly capture these fleeting moments, informal tasks you could say, as they occur and wherever they occur. They've accomplished this for emails in Outlook, and comments in Word, Excel, and PowerPoint. Starting now, you can create tasks from Teams messages on the desktop app and web. The update also accomplishes to close out one of the top customer-requested features: to have this ability natively built into Teams, instead of needing a third-party app or to engage Power Automate to accomplish the same.
Capturing that task in a Teams Chat message is very easy: hover over the message, click the ellipses '…' from the pop-out menu -> More actions -> Create task.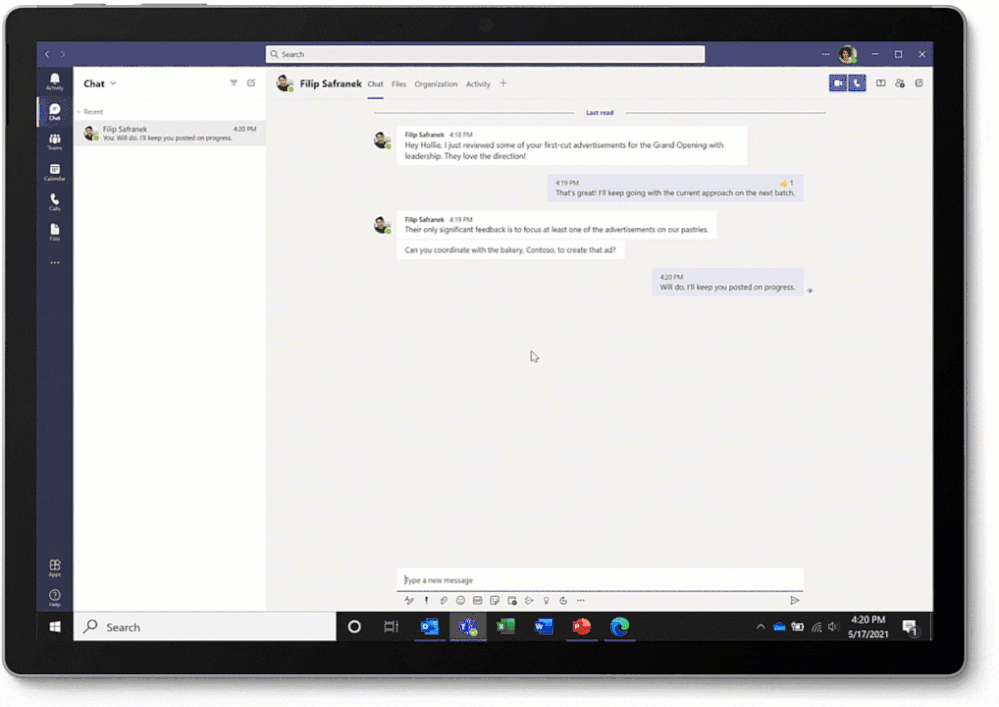 A new task creation window opens directly in Teams for you to clarify some items and add additional details. You can add this Task to your personal To-Do lists, or if you choose to create this task in a Plan, you'll also be able to assign it to someone, note the progress, and assign it to the appropriate bucket in the Plan. If you want to include the designated task in the workflow of the Chat thread or Channel thread, you can make sure 'Post a reply about this task' is checked so others will take note of your actions.

Alright, so, that's not terribly difficult, but what if you're under the gun, are juggling quite a few things at the moment, and can't spend this much time with all these details? Teams does take care of some of the legwork for you: The task name and the notes fields are already pre-filled. The default name is taken from the first paragraph of the message, while the default notes field takes details from and a link to the original message.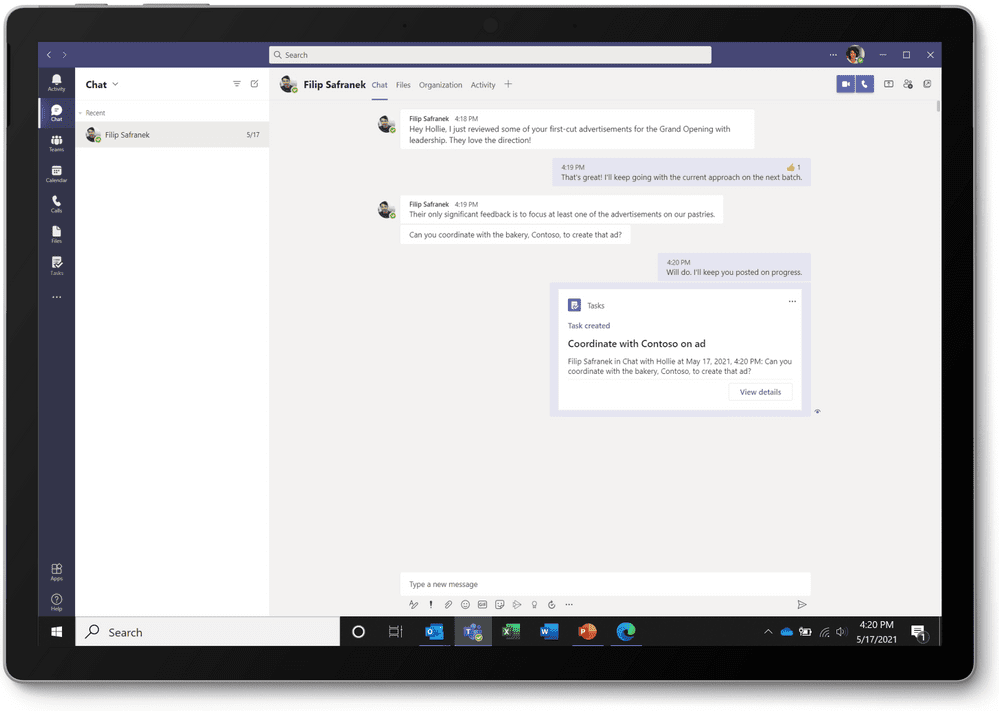 Choosing to post the reply helps everyone on your team stay accountable for assigned tasks. Closing the loop on all the items that need to be taken care of for a project is ideal, of course, especially to those Program Managers. 🙂 This new method of capturing tasks is ideal for tracking requests that come from Teams Chat threads…a location you might not intuitively think of as a source for something that needs to be accomplished. Incorporating this into your workflow will simply keep that collection net nice and tight, so nothing falls through the cracks. That Romulan detection net…it won't let ANYTHING through.
If your team asks you a question that you don't know the answer to at that moment, create a task from it. There are countless examples of how unanswerable questions can be followed up easily and tracked for everyone's productivity. And because tasks assigned with this method appear along with your other tasks in the Tasks app in Teams, you no longer need to use Sticky Notes for these. You can manage all your assigned Tasks together, in perfect harmony. Bonus – creating tasks ad hoc style relieves the burden of needing to remember these items.