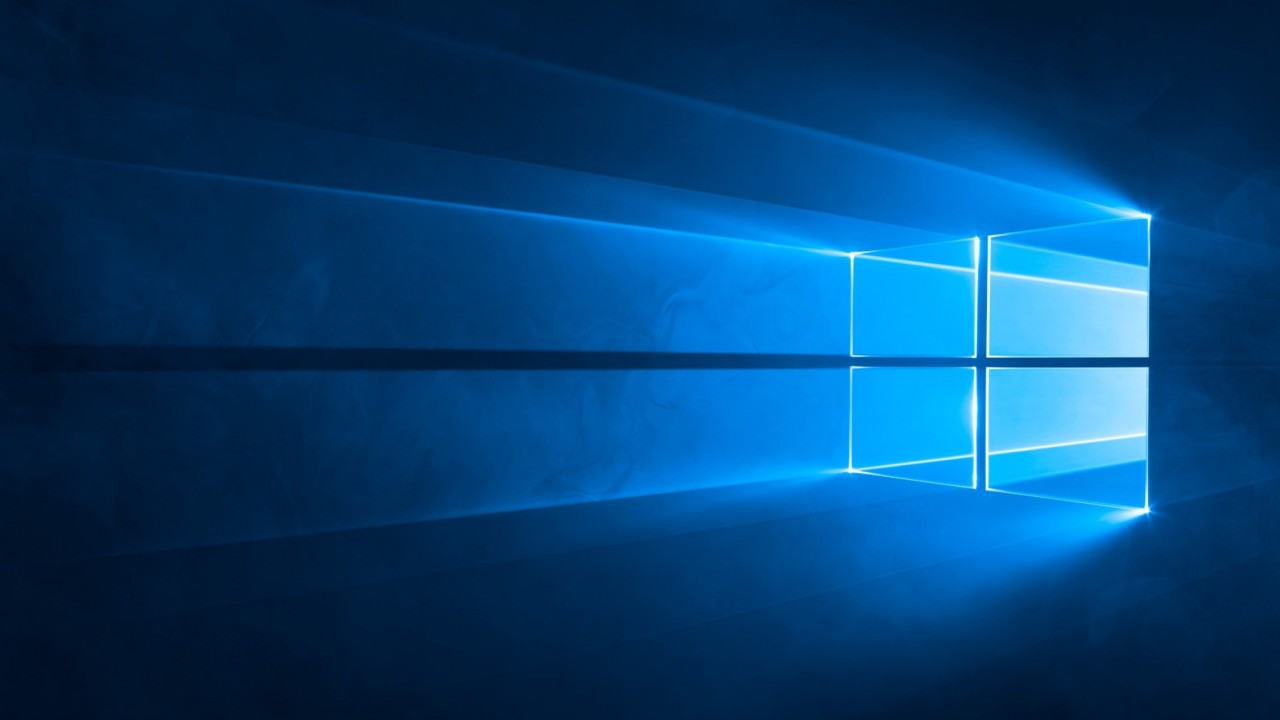 This month's news roundup includes important announcements made at Microsoft's Build conference in Seattle, and the general availability of Windows Server 2019 version 1903 and the Windows 10 May 2019 Update.
Windows 10 May 2019 Update and Windows Server 2019 1903 GA
Let's start with the release of the Windows 10 May 2019 Update and Windows Server 2019. Originally planned for April, Microsoft decided to delay the release of the May update because of problems experienced by users upgrading to the previous two Windows 10 feature releases. In October, Microsoft took the unprecedented step of pulling both the Semi-Annual Channel (SAC) Windows 10 and Server releases because of a bug that was causing users to lose data during the upgrade. And the previous spring update didn't go much better.
The delay seems to have paid off. It's still early days but there doesn't appear to be any showstopping bugs. That's not to say the update isn't completely problem free. With any software as complex as Windows, it's reasonable to expect some issues. All software contains bugs. And the more complex it gets, the more likely there will be problems. Nevertheless, keeping the May update in the Slow and Release Preview rings an extra month, and dogfooding it internally at Microsoft, was a good plan.
Microsoft has already released a few quality updates for the May update. The latest, KB4497935, fixes a raft of problems including a blocking issue for some devices that prevented the update if removable storage, in the form of a USB or SSD disk, was attached to a device. If you are experiencing problems starting Windows Sandbox in the May update, you'll have to wait a little longer for a fix. The "ERROR_FILE_NOT_FOUND (0x80070002)" bug affects Sandbox on devices in which the operating system language is changed during the update process.
Microsoft and AMD have also confirmed there's an issue that prevents the May update installing on systems, with AMD Ryzen and AMD Ryzen Threadripper CPUs, when configured in SATA or NVMe RAID mode. Using the latest version of the AMD RAID Installer (v9.2.0.105) can mitigate this problem.
New SSCM and WSUS Product Categories
Organizations using System Center Configuration Manager (SCCM) or Windows Server Update Services (WSUS) need to make a change before these systems offer updates to the Windows 10 May 2019 Update and Windows Server 2019 version 1903. This is because of work Microsoft is doing on its Unified Update Platform (UUP). In short, there are new product categories for the latest feature updates and if you're not synchronizing them on your management servers, they won't be updated.
The new categories are 'Windows 10, version 1903 and later' and 'Windows Server, version 1903 and later'. Administrators won't need to add new categories each time a new feature update is released. This is a one-off change you need to make now to patch version 1903 and all later releases. For more detailed information about the change, see Microsoft's blog post here.
Windows Server 2019 Version 1903
The latest update to Windows Server 2019 on the Semi-Annual Channel is mainly aimed at organizations that need the latest container, edge, and hybrid features. Otherwise, Microsoft recommends staying on the Long-Term Servicing Branch (LTSB) release.
Windows Containers
Windows Containers get support for Kubernetes version 1.14 in this update, Direct X GPU acceleration, and scalability improvements.
Server Core
Task Scheduler and Hyper-V Manager have been added to the App Compatibility feature for Server Core.
Storage Migration Services
You can now migrate local accounts, clusters, and Linux servers.
System Insights
Microsoft has added disk anomaly detection and a new notification feature that alerts admins when disks are exhibiting unusual behavior.
Windows Update
Finally, Windows Server can now automatically remove driver and quality updates if they cause startup failures.
To get a detailed list of all the features, check out Microsoft's website here. To get more information on System Insights, read Getting Started with Windows Server 2019 System Insights on Petri.
Microsoft Build Announcements
There were four major announcements connected to Windows at Microsoft's annual Build conference in Seattle in early May.
Windows Subsystem for Linux 2
In a future feature update for Windows 10, the Windows Subsystem for Linux (WSL) will start using a real Linux kernel to provide complete system call compatibility and faster disk I/O. All without changing the user experience from the current version of WSL. The kernel shipped with Windows 10 will be based on the latest stable Linux release, starting with kernel 4.19, and it will be updated via Windows Update as new stable versions become available. WSL 2 won't use emulation to translate Linux system calls, so it will be compatible with a wider range of applications. For example, you could run Docker for Linux and FUSE in WSL 2.
For more information about WSL 2, see What is Windows Subsystem for Linux 2? on Petri.
Windows Terminal
Along with a rearchitected WSL, Microsoft is introducing a new terminal for Windows called simply Windows Terminal. Microsoft has reached the end of the road with the current console because while it has seen some minor improvements over the last couple of years, Microsoft can't add the features it would like without breaking backwards compatibility. There are several important features that differentiate Windows Terminal from the existing console:
Multiple tabs
GPU accelerated DirectWrite/DirectX-based text rendering
Settings and configurability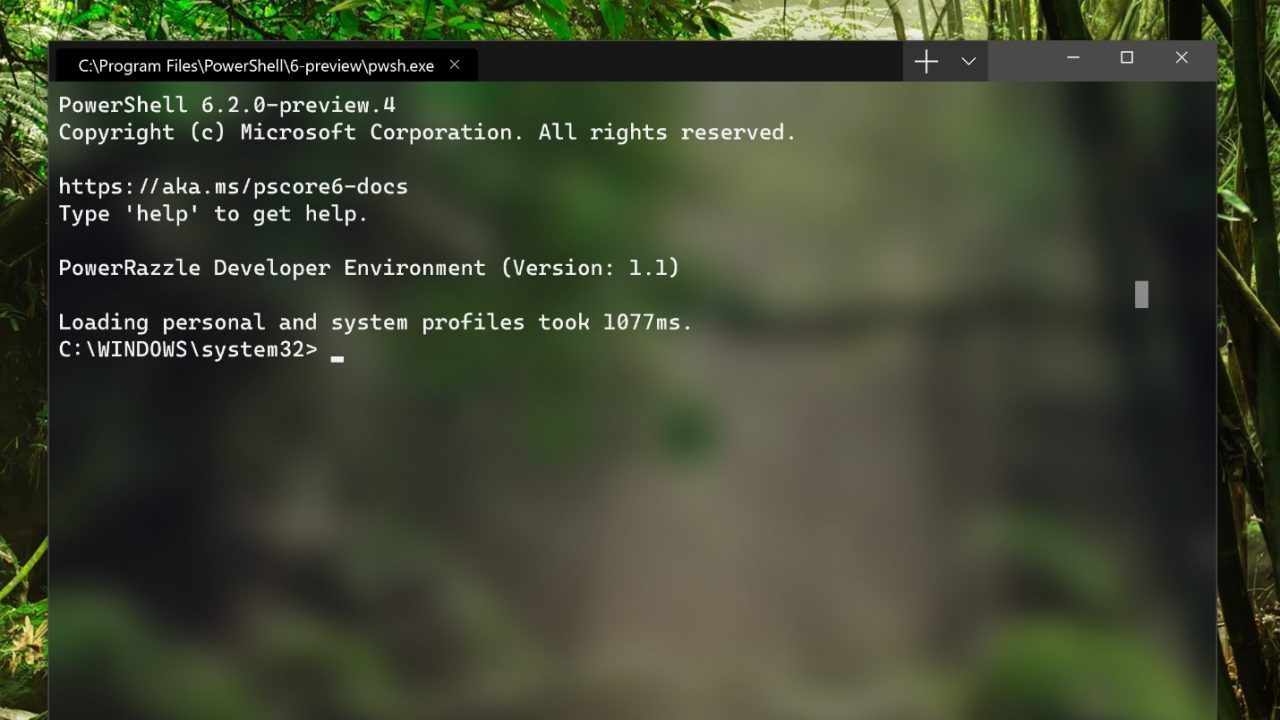 Windows Terminal allows you to connect to as many command-line shells or apps as you like, each with its own separate tab. The accelerated graphics will provide smooth and fast rendering of text, glyphs, symbols, ideograms, emojis, powerline symbols, icons, programming ligatures, and more. Finally, Windows Terminal will be very configurable so that users can control the appearance of shells and profiles. Microsoft hopes to make Windows Terminal generally available in winter 2020.
Microsoft Enterprise Search is Coming to Windows 10
Another change that is still a long way off is the integration of Microsoft Enterprise Search into Windows 10. Enterprise Search is now rolling out for all Office 365 tenants and it provides a more consistent search experience across apps and devices by surfacing people, files, and conversations within the context of your work. Conversations include those from Microsoft Teams and Yammer.
Enterprise Search is designed to be people-centric, meaning that when you search for a contact, you see their information and any files, events, and conversations that you share. Integrating Enterprise Search in Windows 10 will make Office 365 and Windows work 'better together'. And let's face it, anything that makes finding 'stuff' easier is more than welcome.
For more details on Microsoft Enterprise Search, take a look at Microsoft Enterprise Search is Coming to Windows 10 on Petri.
Microsoft Edge
Microsoft detailed some of the features coming to the new version of its Edge browser at the conference.
Collections
Collections will help users organize web content and share it to other apps. On its Windows blog, they give some examples like "turning a loose collection of paragraphs into a handout with citations, or turn a shopping list into a spreadsheet sortable by price." Looks interesting.
Privacy Dashboard
A new dashboard in Edge will give users better control over how their data is being used by websites. You'll be able to choose between several different preset privacy levels to configure the browser automatically, with more granular control available to set third-party tracking and the impact to site compatibility.
Internet Explorer Mode
And probably the most important announcement is that Edge will soon include Internet Explorer Mode so that users can view sites that only work properly in IE without leaving Edge. Organizations will be able to use their existing Enterprise Mode Site List to have sites that require IE to open and render correctly in an Edge tab. The idea being that users only need to use one browser.
Windows Insider Builds
Several new Windows 10 20H1 builds were released in May. Build 18894 sees improvements to search in File Explorer, integrating OneDrive content with indexed content from the local disk. Not all Insiders will see this new feature though as Microsoft is rolling it out gradually at this stage. Build 18898 got a change to Task Manager that adds disk type for each disk listed on the Performance tab.
Build 18898 also sees improvements to Your Phone, including the ability to send and receive MMS messages, visual indictors for unread messages on the taskbar and in-app message screen, syncing of images for contacts, in-line message replies from toast notifications, and an emoji picker. The new update can also sync using mobile data rather than having to connect to a WIFI network. For those that have supported phones, there are also some changes to screen mirroring, like screen reading and focus tracking.
And that is it for this month!