Everything You Need to Know About Windows -- May 2018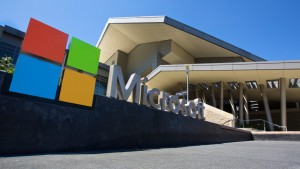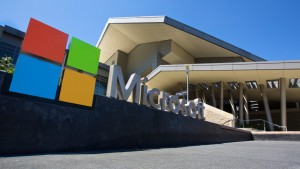 This month I look at Windows 10 April 2018 Update woes, Progressive Web Apps in the Microsoft Store, new productivity features, and new security features in the next version of Windows.
Windows 10 April 2018 Update Released
As I reported in this month's Patch Tuesday article, April was supposed to see the release of the Windows 10 April 2018 Update (version 1803). Because of a last-minute bug, Microsoft released build 17134 to Insiders rather than a cumulative update for build 17133. This had previously been thought to be the version Microsoft would release in the middle of April. Microsoft announced the Windows 10 April 2018 Update on April 27th and made it more widely available May 8th via Windows Update.
Timeline is the only major new feature in the update. Other improvements include Near Share, Focus Assist, enhancements to Microsoft Edge, including Service Workers for Progress Web Apps (PWAs), and improvements to Cortana.
Applications Hang or Freeze
The April 2018 Update has seen its fair share of issues. The first users noticed that certain applications could freeze or hang, including Cortana and Chrome. Microsoft released an update (KB4103721) for this and several other problems on May 8th.
Intel and Toshiba SSDs
Just as that problem had been fixed, Microsoft acknowledged an issue installing the April 2018 Update on devices with Intel SSD 600p Series and Pro 6000p Series drives. An update to address the problem should be available by next month's Patch Tuesday. In the meantime, Microsoft is blocking the April 2018 Update for affected hardware.
In a less serious issue, Toshiba XG4 Series, Toshiba XG5 Series, and Toshiba BG3 Series SSDs cause battery performance issues with the April 2018 Update. Microsoft rolled out a second cumulative patch for the April 2018 Update that addresses this problem along with several other minor issues.
Black Screen with Avast AV
It doesn't end there. Some users are reporting seeing a black screen instead of the login prompt or desktop after installing the April 2018 Update. Microsoft acknowledged the issue and posted an update on May 25th stating that an element of Avast AV Behavior Shield conflicts with the April 2018 Update and that Avast has released a patch for its software.
Progressive Web Apps Debut in the Microsoft Store
Starting in the Windows 10 April 2018 Update, Microsoft Edge supports service workers and Progressive Web Apps (PWAs). Progressive Web Apps are an industry effort to standardize web apps. Service workers enable PWAs to perform and feel more like native platform apps, allowing them to work offline and respond quickly like a native app, regardless of network latency.
Microsoft announced the arrival of the Twitter PWA in the Microsoft Store earlier this month. Skyscanner also has a PWA available in the Store. For a more detailed look at how PWAs work in Windows 10, see Microsoft Adding Support for Progressive Web Apps in Windows 10 on Petri.
Microsoft Repositions Cortana
At May's Microsoft Build conference, Microsoft Corporate Vice President of Cortana, Javier Soltero, told ZDNet's Mary Jo Foley, "we are starting to tell a different story" about Cortana. Soltero told Foley that Microsoft wants users to think of Cortana as a built-in capability meant to provide assistance by completing tasks and not as a separate app.
Soltero said, "Cortana's not going away. There's nothing further from the truth. Our target is still to build Cortana as an assistant, too. Our intent is to remain coherent. But the result people want is the assistance. We think the one thing can carry the other".
Windows Server 2019 Preview Build 17677
Microsoft is pushing ahead with the next version of Windows Server. In the latest Insider build, the performance history feature of Storage Spaces Direct is improved. To reduce image size, Windows Server Core makes non-critical font components into optional components. The Server Core container image only has support for the default font, Arial.
The latest Windows Server 2019 preview build can be downloaded here.
Edge WebView Coming to .NET WinForms and WPF Apps
Microsoft announced at the beginning of March that in a future version of Windows, desktop apps will be able to access the Universal Windows Platform (UWP) browser control. The control uses Microsoft Edge and will allow developers to ditch Internet Explorer as the HTML engine in their apps.
This capability is part of a broader feature called UWP XAML Islands that enables hosting UWP controls in Windows Presentation Foundation (WPF) and Windows Forms applications. For more technical details, see Microsoft's site here.
Building Windows for a Multi-Sense, Multi-Device World
Just before Build, Joe Belfiore, Corporate Vice President of Windows, announced several features on the Microsoft 365 blog for "better blending between web and application environments for users and developers."
These include Your Phone, an app that will be part of Redstone 5 and allows users to access photos on mobile devices and send text messages without leaving their PCs. Microsoft will add Timeline support to the Microsoft Launcher app on Android and Intune MDM configuration for better enterprise app management. On iPhone and iPad, Timeline will be integrated into Microsoft Edge
Windows 10 Redstone 5 includes a major new feature called Sets that provides an easier way to organize and group windows together. No extra work is required to get UWP working with Sets but a few simple changes will be required to get Win32 and web apps working.
Adaptive Cards are also coming to Microsoft 365. Microsoft says they will help developers build "rich interactive content within conversations". As part of this work, Outlook will support payments using Microsoft Pay. Belifore says, "you'll be able to quickly and securely pay bills and invoices right from your inbox. Several Microsoft partners will announce support for Microsoft Pay at Build."
Same-Site Cookies Coming to Edge and IE
Already in preview in the latest Redstone 5 Insider builds, Microsoft is implementing support for the same-site cookie attribute to help prevent Cross-Site Request Forgery (CSRF) attacks, which execute malicious actions in web applications in which users are authenticated. Thanks to same-site cookie attribute support in other major browsers, hackers have changed tactics and CSRF attacks aren't as widespread as they used to be.
Microsoft is implementing support for this web standard in Edge and IE and will backport it to the Windows 10 Fall Creators Update and later versions of Windows 10. Better late than never. For more information about CSRF attacks, see the Open Web Application Security Project site here.
Follow Russell on Twitter @smithrussell.