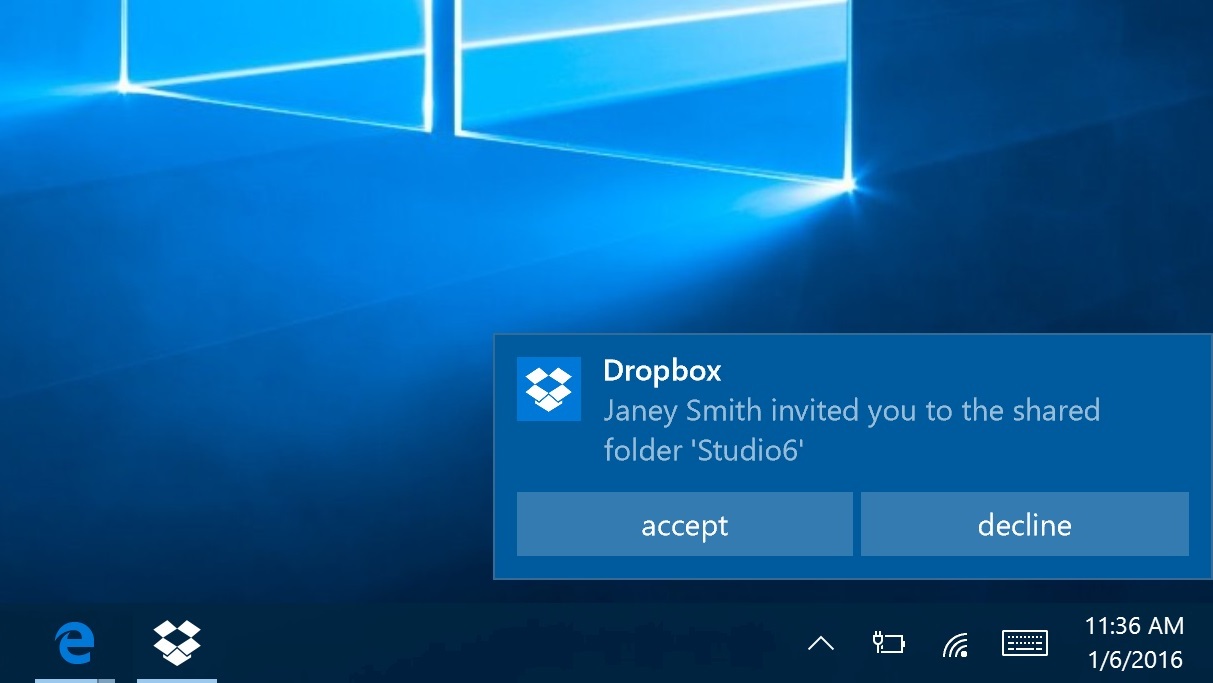 Last year, Microsoft announced a partnership with Dropbox that would make it easier for Office 365 users to access the storage service from within Office. And now Dropbox is reciprocating by releasing a new app for the Windows store that is a true Universal app.
The app, which will be going live this week, is free, and makes it easy to access all of your content stored with the service. One of the benefits of using this app is that there is an extra layer of protection as the app integrates support for Windows Hello; Microsoft's biometric authentication layer.
Dropbox is used by consumers and corporations around the globe, so this app is a big win for Microsoft as the service has proven to be popular with its users. With the partnership between Dropbox and Microsoft, more than 17 million people have been able to access their content on the go.
While this is a desktop app, Dropbox will be coming to Windows 10 Mobile as well. This is a true Universal Windows Platform app which means, in theory, it could show up on the Xbox One as well, if Dropbox wants to go that route.
Microsoft's app store is heavily dependent on developers like Dropbox releasing apps to make sure that when a user searches for a big brand name, they find a first party app. The store, historically, has been filled with third-party knock-off apps but as Windows 10 continues to grow, more and more companies are warming up to the Windows app store.