3CX Full Contact Center Solution Adds Voice, Text, and Live Chat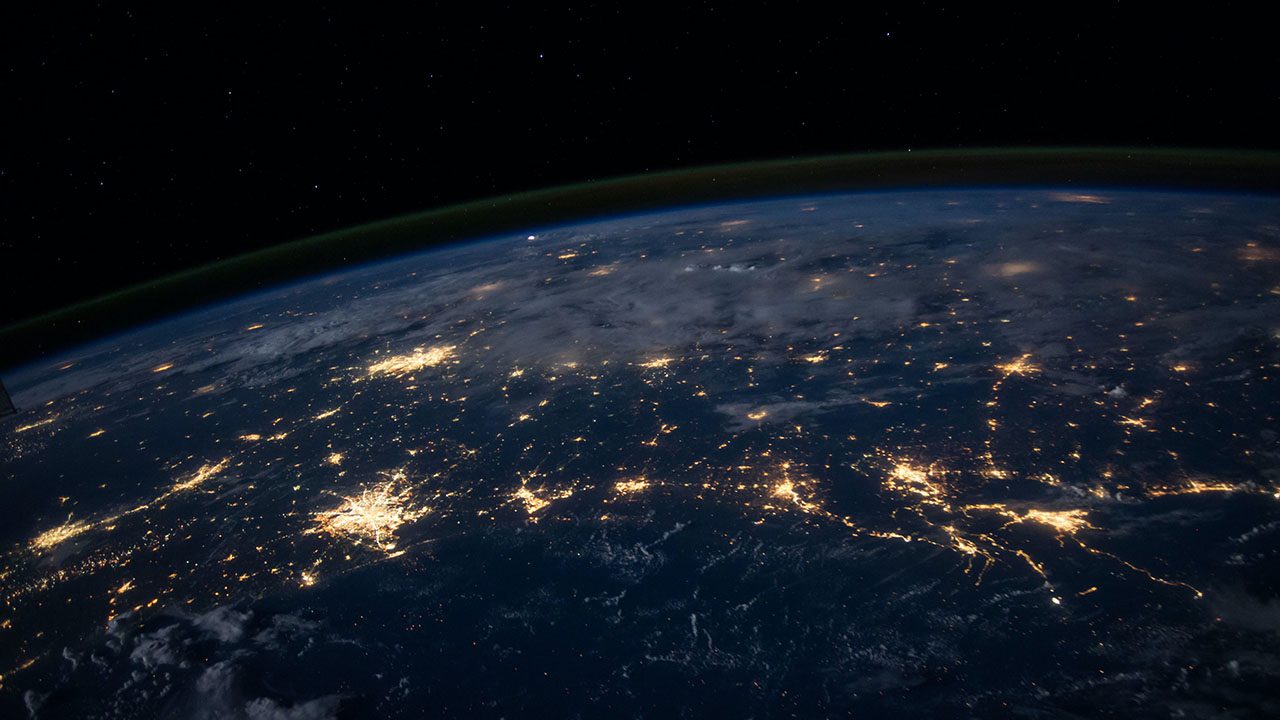 The number of phone calls we make has been decreasing globally over the past several years. And there is a growing trend in using text-based messaging solutions, like WhatsApp, for contacting sales and support teams.
This post is sponsored by 3CX
Omnichannel is a term used within eCommerce and retail to define a business strategy that aims to provide a seamless shopping or support experience across all channels, including in-store, mobile, and online. An example of this would be speaking to a service provider over WhatsApp.
Introducing 3CX as a full contact center solution
3CX builds on its award-winning phone system to provide a modern contact center solution. It enables customers to connect with organizations in multiple ways, including from different devices and using a range of communication methods, like voice, text, and video.
3CX is an enormously powerful tool for office-based users and hybrid/remote workers alike. It allows users to work remotely using a web-based interface as well as native tooling on iOS and Android. Agents can easily see the status of their colleagues in remote offices and communicate with them.
Agents can answer customer calls, messages (including Facebook, SMS & WhatsApp) and live chats all from one central interface. Let's have a look at some of the most important contact center features in 3CX.
Call queues and routing
The solution allows for multiple call queues and includes an Interactive Voice Response (IVR) system.
Callers can be directed to the right person using skill-based routing. This ensures that the caller can get to the right agent the first time.
Managers can listen in, whisper, and 'barge' into telephone calls to help agents who are still training or if they require additional support on a phone call. All calls can be logged, recorded, and used later for training purposes.
And because callers do not like waiting or holding for long periods of time without a timeline, 3CX allows callers to be updated with their position in the call queue. And there is also a call-back option.
Live chat
Traditional contact centers have slowly transitioned to becoming a more prominent text-based solution. As many as 50% of live chats end up being moved towards a call center, which on traditional systems meant that the customer would need to repeat their conversation with the call agent.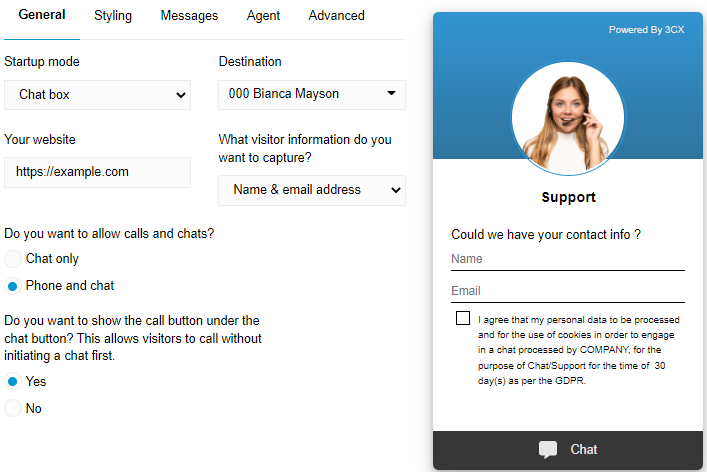 With 3CX Live Chat, the relevant conversations are moved with the query and shared with the other team members for their feedback, bringing seamless issue resolution. Customers can easily elevate their chat to a live call with the same agent at the click of a button.
Live Chat can be added to 3CX without any additional charge. And it can be integrated into any website so that visitors can communicate either through chat or voice.
WhatsApp
WhatsApp has over 2 billion active users. The application is used to send and receive messages, and as part of an Omnichannel solution, this is another way for customers to communicate with the business agents for free. 3CX integrates with WhatsApp offering customers an added way to get in touch. Agents can respond to customer WhatsApp messages directly from the 3CX Web Client interface without having to switch between apps.
Should the agent be unable to resolve an issue, the chat can be transferred to another team member or group to assist the lead. Ultimately, the solution provides a better resolution time when everyone is working together as a team.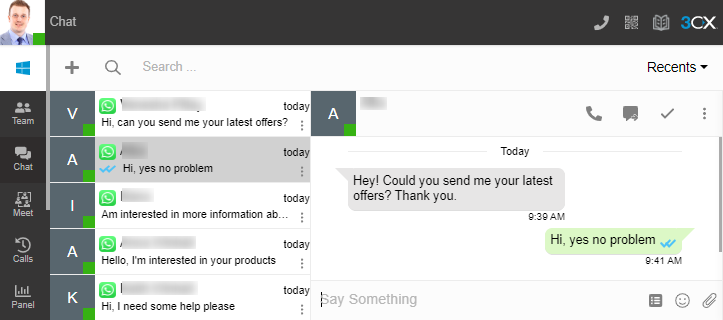 Because 3CX handles the overall solution, it will:
identify users as they contact agents
provide routing to the most skilled agents for their leads or issues
and then enable calls to be logged inside your CRM to automatically create new leads, cutting data time entry
SMS and MMS messaging
3CX also provides sending and receiving of SMS/text messages from the business to the client and vice versa. The messages can be used to send promotional text with the latest offers and deals or provide the ability to route incoming text messages directly to queues and not a single individual.
Like Live Chat and WhatsApp, the SMS and MMS text solution integrates seamlessly into 3CX Contact Center to ensure all messages are centrally managed and that they are prioritized within the queue to make sure they are responded to in a timely manner. In addition, reports can be run to show the effectiveness of the text messages.
CRM integration
Any web-based Customer Relationship Management (CRM) solution can be integrated into 3CX Contact Center seamlessly using an API. 3CX developed and maintain integration into key CRMs, such as:
Salesforce
Freshdesk
Zoho
Microsoft Dynamics
Zendesk
HubSpot
and more.
The integration can allow for 'Click-to-Call' from the CRM applications, which launches a call into 3CX. The solution also allows for call pop-ups, letting calls be automatically linked to the customer record of the inbound caller. Finally, all the calls are journaled within the CRM solution so we can see whom the calls were managed by and when the calls took place.
3CX provides low hurdle to entry for organizations with different complexity requirements
3CX provides a single and powerful solution for messages and calls, and the ability to work with customers over multiple channels from a single interface. It provides customers with the confidence to get in touch any way they please. Importantly, it provides the ability to answer and bring up customer records in the same place, there is no need to swap from system to system and ultimately saves the agent's time.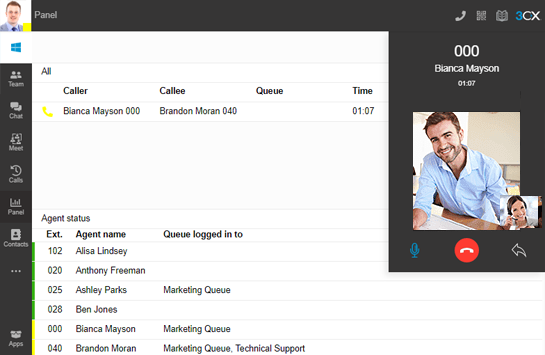 3CX supports both on-premises and hosted solutions, depending on your business and technical requirements. Customers have noted savings of up to 80% when switching to 3CX.
But 'simple' does not mean that the solution is not powerful. For someone like me, who has been in the telecoms industry for over 15 years designing call center applications for hundreds of thousands of users across dozens of contact center solutions, I can easily appreciate how much of a challenge it must have been for 3CX to create the telephone solution and a call center platform with a low hurdle to entry for organizations of different complexity requirements.
Related articles