Windows 11 New Features, Release Date and System Requirements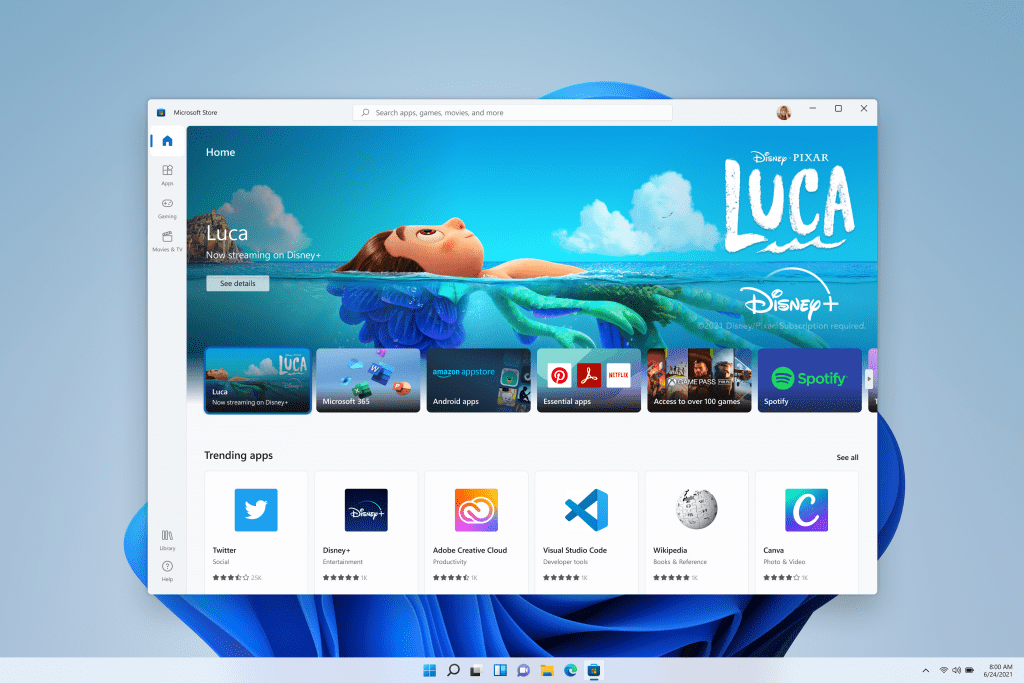 Windows 11 is generally available this week on October 5th. But while some have dismissed it as just Windows 10 with a fresh coat of paint, there are changes that Microsoft says lead to improved performance, reliability, and security. In this article, I'm going to look at Windows 11's new features and how Microsoft's new desktop operating system compares to Windows 10. Finally, I'll discuss whether you should upgrade to Microsoft's latest and greatest.
Windows 11 New Features
The new features in Windows 11 are:
UI updates to the taskbar, Start menu, and Action Center. Windows 11 gets a more Mac-like user interface that looks clean and modern, including rounded corners and a centered Start menu.
Snap Layouts, Snap Groups, and improved docking experience. Multitasking is improved, making it easier for users to discover the Snap feature which first appeared in Windows 7. Plus window layouts can be easily restored, even when connecting and disconnecting external displays.
Teams Chat. Teams Chat is a new flyout app located on the taskbar. It works with consumer Microsoft Accounts (MSA) and provides a subset of features found in the full desktop Teams client.
Redesigned Microsoft Store. The new Microsoft Store has been redesigned from the ground up to provide a better and faster user experience. A range of new apps are being added and developers can add apps, regardless of the framework or packaging technology used.
Support for Android apps. While not shipping at launch, using some virtualization trickery, Windows 11 will support Android apps with a little bit of help from the Amazon Android app store.
Improved touch, inking, and voice typing. An updated tablet experience makes Windows 11 easier to use with or without a pen. There's also added support for voice typing and commands.
Widgets. An evolution of the News and Interests flyout in Windows 10, Widgets is a separate pane of glass that lets you add useful widgets and a news feed.
Improved performance with foreground process prioritization. Microsoft says that Windows 11 has been optimized to ensure apps start fast and remain responsive even under heavy CPU loads.
Windows 11 – the story so far…
Windows 11 is an evolution of Windows 10. There's nothing here that screams 'complete new OS'. And neither should you expect that. This is still Windows under the hood.
Most of the visual changes were originally developed for Windows 10X, the operating system Microsoft temporarily shelved and that was designed to compete with Chrome OS.
Windows 11 preview builds have been available for testing in the Windows Insider Program for several months. And it was also recently released for commercial preview, allowing qualifying customers to deploy Windows 11 and get support.
Microsoft says apps that work in Windows 10 will run with no problems in Windows 11. And if they don't, organizations can use Microsoft's App Assure program to get help.
Windows 11 release date and upgrades
Windows 11 is due to be released October 5th, 2021. But most Windows 10 devices are unlikely to be offered the update straight away. Although you should expect to be able to get access to the final bits in the form of an ISO file. You can download the ISO and use it to manually upgrade to Windows 11 or to install Windows 11 on bare metal.
Microsoft will initially offer Windows 11 via Windows Update to existing devices that were manufactured in the last couple of years. But those devices should have hardware and drivers that have proven to work well with Windows 11 in the Insider Program.
As Windows 11 gets installed on a wider hardware base, more users will be automatically offered the OS via Windows Update. Microsoft is expecting that all users with compatible hardware should be offered Windows 11 by spring 2022.
As always, organizations can either block or control which devices are upgraded to Windows 11 using management tools like Microsoft Endpoint Manager (MEM). Consumers won't be forced to upgrade to Windows 11 when offered via Windows Update. It will be left to them to choose whether to upgrade. Or to upgrade to a new Windows 10 feature update if their current version of Windows 10 is no longer supported.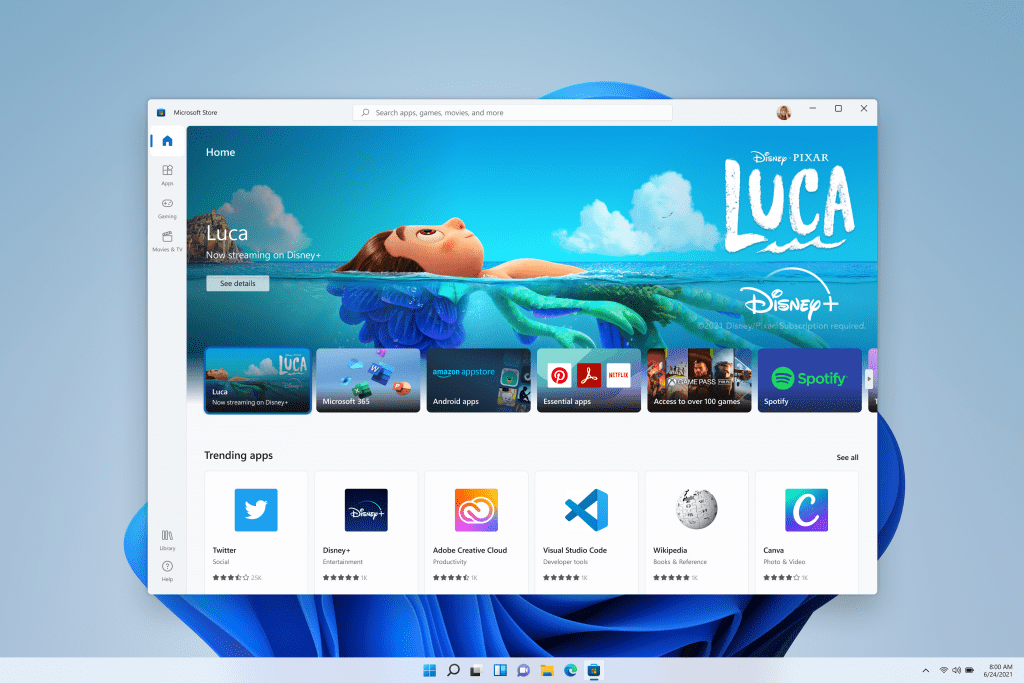 How to download Windows 11
If you decide to download and install Windows 11 manually, you can download the necessary ISO file on or after October 5th. Check out the Microsoft download site for Windows here. And for help on how to create installation media for Windows 11 using the ISO file, Microsoft has a support article here.
You can install Microsoft's PC Health Check app in Windows 10 to determine whether your device meets the minimum hardware requirements for Windows 11. The app is available for free on Microsoft's website.
How much is Windows 11?
Just like Windows 10 before it, Windows 11 is a free upgrade for Windows 10 users. Providing your device meets Windows 11's minimum hardware requirements.
For corporate clients, Windows 11 is a free upgrade for organizations with a volume licensing agreement that includes Software Assurance. Software Assurance provides businesses with the right to upgrade to new versions of Microsoft's products.
Windows 11 TPM and system requirements
The new minimum system requirements for Windows 11 have been controversial. You'll need an Intel 8th generation (or AMD equivalent) compatible 64-bit processor or later, 4GB of RAM, 64GB of storage, UEFI firmware that supports Secure Boot, and a Trusted Platform Module (TPM) 2.0. Most systems manufactured in the past five years have a TPM, although you might need to enable it in your device's firmware.
The Intel 8th-generation (or AMD equivalent) CPU requirement is something that Microsoft says is needed to ensure a reliable and fast experience for Windows 11 users. Microsoft says that you can install Windows 11 on devices that don't meet the minimum requirements but that such devices won't be supported.
If you decide to install Windows 11 on unsupported hardware, you'll need to use the ISO media. Windows Update won't offer Windows 11 to devices that don't meet the minimum requirements.
Additionally, some Windows 11 features require specific hardware. For example, client Hyper-V requires a CPU with second level address translation (SLAT). That requirement hasn't changed from Windows 10. You'll also need Internet connectivity to complete setup if you have Windows 11 Home.
Windows 11 features
Windows 11 might not contain any mind-blowing new features. Windows is already a mature product. But nevertheless, the UI has been completely refreshed, there are updates designed to improve productivity and performance, and Microsoft says that Windows 11 has been built specifically for hybrid work, where employees work partly in the office and the rest of the time at home.
Windows 11: Taskbar, Start menu, and Action Center
Apart from the rounded corners, the most striking visual difference in Windows 11 is the updated taskbar and Start menu. Taskbar icons are now centrally aligned by default. This can be changed to left alignment if you wish.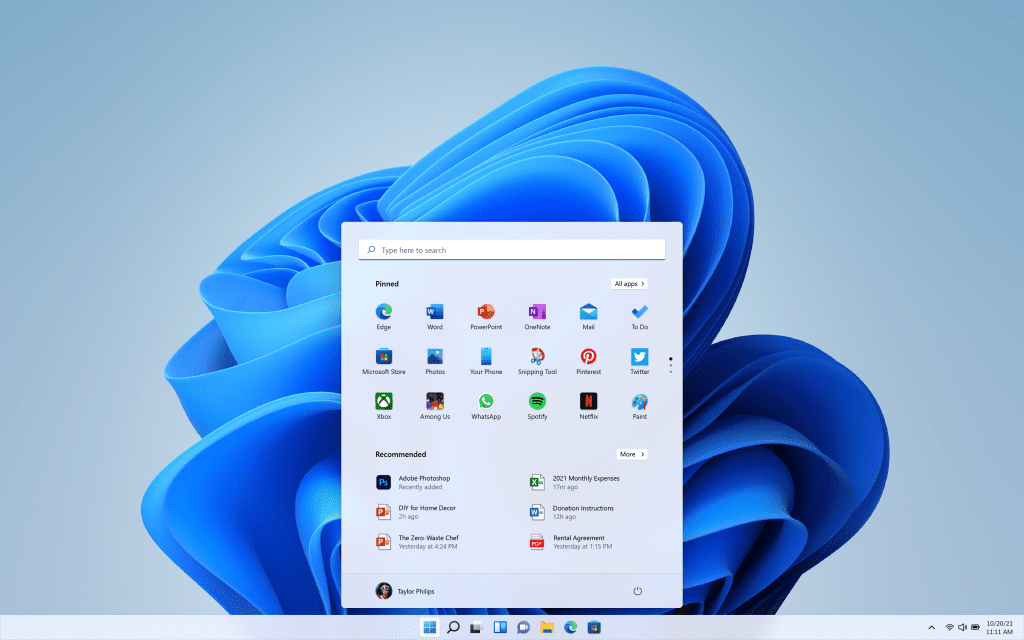 And gone are taskbar icons with text. Now you get a large graphical icon with a dot or line below it to indicate an open app or open app with multiple open windows.
Gone are Jump Lists and the ability to open files by dragging them onto apps on the taskbar. It's not clear at this stage whether Microsoft intends to reinstate those features in a future update to Windows 11.
Moving on to the Start menu, you'll see that Live Tiles are now gone. I think it's fair to say that the new Start menu is more phone-like. You get the option to pin apps to the Start menu, which are organized in tabbed pages. Or you can access all the apps installed on your system. And the ability to organize apps on the Start menu into groups has also been removed from Windows 11.
Below pinned apps you get a 'recommended' list, which Microsoft populates for you hoping to surface recently accessed documents and applications.
Power options, like shut down and sleep, are now more neatly organized at the bottom of the Start menu. Along with options like sign out and switch user.
The system tray and Action Center also get a significant update. Network settings are now part of Action Center, where you also get the option to control alarms, screen brightness, and volume among other things.
Missed notifications are displayed when you click on the date and time in the system tray. But the ability to add an event or reminder has been removed in this release of Windows 11.
Windows 11: Snap Layouts, Snap Groups, and docking
The ability to snap windows left, right, bottom, top etc. has been in Windows since Windows 7. But in Windows 11, Microsoft is making the feature more useful and accessible by providing predefined snap layouts when you hover over the maximize button, which you can find in the top right of each window.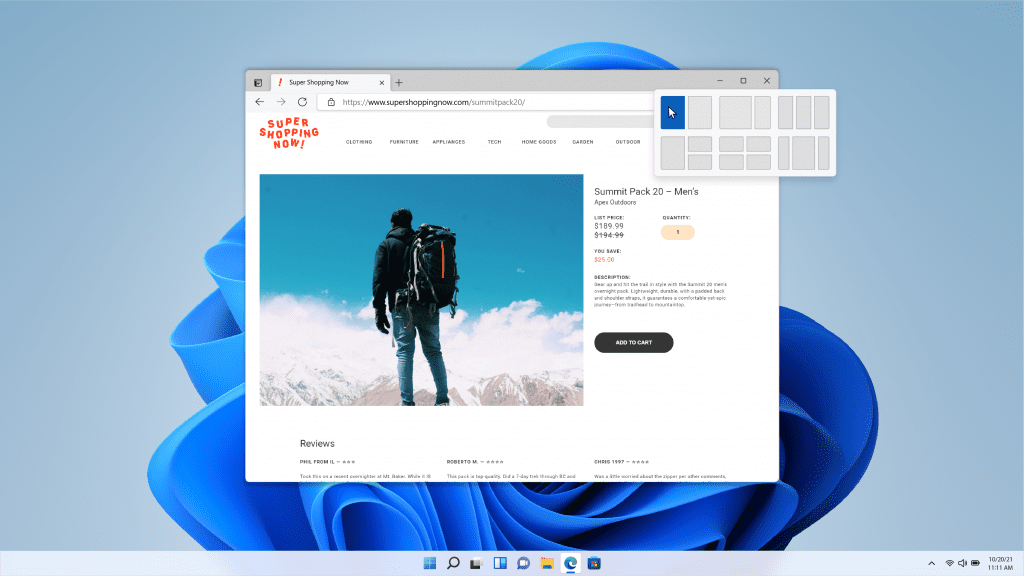 New to Windows 11, Snap Groups lets you return to a snap layout when you hover an app on the taskbar, providing the app is part of a layout. For example, you can click on the app and return to it, much like the taskbar works in Windows 10, or click the Snap Group to return to a previous snapped layout.
The docking experience is also improved in Windows 11. When you remove or add a screen in Windows 11, snapped layouts will be moved to the new primary display and windows will be restored in the correct position.
Windows 11: Teams integration
Microsoft is working on a new Teams client for both Windows 10 and Windows 11. Ditching the Electron platform, the new Teams 2.0 client promises better performance. The Teams integration built into the taskbar is for consumer Microsoft Accounts (MSA). It provides the ability to chat and make Teams calls right from Windows without needing any extra software.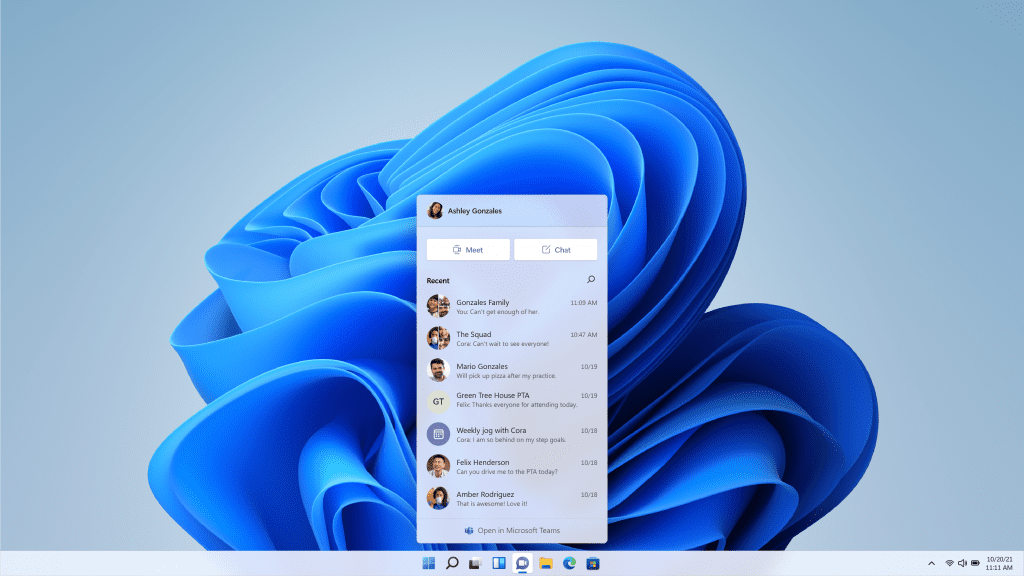 Originally thought to be a replacement for Skype, Microsoft recently released an updated Skype client and announced that the consumer version of Skype is here to stay; at least for the time being. Teams Chat doesn't provide the full capabilities of Teams. For that, you'll still need the Teams desktop client.
Windows 11: New Microsoft Store and Android Apps
Microsoft has redesigned the Store in Windows 11. And the Store update is due to be backported to Windows 10 at some point.
Microsoft says that the Store has been designed from the ground up. New apps are also coming, including Adobe Creative Cloud, Disney+, TikTok, Zoom, and some of Microsoft's own apps like Microsoft Teams, Visual Studio, Notepad, and Paint.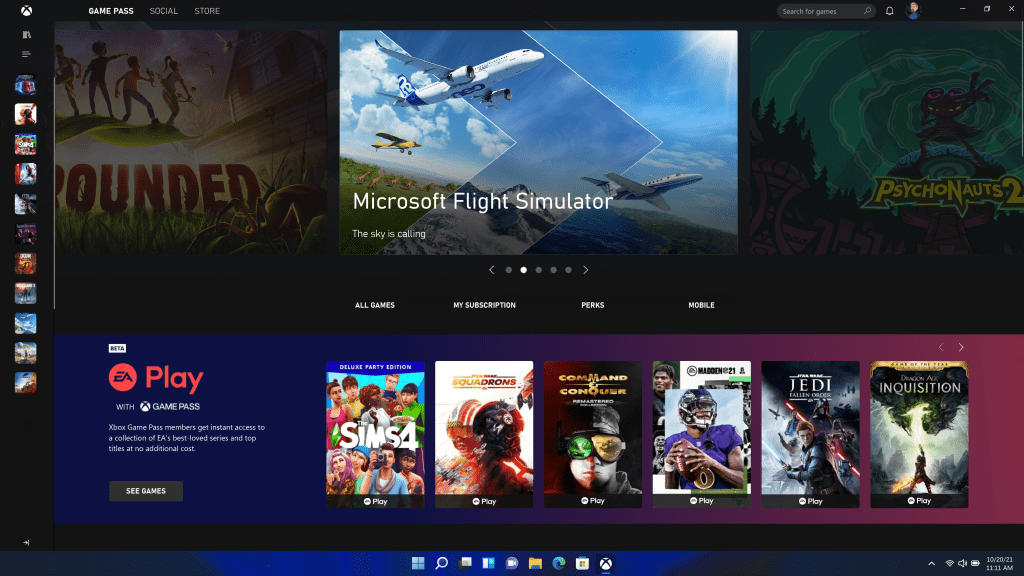 While not available when Windows 11 ships October 5th, Android apps will be coming to the Microsoft Store. Enabled by a partnership with Amazon, users will be able to discover and install Android apps in Windows through the Amazon Appstore.
But probably most importantly, developers can now publish any kind of app in the Store, and even host them on their own content distribution network (CDN). Regardless of the framework or packaging technology, developers can now get their apps into the store and even use their own commerce platform.
Windows 11: Improved touch, inking, and voice typing
The tablet experience in Windows 10 was a step back in some ways from what had previously been available in Windows 8. But Microsoft has for the first time since Windows 10 was launched, updated the tablet and touch experience in Windows.
Windows 11 gets a new Ink Workspace panel that is more customizable and useful than what's currently in Windows 10. In Windows 11, you can set Ink Workspace to work with any installed Windows application, regardless of whether it has been optimized for pen.
Haptics are enabled in Windows 11 so that you can hear and feel feedback from the screen. There's also a more phone-like touch keyboard with emojis and GIFS. Voice typing works with any application that supports text input and Windows 11 can automatically add punctuation.
When using Windows 11 in tablet mode, the desktop looks the same but with just a bit more space between icons on the taskbar to make Windows 11 more touch friendly. And there are bigger touch targets and visual cues to make moving and resizing windows easier.
When you rotate the screen, windows that were previously side-by-side in horizontal position are now stacked on top of each other. Microsoft has also added gestures, the same ones you would use on a trackpad, to make using Windows 11 easier without a keyboard.
Windows 11: Widgets
Widgets is an evolvement of the News and Features flyout in Windows 10. Presented on a separate pane of glass, Widgets lets you see the information that is important to you without you losing your place.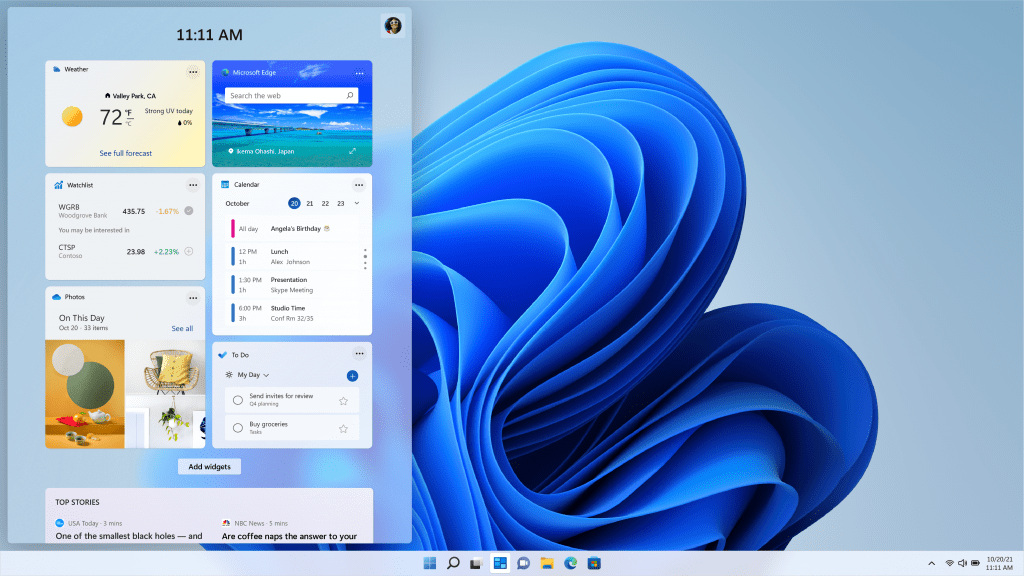 Widgets include information from your calendar, traffic, sports, news feed, and many other widgets are available to add. Widgets can be repositioned, and you can also expand the widgets pane of glass to fill the entire screen.
Windows 11: Security features
Microsoft is touting Windows 11 as the most secure version of Windows yet. But security features in Windows 11 – like TPM, virtualization-based security (VBS), hypervisor protected code integrity (HVCI), and Application Guard – can all be found in Windows 10, they are just not turned on in most cases.
With the updated minimum hardware requirements for Windows 11, these security features can now be enabled by default out-of-the-box in Windows 11.
Windows 11: Performance
Last but not least, Microsoft has made some changes to Windows 11 CPU process prioritization to help improve responsiveness and performance, especially when the CPU is under heavy load. Foreground prioritization in Windows 11 allows apps to open quickly when the CPU is under heavy loads, like 90 or 95 percent utilization.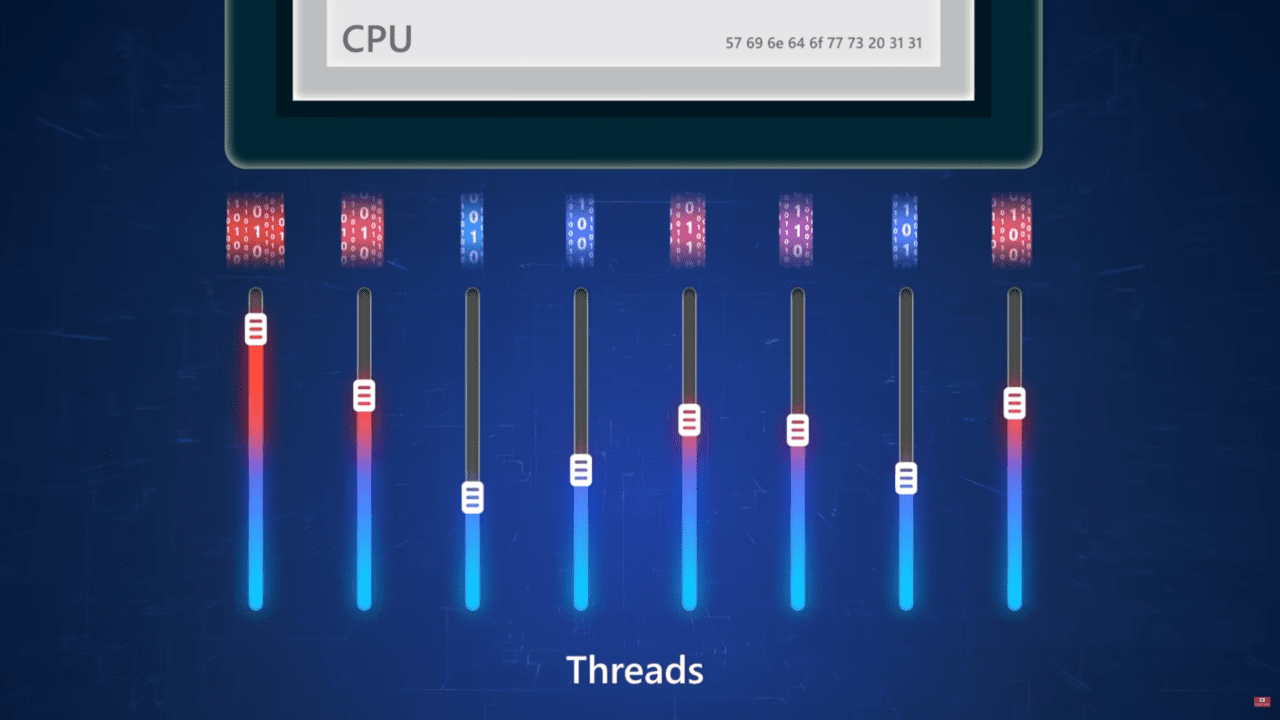 And by optimizing how Windows 11 works in the background, wake from sleep can be instant. At least on modern hardware. And devices can stay in sleep state longer and hibernate less often.
There are also code optimizations to make Windows Hello work faster, Windows 11 has a reduced disk footprint, and Windows DCH drivers provide a more reliable experience on modern hardware.
Should I upgrade to Windows 11?
If you want to get the best from your hardware and benefit from improved performance and reliability; productivity features, like snap layouts; and an updated tablet experience and docking experience, then you should start to evaluate Windows 11 and upgrade devices.
But consider whether users are going to miss features like Jump Lists and the ability to customize the Start menu. For those users, you might hold off until the first feature update for Windows 11 arrives next year. Or maybe Microsoft will make subtle improvements to the UI before that in the form of a feature pack. Time will tell.
At this stage, a lot will depend on your users' enthusiasm for the new UI. Not everyone is going to appreciate the simplification of the Start menu and taskbar. But for users who don't depend on features that are currently missing from the UI, Windows 11 could be a welcome update, if not a revolutionary one.