What IT Pros Need to Know About the Latest Windows 11 Feature Update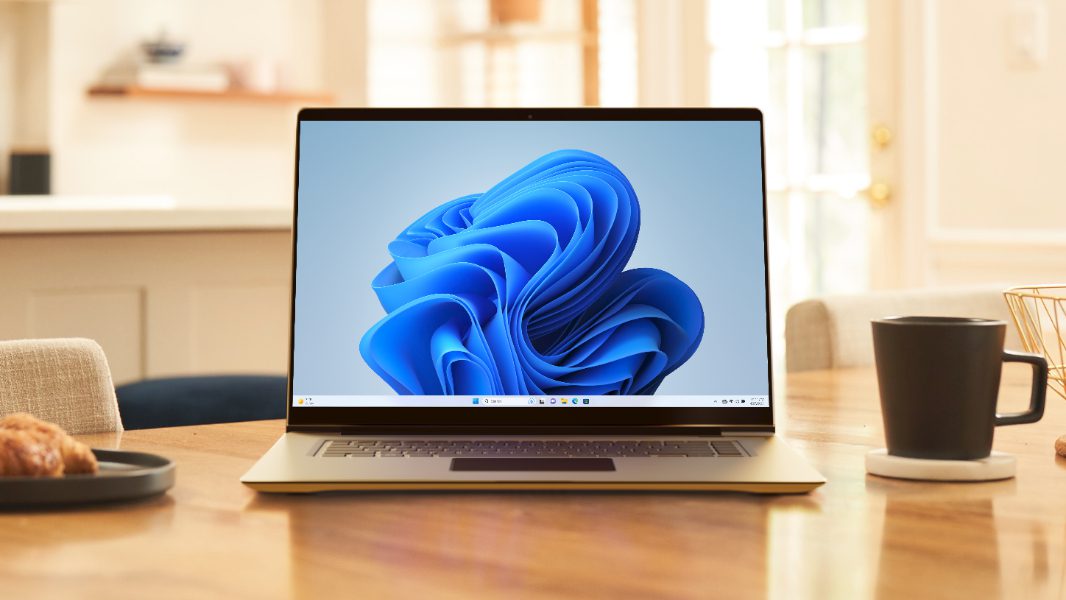 Microsoft released the first big update of the year for Windows 11 yesterday. The update improves the search experience on the taskbar by adding a new search box that integrates Microsoft's new Bing AI, but there are other notable changes for the taskbar, the Start Menu, and more.
As of today, this feature update is available as an optional update for Windows 11 version 22H2. All the new features will roll out to all users with next month's Patch Tuesday update. However, IT pros will be able to control what is being rolled out in their organization. 
What's new in this Windows 11 feature update?
I've detailed yesterday the biggest new features in this new Windows 11 features, but here are the main highlights:
A new search box in the taskbar that provides access to the new Bing AI (if you're enrolled in the preview).
Windows Studio Effects are now available from Quick Settings in the taskbar.
A new touch-optimized taskbar for 2-in-1 tablets that support two states: collapsed and expanded.
The Start Menu now displays AI-powered recommendations on devices that are joined to Azure Active Directory.
Enhanced support for braille devices and improvement for Voice Access.
New Energy recommendations in Settings.
Some of the new features that Microsoft announced yesterday such as Tabs in Notepad and the new screen recorder in Snipping Tool will roll out via Microsoft Store app updates. Microsoft is also improving its Your Phone app with new features for owners of high-end Samsung Galaxy phones, and the company is also testing iPhone support with select Windows Insiders.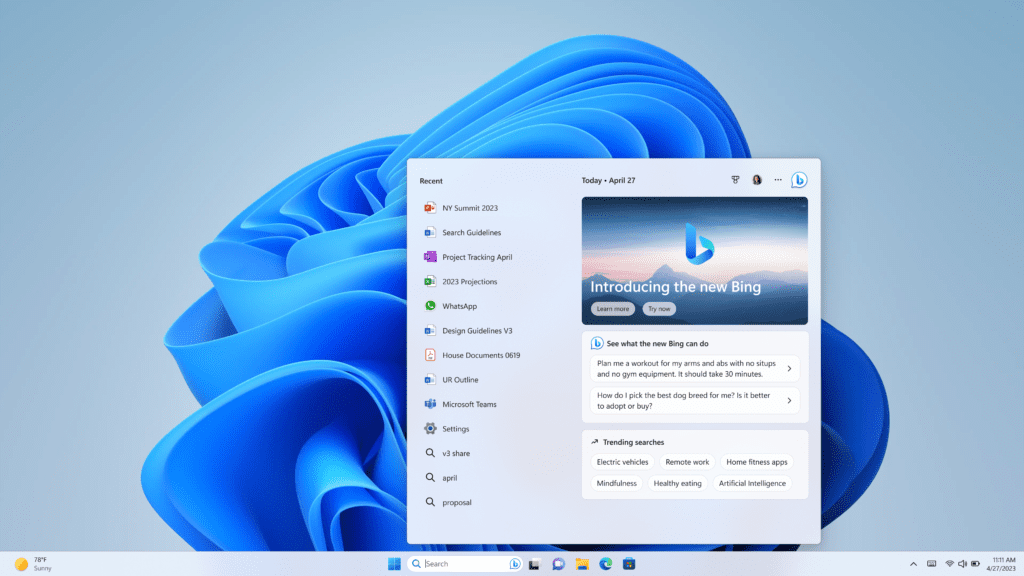 What does this mean for the Windows 11 release cycle?
When Microsoft announced Windows 11 last year, the company explained the latest version of Windows would receive major updates once a year. Now that Windows 11 is on an annual feature update cadence, feature updates like Windows 11 version 22H2 receive 24 months of support for Home and Pro users and 36 months of support for Enterprise and Education editions.
It's safe to say that Windows 10 getting major updates twice a year was too much for enterprise users. The company also ditched the bi-annual release cycle for Windows 10 updates, and the OS will now receive one "major" update every year until its end of support in 2025. 
However, Windows 11 getting a major update once a year isn't enough for Microsoft. That's why the company now releases interim "Moment" releases with new features, as was the case this week. In a FAQ for IT pros posted yesterday, the company explained why it's now releasing new features via interim releases instead of waiting for annual feature updates. 
"We receive feedback that people want more from their Windows experience. By delivering new value through servicing technology more often, we can help your organization benefit from improved security, productivity, and collaboration today in a proven, reliable way without sacrificing quality," the company explained.
Even though Microsoft believes that releasing new features when they're ready should bring "value" to the majority of Windows 11 users, most enterprise users will prefer to have more stability. Fortunately, Microsoft provides controls for disabling new Windows 11 features coming throughout the year.
How IT pros can manage new Windows 11 features
In the same FAQ for IT pros published yesterday, Microsoft explained that the rollout of new Windows 11 features introduced outside of annual updates can be controlled on devices managed via Windows Update or WSUS. Moreover, features that may be disruptive for some organizations such as the new touch-optimized taskbar are off by default.
IT admins can now use a new client policy to control select features introduced via servicing. When the policy for "Enable features introduced via servicing that are off by default" is enabled, new features will go live after a device reboot. 
"For select features, we will also introduce new policies that enable you to configure the feature in a preferred way for your organization," the company explained yesterday. "For example, for search on the taskbar, you can utilize the ConfigureSearchOnTaskbarMode policy to show the search box, search icon and label, search icon only, or hide search on the taskbar altogether."
Lastly, IT pros should know that even though they can block new features introduced outside of annual updates, these features will still be included in the next annual feature update for Windows 11. In that case, that will be Windows 11 version 23H2, which should be released in the fall of 2023.