Windows 10 Tip: Configure Windows Spotlight and the Sign-In Screen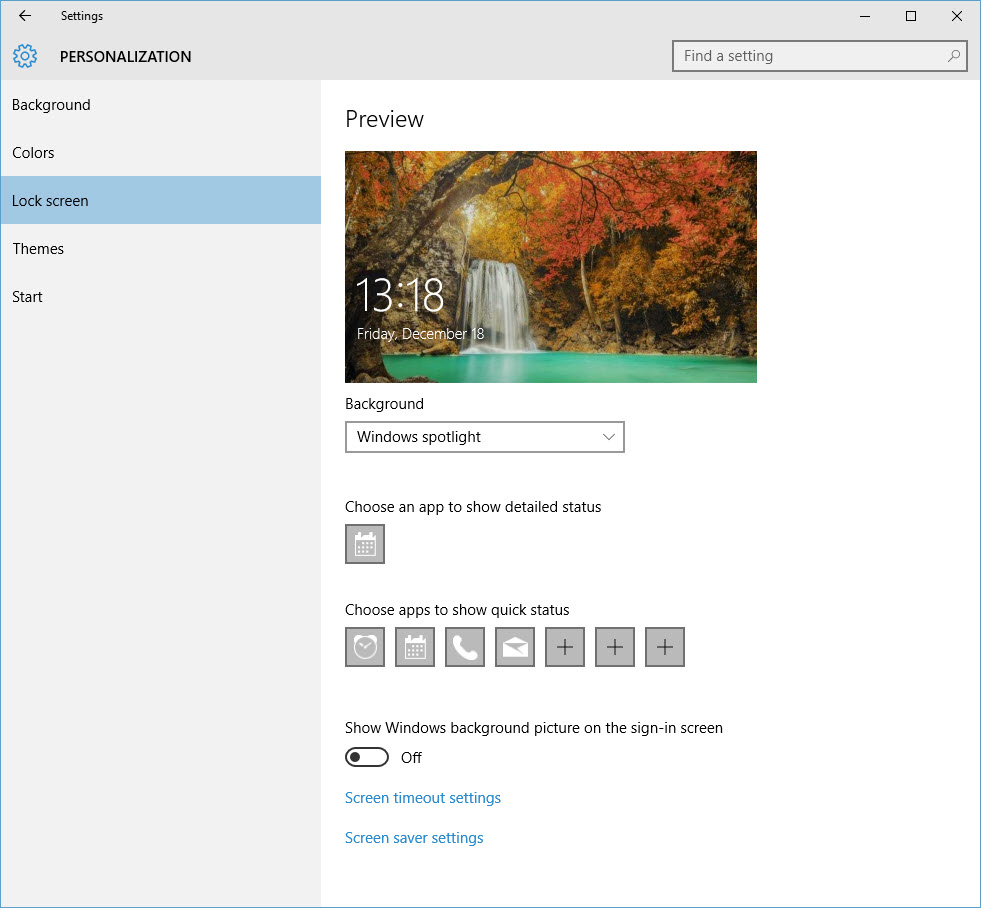 In today's Ask the Admin, I'll show you how to set the Windows 10 lock screen to use Windows Spotlight, and disable the Windows Hero image on the sign-in screen.
In general, the visual design of Windows 10 is an improvement over Windows 8, and light years beyond Windows XP and 7. But I've never liked the sign-in screen's Hero image that Microsoft, until version 1511, forced on users. Now it's possible to at least disable it.
Additionally, there are several options for choosing the image that appears on the lock screen, including a feature called Windows Spotlight, that updates the image daily from Bing while learning about the images you approve of through a 'like' button.
Windows Spotlight
Setting a custom desktop background has been a favorite customization option seemingly since the dawn of time, but I rarely see my desktop, and in Windows 10, I'm much more likely to see the lock screen.
To that end, Microsoft provides the option to set the lock screen to use a static background image, a slide show from the default Pictures folder, or any folder you choose, and the easiest solution of all, Windows Spotlight. My preference is for Windows Spotlight, as it provides elegant and inspiring images that make any device look beautiful.
To access the lock screen settings in Windows 10, you'll need to open the Settings app.
Click the Start button.
Click Settings in the bottom left corner of the Start menu.
In the Settings app, click the Personalization icon.
In the list of options on the left of the PERSONALIZATION screen, click Lock screen.
On the right of the Settings app, click the dropdown menu under Background and select Windows Spotlight from the list.
Now in the preview box, you'll see a sample image. If you press CTRL+L to lock your device, you should see the preview image on the lock screen.
In the top right of the lock screen, click Like what you see?
Choose I want more! or Not a fan from the menu.
Disable the Hero image on the sign-in screen
The default Hero image can be disabled on the sign-in screen, leaving a solid color — your personalization color — instead. The setting is in the same place as the lock screen settings in the Settings app.
Open the Settings app from the Start menu as described above and navigate to the lock screen settings under Personalization.
At the bottom of the PERSONALIZATION screen, toggle the Show Windows background picture on the sign-in screen option to Off.
Close the Settings app.