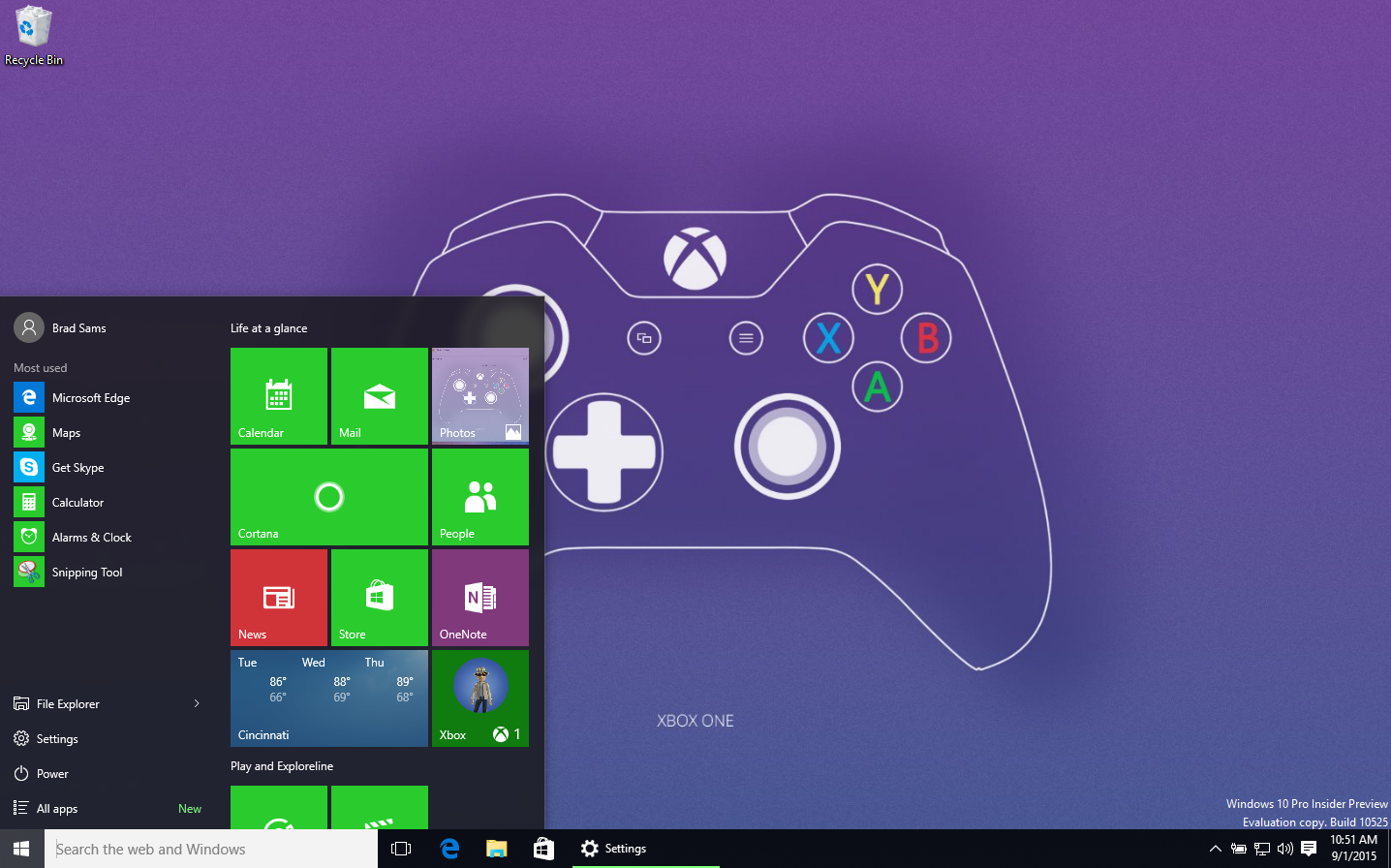 When it comes to the big corporate machine, it's not a huge surprise that the entity moves a bit slower than the consumer when it comes to adoption. After all, a botched upgrade can result in downtime that leads to lost productivity and a potential hit to the bottom line. For this reason alone, corporations are not one to be early adopters of new technology until they are proven to be secure, stable and reliable at scale.
Microsoft has announced that there are 75 million machines running Windows 10 in less than a month after release and of those installs, 1.5 million are running Windows 10 Enterprise, which is provided to Software Assurance customers. This figure comes from Jim Alkove, CVP Enterprise and Security who presented at an event on Microsoft's campus last week that showcased Microsoft's direction and capabilities for the enterprise.
Further, Stella Chernyak, Senior Director of Product Marketing for Windows said that the 1.5 million installs is "Unprecedented in this timeframe" and said that this shows that corporations are taking a serious look at the operating system for consideration to upgrade.
The strong interest in Windows 10 has to be a relief for Microsoft as the previous generation OS, Windows 8, was largely avoided by corporations because of its steep learning curve after it launched without a Start menu. The early adoption figures for Windows 10 into the Enterprise show promise that Microsoft will not end up with Windows 7 becoming the next Windows XP where they were forced to extend the lifecycle of the OS after corporations struggled to upgrade their internal systems.
One financial institution, Bank of America, has already said that they intend to upgrade to Windows 10 as soon as possible, which is a big win for Microsoft on two fronts. First, Bank of America is a large organization and can be used as a case study to help other companies move to the new OS and second, banking institutions are generally the slowest to consider upgrading. Seeing that this bank has already announced its intentions to look at the new OS, this could be the first of a wave of companies who will go from considering Windows 10 to begin preparing to upgrade their machines.