What is Slack and Is It Better Than Email?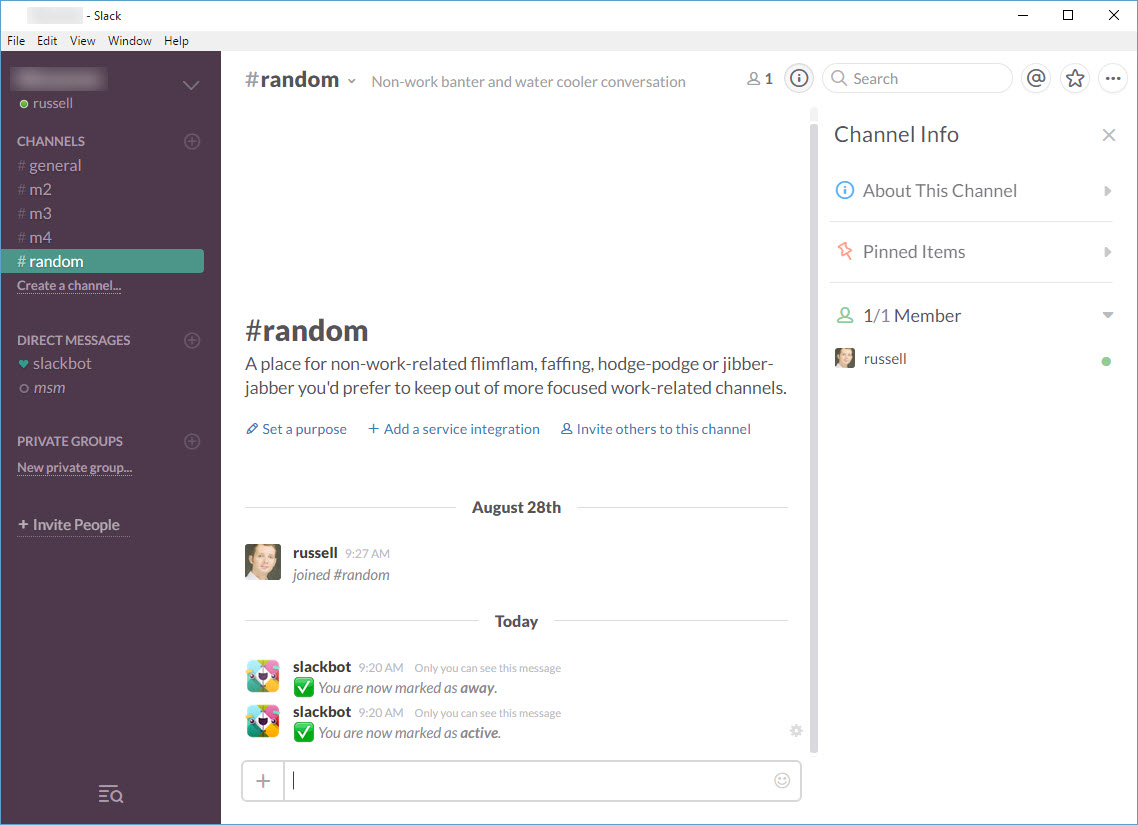 Think Yahoo chatrooms, but with the power of Google search built-in, and what you end up with is Slack – a collaboration tool that has been growing in popularity in the enterprise, replacing email in some cases for managing internal projects.
Be less busy is the slogan, and the aim of the tool is to simplify the way small teams collaborate, making it easier to follow and find conversations. Slack organizes conversations using channels, and unlike email, conversations are presented in threads much like those found in other instant messaging apps, such as WhatsApp and Facebook Messenger, and it seems most people prefer this way of displaying discussions, as opposed to the conversation view offered by some email clients.
Slack versus email
One of the reasons email has become less useful over the years is the sheer quantity of unsolicited mail we receive, making it harder to cut through the noise and focus on what's relevant. While many email platforms and clients provide tools to help users manage this, Slack only allows invited team members to send messages to a channel. Private channels can also be created for more sensitive conversations, and there's also the ability to send direct messages.
You could argue that Slack channels are not that dissimilar to email folders, but folders require more effort to set up, and creating filters to automatically sort email is a hassle that requires some trial an error to get the desired results. Although definitely not designed to be a replacement for a true document management system, Slack also allows team members to share files, a key feature of email that needed to be present to persuade co-workers that Slack is real alternative to Outlook.
While the chatroom-style interface seems a little geeky, integration with services like GitHub and the ability to share code snippets has made Slack popular with developers. But Slack is easy to use and can act as an email replacement when working on internal projects.
Slackbot, commands, and third-party integration
It seems every app wants its own personal assistant, and Slack is no different. Slackbot helps new users navigate the user interface for the first time, but can also be used to set up reminders, and assign random tasks to team members, such as who should go on the next coffee run, or suggest where the team should have lunch.
The geek factor is further enhanced by the ability to control Slack settings using text commands from the message input box. For instance, you can toggle your status by typing /away. The Slack API allows teams to create commands that listen for custom triggers in conversations, so that data can be sent to an external URL, processed, and returned to Slack.
There's also integration with many third-party platforms. For example Dropbox, where links to documents can be pasted into Slack, synced, and can be searched directly from Slack, saving you the trouble of having to go to Dropbox to find what you're looking for. Notifications can also be collected from Wunderlist and GitHub for example, allowing them to be placed in one searchable channel.
Email isn't going away
Slack wasn't designed for external communication, so email isn't going away anytime soon, and email is still the best option for official communications that might imply some kind of legal implication.
Separating conversations for internal projects with co-workers into a separate application like Slack makes a lot of sense, as it's less likely you're going to be distracted by junk mail or messages arriving that are unrelated to the current task. Much in the same way that splitting Facebook Messenger from the app that provides the newsfeed — at least if you're not using the Windows app for PC – means that you can send messages without being distracted by Facebook posts that might be more interesting than the task you'rre trying to focus on.
Slack is available for Windows 7 and later, iOS, OS X, Android and Windows Phone (currently in beta).