VMworld 2018 Executive Wrap-up: WorkSpace One, vSphere, Cloud Management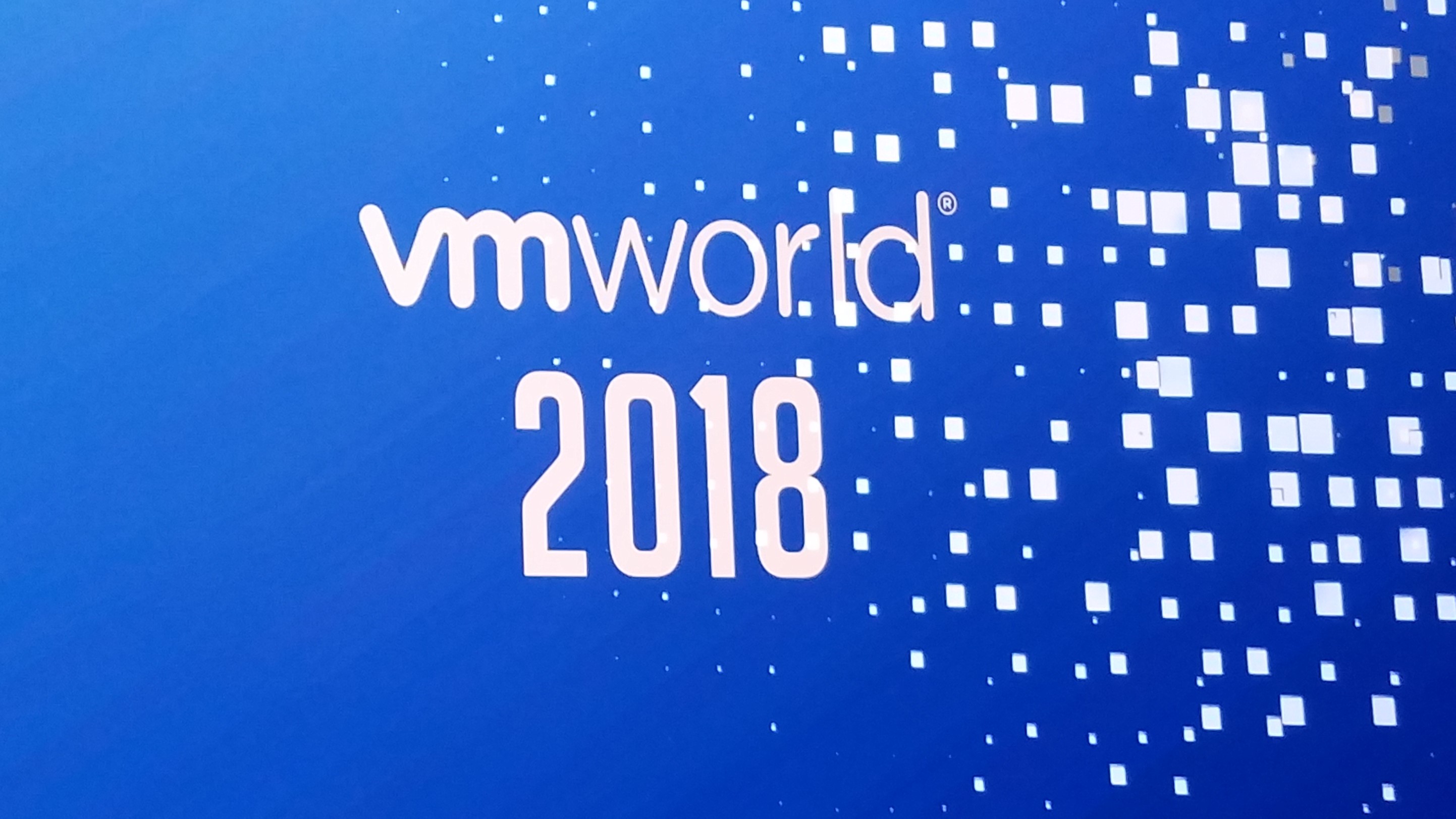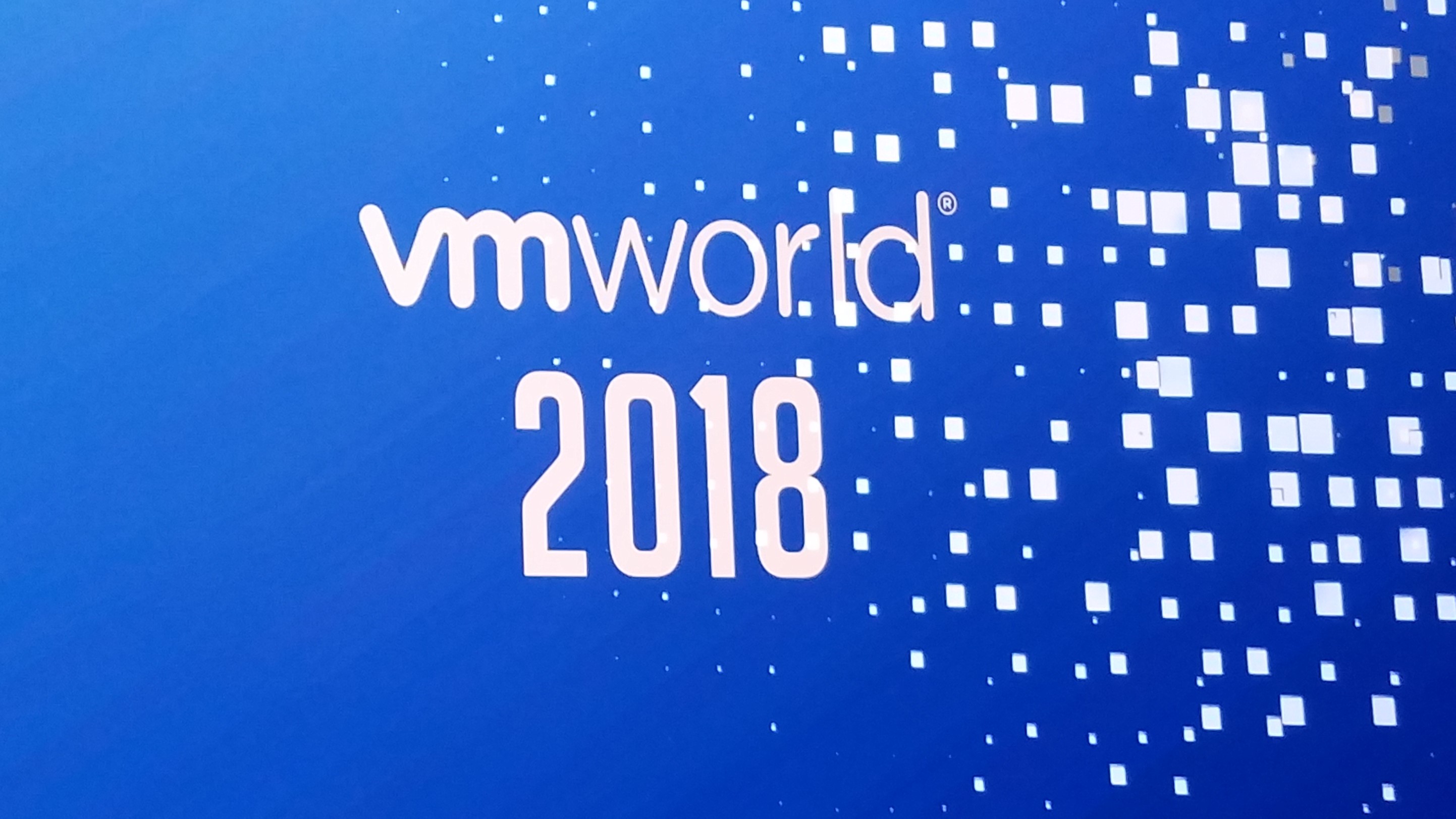 At this past VMworld 2018 in Las Vegas VMware made an impressive number of announcements covering a wide range of their latest products including their End-User Computing (EUC) solution Workspace One, their flagship vSphere product and their new cloud computing initiatives. I got a chance to sit down with three of the VMware execs to dig deeper into the details of each of these announcements.
WorkSpace One
To find out more about the new Workspace ONE changes I met with Renu Upadhyay, Senior Director Product Marketing, End User Computing, VMware.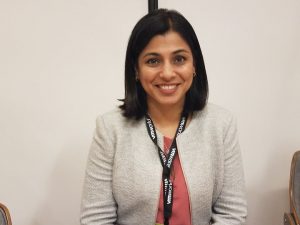 Workspace One is VMware's End User Computing (EUC) solution that enables cloud-first modern management. It provides a common digital workspace for end users across all of today's popular devices including Windows 10, Android, iPhone and the Mac. One of the main goals of Workspace One is to simplify the user experience. Renu explained that although Workspace One makes the end user experience look simple, that doesn't mean it is simple. Devices are all different and VMware has done all the heavy lifting to provide a common experience across all of these devices. In addition to simplifying the end user experience, Workspace One also simplifies how IT manages devices by allowing administrators to end the constant cycle of testing updates and to control when updates are rolled out to end users.
Renu explained how the new DELL Provisioning for Workspace One can take a huge burden off IT. DELL Provisioning for Workspace One enables systems to be deployed with all of their custom required applications preinstalled on Dell PCs. Users have access to all their applications immediately when the system first boots up. In addition, they can quickly restore their system to its original state if some problem occurs.
Other important enhancements in Workspace One include hardening Windows 10, importing from Microsoft System Center Configuration Management (SCCM) settings and providing a universal app delivery catalog. Workspace One Intelligence provides predictive Windows 10 patching based on data-driven OS and app readiness assessments combined with knowledge of CVE vulnerabilities. The Workspace ONE AirLift connector to SCCM allows the import of SCCM setting to Workspace One. Renu also stated that the vast majority of customers don't use Windows 10 apps or the Microsoft Store. Workplace One can provide an alternate global catalog for managed app delivery of Universal Apps as well as Win32 apps.
vSphere
Next, I talked with Michael Adams, Senior Director, Cloud Platform Product Marketing, VMware about the recent improvements for vSphere.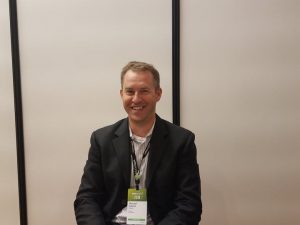 Clearly, the biggest change was the new vSphere Platinum edition that was released as a part of the vSphere 6.7 Update 1. Mike explained that the most important enhancement in the vSphere Platinum edition was the integration with AppDefense. Combining vSphere and AppDefense together puts security at the foundation of the IT infrastructure. The Platinum edition has a vCenter plugin to AppDefense and there is only one integrated setup for both products. AppDefense takes a different approach to security by locking down the environment according to the "known good state." Mike explained that this is a critical change because most security products are designed to protect against previously known attacks which enables new malware to continue to evolve and exploit new vulnerabilities. AppDefense locks down a known state preventing all other types of intrusions which can eliminate false positives. Mike pointed me to the video at  https://videos.vmworld.com/searchsite/2018?search=tom%2520corn which covers VMware's security approach in more detail. Other enhancements include the new HTML 5 client which is now 100% feature equivalent with the older web client. The vSphere 6.7 U1 release also supports vMotion of GPUs. As AppDefense is a SaaS service, licensing is a bit different than other versions of vSphere. There is a charge per CPU for vSphere Platinum plus a subscription change for AppDefense.
Mike also discussed the upcoming Project Dimension which is initially intended to provide a cloud-like experience for Edge devices. To easily combine simple deployment with local processing power, Project Dimension uses a plug-and-go model where the customer simply deploys a system which then connects to the Project Dimension service that performs all the required setup and configurations. No host maintenance or patching are required. This will initially work with DELL, EMC and Lenovo hardware along with software from VMware and the Project Dimension service on AWS.
Cloud Management
It's clear that VMware is evolving into a cloud first business and to dive into the latest enhancements for cloud management I talked with Ajay Singh Sr. Vice President & General Manager Cloud Management Business Unit VMware.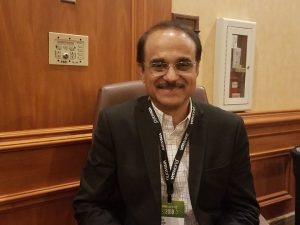 Ajay stated that today most businesses are using multiple clouds and that automation is a critical component of cloud management. VMware's cloud automation services are designed to facilitate app deployment and multi-cloud management by providing visibility into cloud resources, managing costs and improving efficiency. Ajay explained that VMware's new cloud automation services consists of three main components:
VMware Cloud Assembly—Enables business to create a code-based blueprint for your infrastructure and applications that can span multiple clouds and on-premise infrastructure.
VMware Service Broker – Enables self-service management to multi-cloud infrastructure from a single catalog without requiring disparate tools.
VMware Code Stream – Automates deployment by applying the Cloud Assembly code templates to multiple cloud targets.
Next, we covered VMware's recent acquisition of CloudHealth Technologies. Having 3,000 customers, CloudHealth Technologies provides native public cloud operations across multiple clouds including AWS and Azure. Ajay explained that managing multiple clouds presents many problems for businesses today. For instance, it can be difficult to control costs and make sure that you're in compliance with required regulations. He pointed out that AWS by itself has over 20,000 different line items that each have different costs. Using CloudHealth Technologies multi-cloud management customers can gain visibility into their operations and achieve a 30-60 percent cost savings. CloudHealth Technologies will continue to function as an independent entity.
We also discussed the latest enhancements to VMware's vRealize Operations 7.0 and vRealize Automation 7.5. With vRealize Automation 7.5 VMware has done a lot of work to simplify operations with a modern HTML 5 based UI that's similar to the one used in vRealize Operations. They have also worked to close the loop between vRealize Automation and vRealize Operations. vRealize Automation 7.5 performs initial and ongoing placement of workloads across clusters based on operational and business intent helping you to control the performance and capacity of your infrastructure as well as licensing costs. Updates to the vRealize Suite are provided by the vRealize Lifecycle Manager.
Pointing to the future, Ajay mentioned that VMware is also working on Project Magna where AI and ML are embedded in the management suite laying the foundation for the self-driving data center.