VMworld 2018 Day 1 Keynote – VMware Bridges the Hybrid Cloud and Multi Cloud Management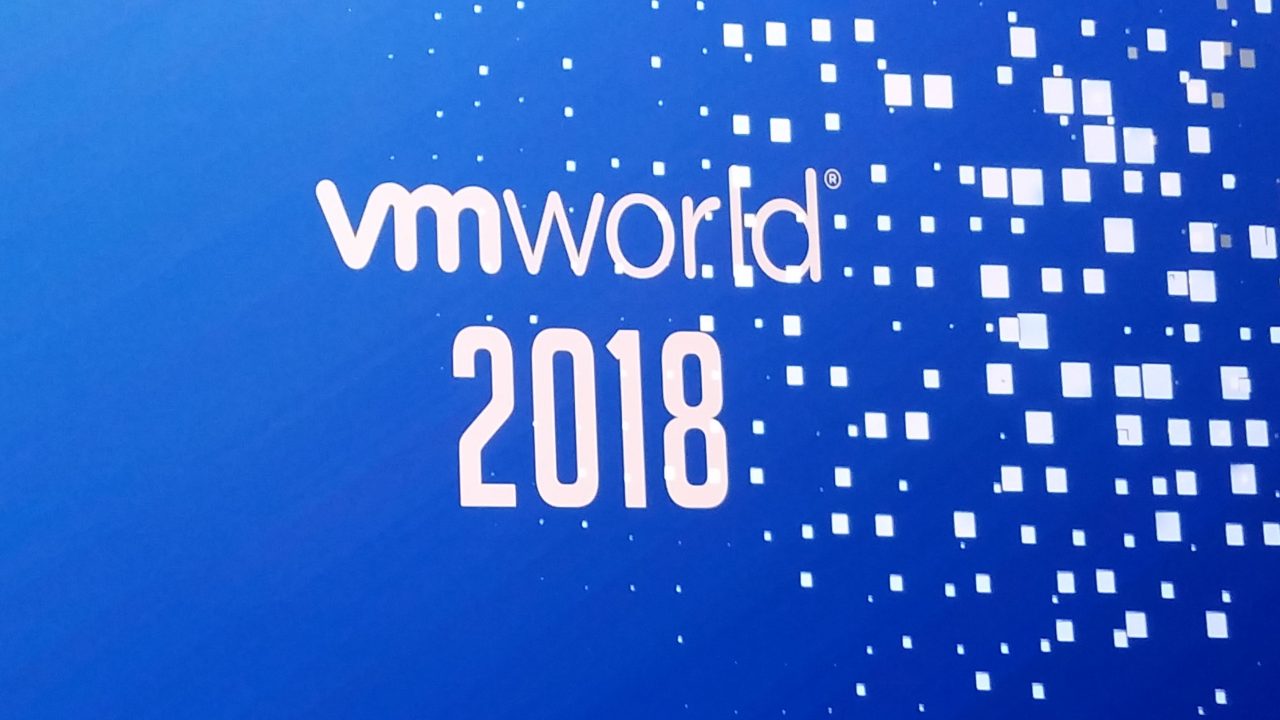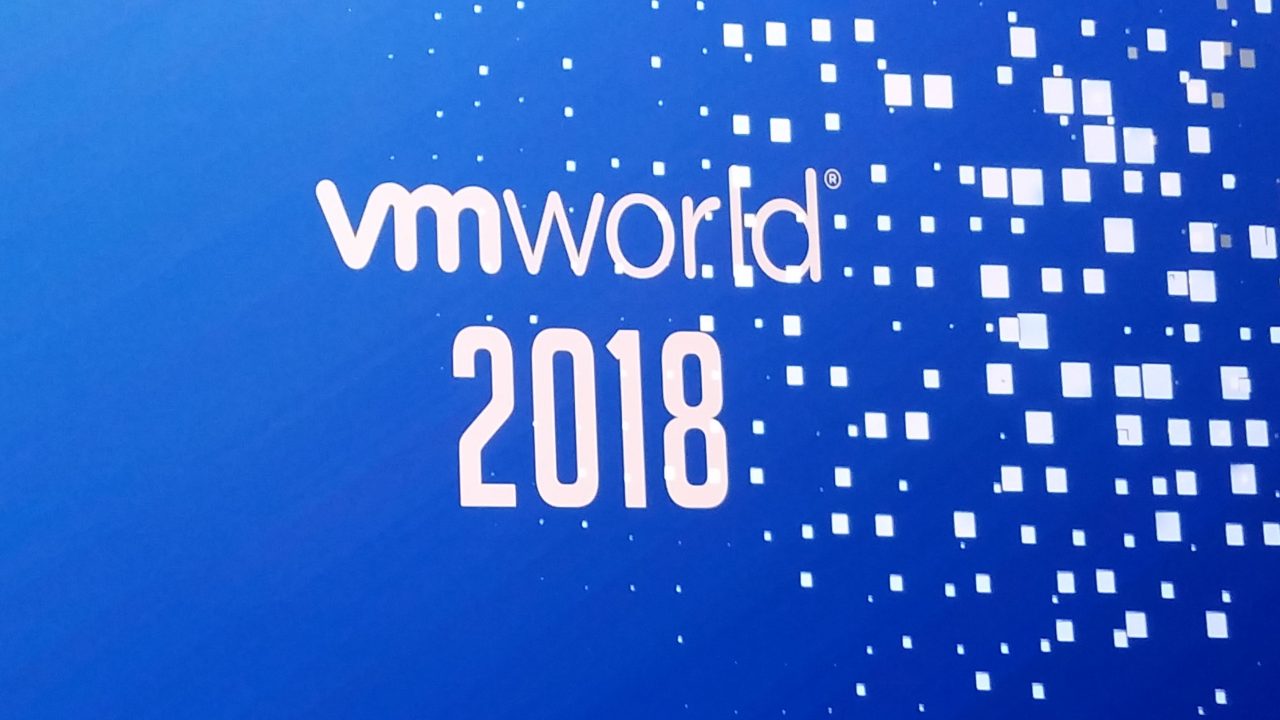 As VMworld 2018 kicked off with the day one keynote, its 20,000+ enthusiastic attendees packed into the Mandalay Bay in Las Vegas, I was once again impressed at the sheer size of this conference. I was even more impressed at the breath of enterprise offering VMware now has. Pat Gelsinger, CEO VMware begin his keynote with some VMware history. Pat noted that this year marks VMware's 20th anniversary. Two decades ago VMware started with all of 5 people and a single virtualization product. Today VMware employs 23,000+ employees and offers a wide range of enterprise products that bridge the on-premise private and multi-public clouds. VMware is far more than just a virtualization company. Pat guided the VMworld 2018 day 1 keynote through a number of significant announcements.
VMware expands VMware Cloud on AWS
Pat introduced Amazon AWS CEO Andy Jassy to present the recent enhancements and implementations of VMware Cloud on AWS. VMware Cloud on AWS is essentially a VMware cloud-native implementation on Amazon AWS. Organizations can use the same software and methods to manage VMware AWS in the cloud as they do their private on-site vSphere infrastructure. Andy said that adoption has been very strong with implementations doubling every quarter. He mentioned it was mostly used by enterprises working to migrate on-premises workloads to the cloud. One example he presented was MIT who recently migrated 3000 VMs to VMware Cloud on AWS. Andy announced that they have recently expanded VMware Cloud on AWS to the Australia region completing the globalization of the service
AWS and VMware announces Amazon Relational Database Service on VMware
One of the biggest announcements in the keynote was Amazon Relational Database Service (Amazon RDS) on VMware. Amazon RDS on VMware essentially allows you to bring the relational database capabilities and management paradigm that you use in the AWS cloud to your on-premise vSphere infrastructure. Amazon RDS on VMware automates database provisioning, operating system and database patching, backup, point-in-time restore, scaling, health monitoring, and failover. Amazon RDS on VMware will support Microsoft SQL Server, Oracle, PostgreSQL, MySQL, and MariaDB databases. Like you might expect, you can use Amazon RDS on VMware to facilitate easy migration to the Amazon cloud.
VMware announces intent to acquire CloudHealth Technologies
One interesting point that Pat brought up in his keynote is the increasing use of multiple clouds. Pat stated that many enterprises use as many as eight to ten different cloud providers and many companies are moving toward having a new dedicated Cloud Operations position to manage all the different cloud providers. To boost its ability to manage multiple clouds VMware announced their intention to acquire CloudHealth Technologies, a global platform that supports multi-cloud operations. CloudHealth Technologies provides a cloud operations platform that can simplify operations bridging AWS, Microsoft Azure and Google Cloud.
New vSphere Platinum Edition
The new vSphere Platinum edition is the first new edition that VMware has added to its vSphere product line in several years. The vSphere Platinum edition extends security by providing native integration with their AppDefense security product. VMware vSphere Platinum uses machine learning to provide a learn, lock and adapt the approach to secure infrastructure and applications by enabling virtual machines to run in a "known good" state.
Demo of ESXi on ARM64
One of the most surprising demos during the keynote was ESXi for ARM. This demo not only showed ARM64 based VMs running but it also demonstrated full vMotion capabilities for these systems. This move is significant as it shows that VMware ESXi has the capability to move out of the enterprise data center to embrace edge processing and devices.
Tech as a force for good
Overall, Pat mentions that VMware was committed to tech as a force for good. He said that VMware technology has had a positive global impact and that worldwide they have reduced 540 million tons of CO2 emissions – essentially the equivalent of 68% of US households for a year.