Toshiba to Lose $5.4 Billion in 2015, Shed 7,800 Jobs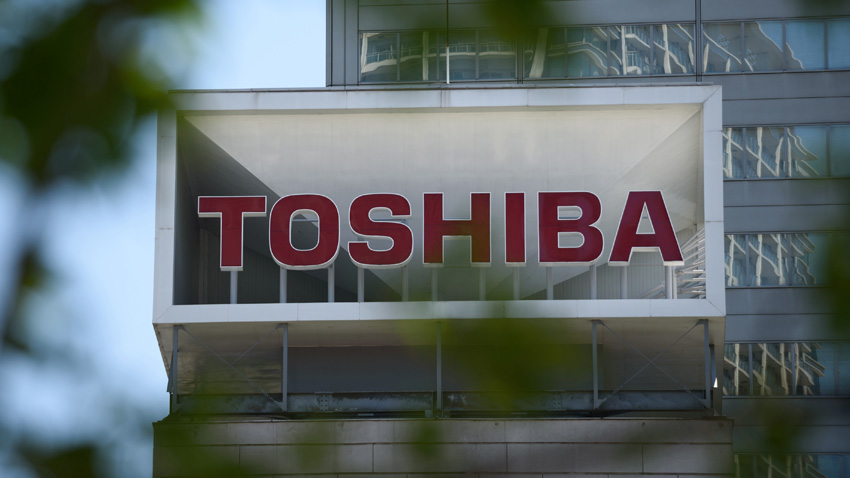 Toshiba announced this morning that it will likely post a record $5.4 billion loss for fiscal 2015 as an historically bad accounting scandal has exploded to encompass virtually all of the company. Toshiba will cut 7,800 jobs as a result, and is seeking to exit several businesses, including nuclear power, health care, and PCs.
While many—myself included—think of Toshiba primarily as a PC maker, it is in fact a multinational conglomerate of which PCs are only a part. The firm is also engaged in building products as diverse as air conditioners, health care, consumer electronics products, home appliances, lighting, medical equipment, and even nuclear power systems.
(Toshiba's business diversity isn't unusual. Sony, well-known for its consumer electronics business, also sells insurance and financial services.)
"Toshiba will implement a series of management measures under a 'Toshiba Revitalization Action Plan'," the firm announced Monday. "Toshiba hopes to regain the trust of shareholders, investors, and all stakeholders, and to achieve a strong corporate constitution."
Toshiba became embroiled in an accounting scandal back in July when it was found that the firm had been "systemically" overstating profits since the 2008 global financial crisis. The misreporting was directly attributed to Toshiba's corporate culture, where superiors routinely demanded that subordinates meet unrealistic targets. Unable to do so, numbers were simply made up, and all across the company. The behavior persisted across the tenure of three separate CEOs.
Ultimately, Toshiba was found to have overstated its profits from 2008 to 2014 by $1.9 billion, a record. But the scandal had bigger ramifications than just the money. In July, Toshiba CEO Hisao Tanaka resigned after he was found responsible for the most recent irregularities. A shake-up of the firm's management and board of directors followed.
Toshiba also quickly decided to shed some of its unprofitable or less profitable businesses in a bid to right the ship. But announcements about these changed just fueled further disruption. And the firm's stock price has been on a downward trend since July and is now at half of its 2015 high. Toshiba faces regulatory fines in Japan and the United States, and will likely face punishment elsewhere as well. Shareholders in Japan have sued Toshiba too, and seek damages.
So Toshiba is going to shed some of its employees, as well as some of its businesses.
The 7,800 in job cuts represents about 30 percent of Toshiba's total workforce, with the cuts coming mostly in consumer electronics and appliances, and in headquarter operations. And the job cuts could exceed 10,000 by early 2016, Toshiba says.
As for its PC business, Toshiba revealed this past fall that it has been talking with Fujitsu about combining their PC businesses and spinning them off as a separate company. VAIO, which was spun off from Sony a few years back, has announced that it is interesting in combining its PC business with those of Toshiba and Fujitsu as well. In the short term, Toshiba will recast its PC business to concentrate only on business sales.
Some of Toshiba's other businesses are in far worse shape, however. The firm already sold its money-losing semiconductor business to Sony, and it is looking to shed its nuclear power and health care units, both of which have been hit by major slowdowns. Toshiba's nuclear business, for example, has had a tough time drumming up new business since the 2011 Fukushima disaster.
Toshiba president Masashi Muromachi said Monday that the company would "focus on businesses that can generate profits" and would "consider withdrawals from unprofitable ones if a turnaround is difficult."