Surface Laptop 3 Review: Ordinary Can Be Okay Too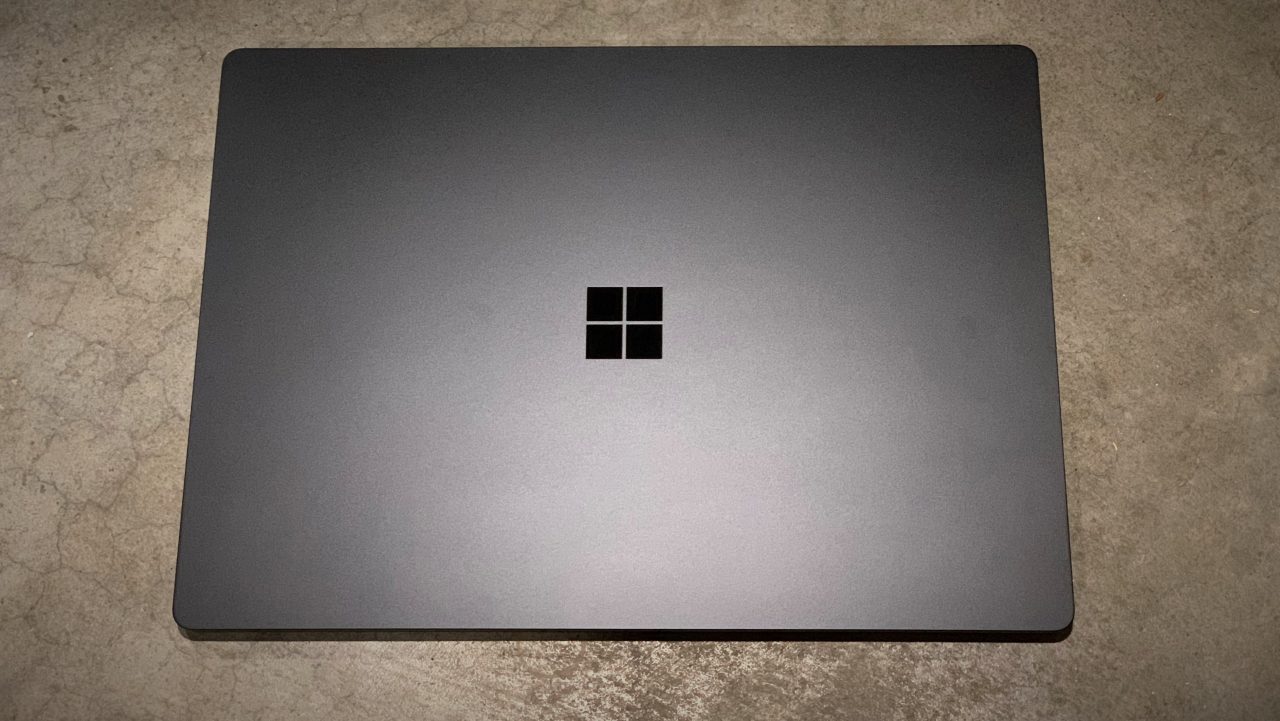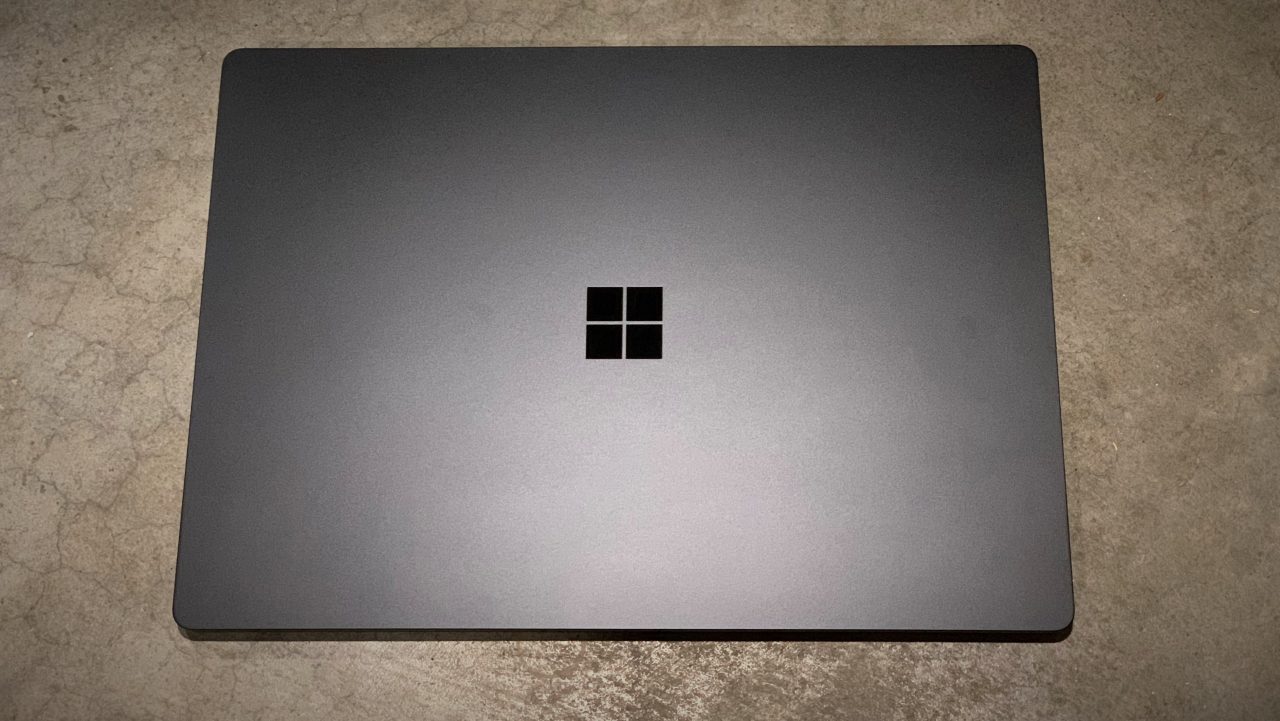 For the past two weeks, I have been living on a laptop but not just any laptop, it's Microsoft's first 15in Surface Laptop but more specifically, the first one that is using an AMD chip. This year, Microsoft diversified its lineup from Intel, having options with both Qualcomm and AMD added to the lineup but the first device to hit the market is AMD-powered Surface Laptop 3.
The short version of the review is that the build quality is excellent, the black color is striking, performance is not optimal, and battery life leaves room to be desired. But for daily tasks, browsing the web, and running the Office suite it's great, but don't expect to edit photos or videos.
There are two flavors of the Laptop 3, 13.5in and the 15in. I have the 15in that uses an AMD Ryzen 5 'Surface Edition' CPU with 16GB of RAM and is black but you can also get the laptop in Sandstone, Cobalt Blue, and Platinum. Depending on the color, some of them come with Alcantara on the keyboard deck, while others, like the black one that I have, it's all metal.
Seeing as this is the third-generation laptop, there are not too many surprises here. The larger screen size offers a good choice for those who have a Surface Book 2 but don't want the detachable display, and with both USB-A and C ports, the laptop makes it easier to bridge the USB transition period.
The hallmark of the Surface brand is the 3:2 aspect ratio and on the 15in Laptop 3, it does not disappoint. With a fast response time and accurate color reproduction, it's a joy to use for productivity applications and the aspect ratio really does make a 16:9 laptop feel outdated.
Last week, I typed around 66,000 words, according to Grammarly, all on the Laptop 3. And I can tell you that this keyboard will not present any issues. The trackpad has enough room for all of the gestures that Windows 10 supports and the keyboard has enough depth that you feel confident striking the keys.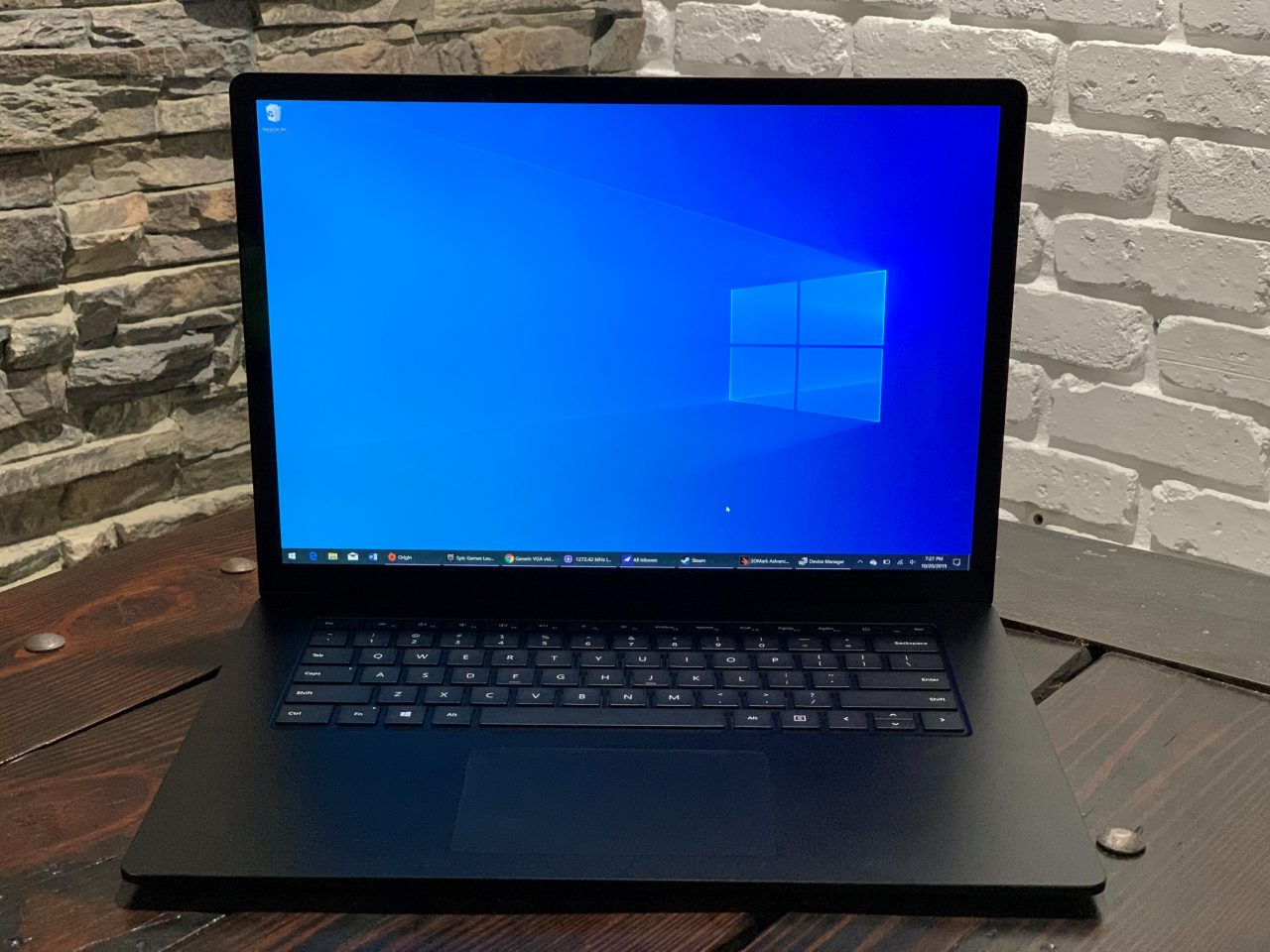 On your lap? No problem. On a desk? Not a problem. Back of a plane? It may be a bit tight if you are riding in the economy but if you opt for a little bit of extra legroom, you should be good to go.
Windows Hello continues to work well, the speakers and webcam won't give you any troubles but the biggest update here is that the device is significantly more serviceable.
While it's not as simple as upgrading or replacing parts in a desktop tower, Microsoft has made it easier to replace or remove the hard drive. For corporate customers, this means that when it comes time to retire the hardware, you can now pull out the hard drive if you have the right tools. It's not perfect but unlike previous versions of Microsoft's hardware, it's at least possible on the Laptop 3 without needing a crowbar.
This laptop is about as vanilla as it gets and that is perfectly fine. Microsoft needs a baseline product: if you want something more agile, you grab a Pro, more power, a Book, and for those that just want a laptop that doesn't practice yoga, a Laptop 3 is a solid choice but there are some downsides to this hardware.
Despite building an excellent vanilla laptop, it's the insides that are a letdown. Thankfully there is an easy fix, more on that later, but the AMD Ryzen 5 'Surface Edition' doesn't quite have the horsepower to make this thing my daily driver. And splurging an extra, at minimum, $400 for a Ryzen 7 with a beefier GPU, is really hard to justify.
For your basic applications, this machine is more than adequate. But at about $1700 for this configuration, the fact that it can't handle basic video and photo editing is a big letdown for having everything else that makes it perfect for video and photo editing.
And if you are looking for a basic productivity machine with a large display, then go for the entry-level $1200 version of this device that is more affordable but know that it's an Office 365 device, not a mobile workstation.
In a total of 4 rundowns, I average about 6.5-7 hrs of usage and that's barely meeting the acceptable grade here. Fortunately, there is fast charging and you can go from 0 to 80 percent in about an hour and at the price point of $1699 for this configuration, it's hard to fully recommend this configuration to anyone.
The reason being? For business customers, you can get the same, well-built, 15in laptop with a large display, great keyboard, and a fast-charging battery with an Intel chip. If I am the one spending the money, that's the version I would choose.