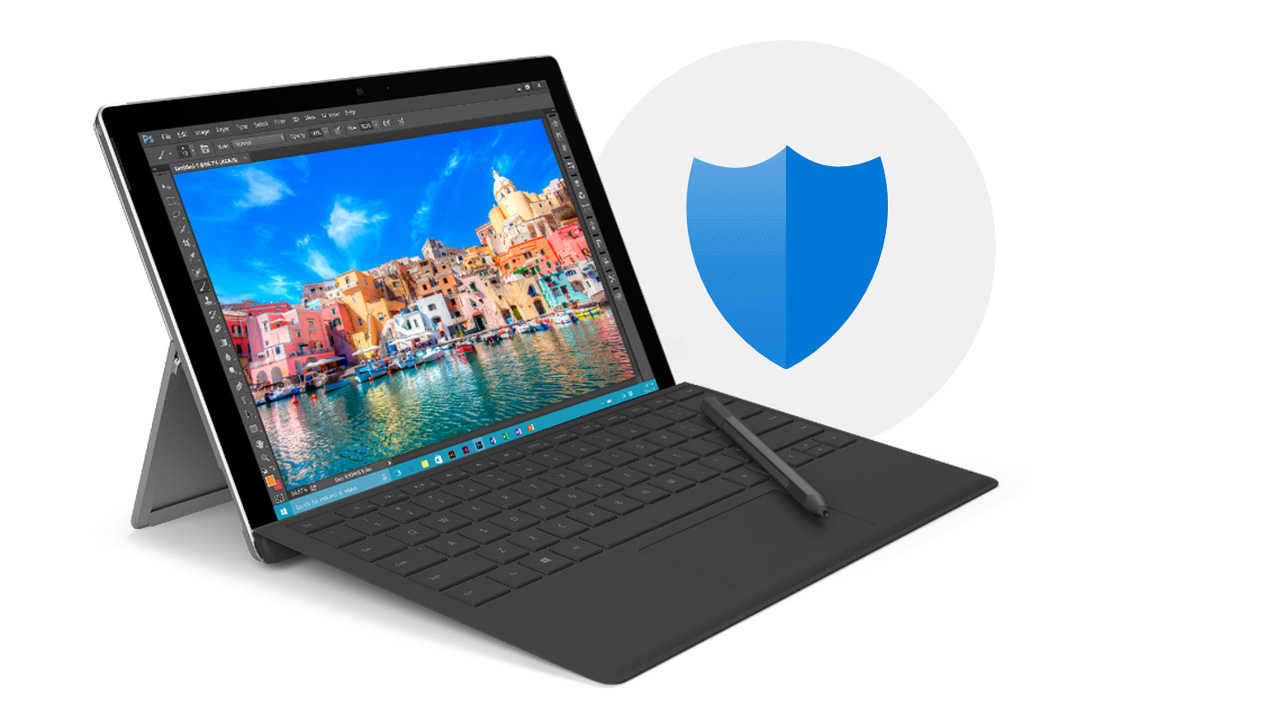 This week, Microsoft announced a new Surface Complete for Education warranty for schools and educational institutions. It's available starting today for K-12 and higher-education institutions in the U.S. and will be expanding to international markets on September 30.
"We've seen great demand for Surface in education, which has nearly doubled its presence in classrooms around the world," Surface Education Product Marketing Manager Jean Blatchford writes in a new post to the Windows Devices blog. "Bringing the power of Surface devices to the classroom also means creating flexible and robust warranty programs that help schools more easily manage and deploy Surface."
At a high level, the Surface Complete for Education warranty works a lot like the Complete for Enterprise offerings. It gives schools and educational institutions access to accidental damage protection, claims sharing, exclusive end-user device training tailored to education, and onboarding resources, Microsoft says. It's priced at $225 for Surface Pro 4 and $359 for Surface Book, though pricing will vary in other markets based on volume.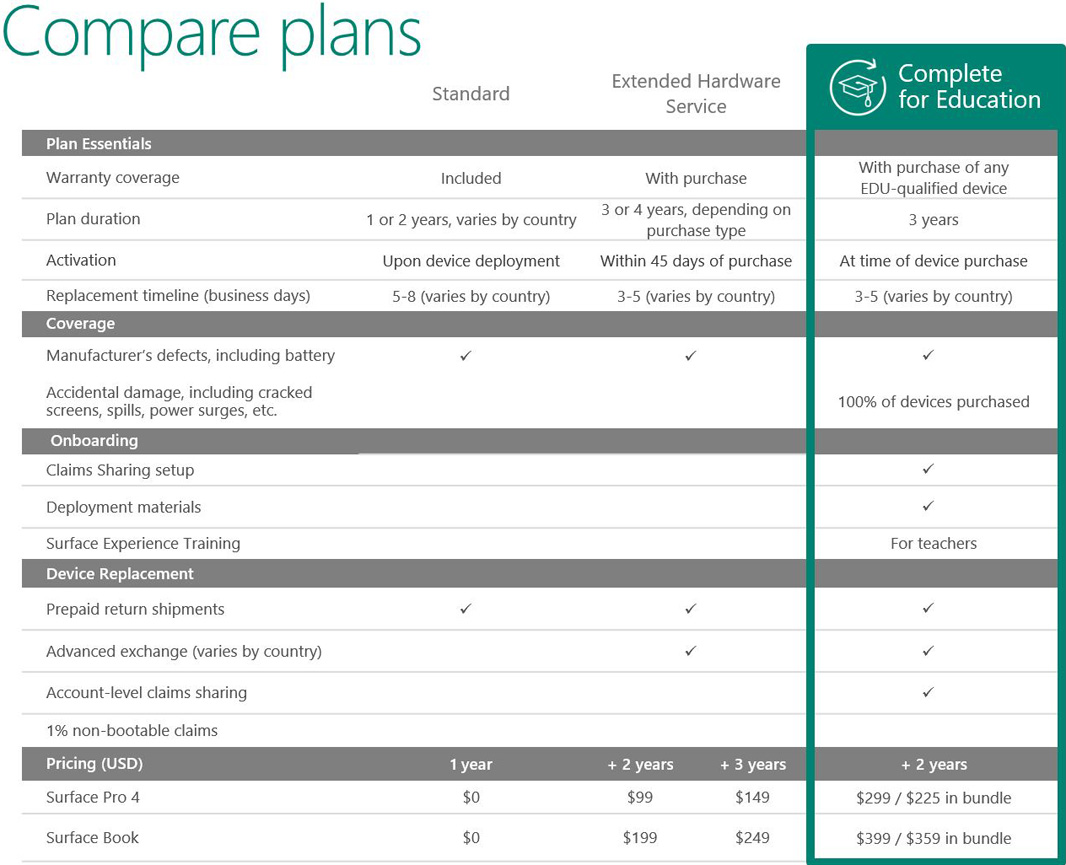 Key benefits include:
Claims sharing. School districts, departments, or classrooms can share accident damage claims. This means they're grouped together so that educational institutions can spend less time managing the claims and more time ensuring that Surface devices are available for use.
Onboarding Desk. An onboarding desk will help educational institutions get up and running smoothly, Microsoft says, with access to Smart Start resources that are customized for each institution. In addition to how-to content for Surface device and Windows 10, the onboarding desktop can also help with submitting claims and other issues.
Live training. Surface Complete for Education provides online or onsite live training so that institutions can develop Surface expertise.
You can learn more about the Surface Complete for Education warranty program from the Surface web site