While SharePoint may not be getting the same amount of attention as Teams, the old dog can certainly learn new tricks. We have seen big updates including home sites rolling out and how easy it is to build a multi-lingual site.
One of the features of SharePoint is the ability to share news and updates for your organization on an internal site. By using the News web part, you can quickly build a page to keep your users updated about what is happening in a modern and responsive design.
To build upon the news properties of SharePoint, rolling out later this month, SharePoint Auto-News Digest will be able to send automated emails to users covering the latest News posts that they have not yet read.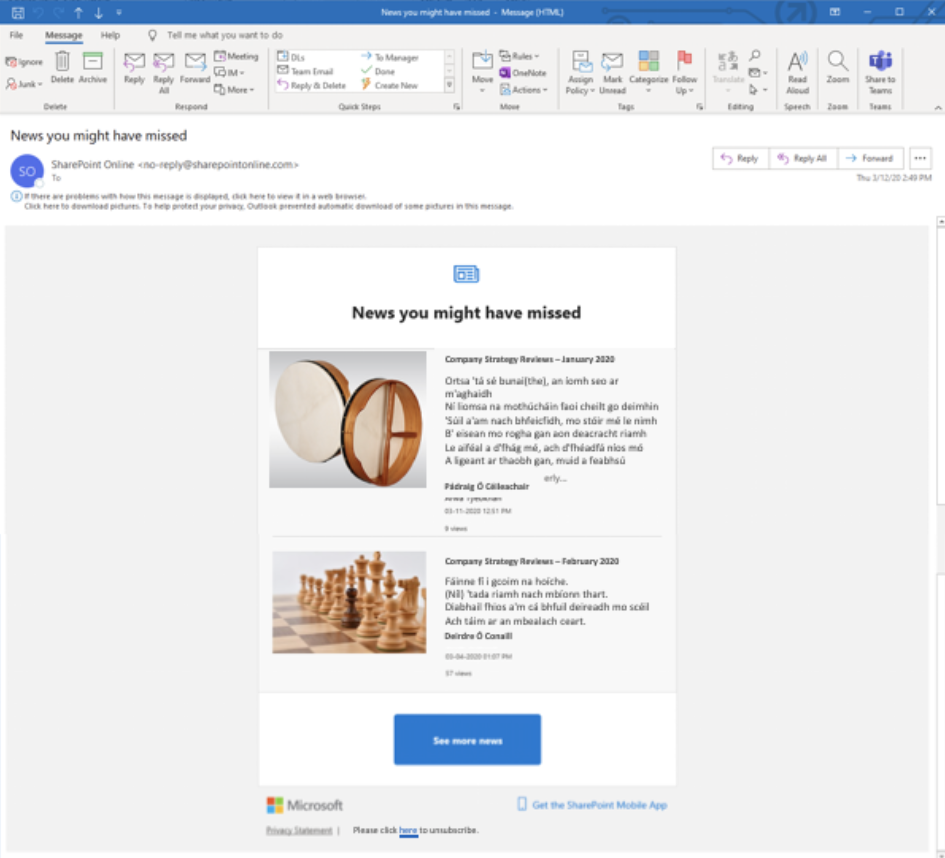 The idea is quite simple, not everyone is able to or wants to view the news updates on the specific SharePoint site and this email digest will bring it to their inbox. Like other types of email delivery services, users will be able to unsubscribe from the emails too.
The digest will only distribute published news posts and permissions will be respected so that users will only see updates that are applicable to their role.
In the announcement note, Microsoft does not say if this feature will be turned on by default. But, given the granular control that Office 365 typically provides, I would expect that you can turn this off completely for your org if you prefer not to fill inboxes with this content.
I'm not exactly sure when the first request was created for this feature, but it looks like it was not long after the news part went live. With rollout expected to be completed by early August, if you have been creating manual digests, this task is about to be streamlined.