Schedule Meetings the Easy Way by Using Microsoft FindTime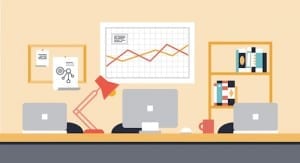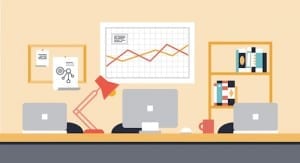 Scheduling meetings can be a time-consuming business, especially when it involves attendees who are external to your organization. In this Ask the Admin, I will show you an easier way to schedule meetings using an add-in for Office 365 called FindTime.
How often do you waste time trying to schedule meetings with a client or vendor? Sometimes, it can seem like the actual meeting takes less time than the back and forth trying to schedule it. Exchanges may end up something like this:
"Can we meet sometime this week? Thursday would be good for me, in the afternoon, perhaps?"
"Thursday is out. I have a prior engagement. What about Friday?"
"Friday works. What about in the afternoon, around 3?"
"I can make it in the afternoon but only after 4."
"Okay, would 4:30 suit?"
"Yes, that would be excellent. See you then."
That exchange would be one of the faster examples. Multiply that by several people with conflicting schedules and you have an email tag headache on your hands. Microsoft FindTime makes the process easier by allowing the meeting organizer to propose a series of options that attendees can vote on.
You can access FindTime from Outlook within Office 365. It is also available from within the Outlook app. Let's look at how FindTime works from within Office 365.
Open Calendar in Office 365 and create a new calendar event.
Set the preferred time for the meeting, add attendees, and set the time zone as you would for any other meeting.
Click Find a time in the meeting window.
In the Find a time window, FindTime will show you the times that will likely work for you and your invitees based on their free/busy data. You can also manually choose additional potential times.
When you are done, click Send at the top of the Find a time.
Your invitees will receive a message informing them that you have invited them to a meeting. Invitees do not need to have Outlook or FindTime installed to accept the invitation. Invitees click on a link in the message they receive from the organizer. They can choose which time suits them most.
If everyone agrees on a time, the meeting will be automatically finalized by FindTime. You will receive a message that says the meeting has been finalized. If a time is not agreed on by participants, the organizer can click on the meeting in Office 365 Calendar. From there, click View poll to see the responses and finalize the meeting time. Optionally, the organizer can click Edit poll in the Finalise invitation window to add additional time options to the poll.
Meetings can also be scheduled by using FindTime from email messages in Office 365. All you need to do is compose a new email message and click the small FindTime icon on the bottom right of the message window. Once you have selected the meeting times in the FindTime panel on the right, a meeting invite is inserted into the email.
FindTime encrypts all the email addresses and personal information that is stored on the FindTime server. FindTime also encrypts the subject, attendees list, and body of the email. As an add-on for Office 365, FindTime is also available in Outlook 2016 and the Windows 10 Calendar app.
In this article, I showed you how to use Microsoft FindTime to schedule meetings more efficiently.
Related Article: