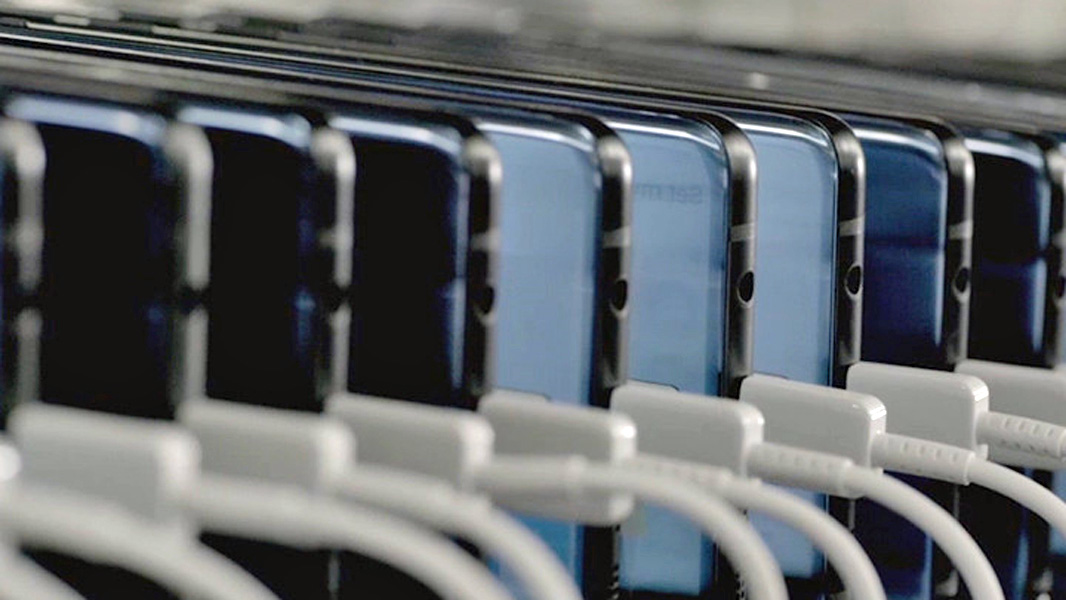 In a press conference on Monday, Samsung finally explained its Galaxy Note 7 disaster. As expected, the underlying cause was the battery design.
Less expected, however, was news that a variety of different issues conspired to trigger similar disastrous results across different battery designs from two separate manufacturers.
"The lessons of this incident are deeply reflected in our culture and process," Koh told reporters at a press briefing. "Samsung Electronics will be working hard to regain consumer trust."
Samsung launched its Galaxy Note 7 phablet in August 2016 after a rushed schedule in order to beat Apple's iPhone 7 to market. The device received overwhelmingly positive reviews and quickly became a best-seller for the company, offering features like iris-recognition sign-in, expandable storage, and IP68 water resistance.
But the problems mounted quickly, with customers reporting that the handsets were catching on fire. Samsung tried to quietly address the issues by replacing phones without question, but by late August, the firm was forced to suspend shipments to certain markets. On September 2, Samsung suspended Galaxy Note 7 sales worldwide so it could exchange all of the devices it had already sold.
By that point, less than 30 days into the device's lifetime, it was clear the battery was at fault. So Samsung's fix was to switch battery manufacturers and issue a software fix. But because of the fire hazard, the U.S. Federal Aviation Administration (FAA)—and, later, other similar regulatory bodies around the world—recommended that passengers should not turn on Note 7s while flying.
On September 12, the U.S. Consumer Product Safety Commission officially recalled the Note 7, recommending that consumers obtain versions with the new battery. But then the inexplicable happened: Note 7 handsets with the alternative battery started catching fire as well. By October, there were multiple instances of near disaster involving cars and even airplanes. And finally, U.S. wireless carriers took the unusual step of halting sales of the device. Samsung halted production and, on October 14, the FAA formally banned the Note 7 from flights. Samsung had sold over 3 million units by that point.
Back in August, Samsung had cited "battery cell issues" with one of the two battery types that it used in the handsets. But with devices based on the other battery also catching fire, it was clear there were other problems. Samsung has been investigating these issues ever since.
Now, the firm says a combination of problems caused the reliability issues. All of them are battery-related, and, Samsung says, were triggered by an almost maniacal need to innovate—Samsung is often correctly derided as a copier of others, or as they would put it, a "fast follower"—and not just beat iPhone 7 to market, but produce the better device.
The design of the initial Note 7 battery squished and twisted electrodes inside the battery, and this deformation could get worse with usage, triggering a fire as the electrodes deflected.
The second battery didn't have this electrode issue. But a second manufacturing defect, by which Samsung designed the batteries with a thinner-than-usual separation between those batteries, could also lead to fires as that separation became broken over time.
Put simply, both battery designs were broken. And different defects in each led to the same result: Catastrophic failures often involving a fire.
Looking ahead, Samsung says it will prevent this kind of issue by introducing a new 8-point battery safety check that will be overseen by an outside Battery Advisory group. And it said it will not announce its next phablet, the Samsung Galaxy Note 8, at Mobile World Congress next month. (Note devices are usually announced later in the year anyway, but many had speculated about a MWC launch for the Note 8 because the Note 7 was taken out of market.)
Will consumers trust Samsung with future devices like the Galaxy S8—which is expected at MWC, the normal schedule—or the Note 8? We'll have to wait and see what happens. But then that's my advice for any budding Samsung customer when it comes to the next few handsets. Maybe you should just wait and see what happens.