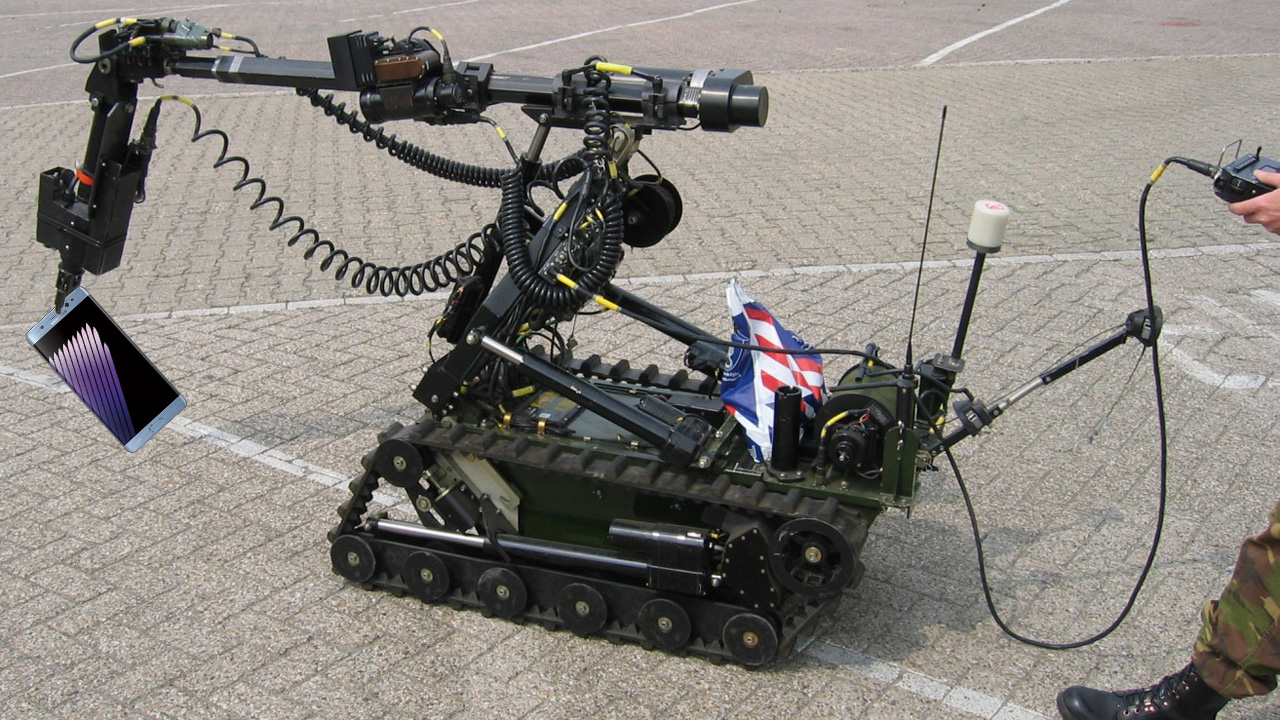 Because Kaby Lake is a lie, this edition of Short Takes focuses on another forced Windows 10 upgrade, smartphone sales to slow further this year, an apology for Apple's actual tax rate, Samsung recalls the Galaxy Note 7, Google kills a modular phone project, and much more.
The dark side of Intel "Kaby Lake": Forced Windows 10 usage
While Intel's new Kaby Lake CPUs were wedged into its product lineup unceremoniously to fix issues with the previous-generation Skylake chips, there's another big story that many are missing: Microsoft only supports Windows 10 on Kaby Lake and future Intel (and AMD) CPUs. And that means that you will not be able to buy or downgrade to Windows 7/8.1 on new PCs based on these chips, as you can with Skylake and previous Intel (and AMD) chips. "Future silicon platforms including Intel's upcoming 7th generation Intel Core (Kaby Lake) processor family will only be supported on Windows 10," a Microsoft statement confirms. "And all future silicon releases will require the latest release of Windows 10." So I hope you like Windows 10. As that's your only choice going forward.
"Microsoft Browsers Had High Ad Fraud Rate, Study Claims"
I think we can all agree that IE is a fraud.
IDC: Smartphone sales to slow even further this year than expected
Though to be fair, there isn't a market prediction that IDC hasn't muffed yet. Anyway, IDC has revised its previously gloomy predictions about smartphone sales in 2016 and now says that growth will slow to just 1.6 percent, with hardware makers shipping 1.46 billion units. So yes, that's still "growth," but it's a far cry from the 10.6 percent growth the industry experienced a year earlier, and is just half of IDC's previous growth prediction. Anyway, Android will retain its icy grip on the smartphone market in 2016, edging up 6.7 percentage points to over 85 percent market share. And Apple continues its free-fall, dropping 12 percent to under 14 percent share. Windows phone, you ask? You're not serious, are you? Really? No. We're not going there.
"Windows 10 Enterprise now available on subscription from Microsoft's cloud partners"
Honestly, when it comes to subscriptions, I'm more interested in "Narcos" season 2 on Netflix.
An apology for misreporting Apple's tax rate in Ireland
Earlier this week, I slandered that most innocent of companies, Apple, in EU Orders Ireland to Recover $14.5 Billion in Unpaid Taxes From Apple, when I (mis)reported that Apple paid an effective tax rate in Ireland of just 1 percent. That is obviously ludicrous, and I apologize for making such an egregious error. So in the interests of fair reporting, and with all due respect to Apple, which Tim Cooks says absolutely pays its fair share of taxes, allow me to set the record straight. Apple actually paid a tax rate of 0.005 percent in Ireland. Yeah. Point zero-zero-five percent. Really.
"Apple CEO Tim Cook Paid A 52% Tax Rate On His $135 Million Payday"
That almost makes the Apple tax thing OK, I guess.
Samsung recalls the Galaxy Note 7
When you release a new flagship smartphone, the words you're looking to see in reviews are "Apple-like" and "delightful" not "explodes" and "burns." And that explains why Samsung is recalling its new Galaxy Note 7, because those latter two words literally do apply in this case. Samsung has halted shipments of its latest flagship, the Galaxy Note 7, and is recalling every unit it already sold, to fix a problem that can cause the batteries inside the devices to catch fire and explode. Good stuff, Samsung. Who made the batteries in the Galaxy Note 7? Takata?
"You probably don't need a $3200 gold-plated Walkman"
Right. It's 2016. I don't need any kind of Walkman.
Google kills modular phone project
And speaking of Android phones that don't work properly, Google has axed an internal project called Ara that aimed to build a radical modular phone system. Radical as in you could literally swap out anycomponent: The CPU, the RAM, the camera, whatever. As it turns out—and, really, this was no surprise to me, at least—such a design leads to a phone that looks like a bunch of Legos stuck together. And that's a non-starter in a world in which many Apple devices are so thin you can't even see them when they're turned sideways.
"Why Microsoft Surface Book 2 Wins Over MacBook Pro 2016."
Yes. Please do explain how two products that don't even exist compare to each other.
Google to replace Nexus brand with Pixel
There have been various reports over the past year that Google would actually build its own phones instead of licensing designs from other hardware makers and selling them as Nexus devices. Turns out these reports were only half right. Instead, Google is dropping the Nexus brand and will now license designs from other hardware makers and sell them as Pixel-branded devices. Why, you ask? It's a great question, since neither brand—Nexus or Pixel—exactly resonates with consumers. The only way to make one of these things successful would be for Apple to rename its next phone the iPhone Pixel. All Google is doing is spinning its wheels.
"Apple's iPhone 7 announcement: what to expect"
Something that should have been branded as the iPhone 6 SE.
IDC: Tablet market will "rebound" in 2018
Back to our ever-accurate buddies from IDC, which is also claiming this week that the tablet market with "rebound" in 2018 after several years in the dumps. Before that happens, however, the tablet market will suffer its worst-ever year in 2016 with a 11.5 percent drop in unit sales. But here's the most amazing—and, frankly, hilarious—part of the story: Both Android and iPad will experience slight market share declines this year, and going forward. But Windows will jump 11.3 percentage points this year to 8.6 percent of the market—compared to 66 for Android and 22 percent for iPad—and then will control 19 percent of the market by 2020. Anyone who remembers IDC's predictions about Windows phone overtaking iPhone by 2017 will understand why I'm not as bullish on this one. But there you go.
"Microsoft is cleaning up the Windows Store once again, removing low quality apps"
Well. That's going to be a rather empty store then, isn't it?