Paul Thurrott's Short Takes: September 15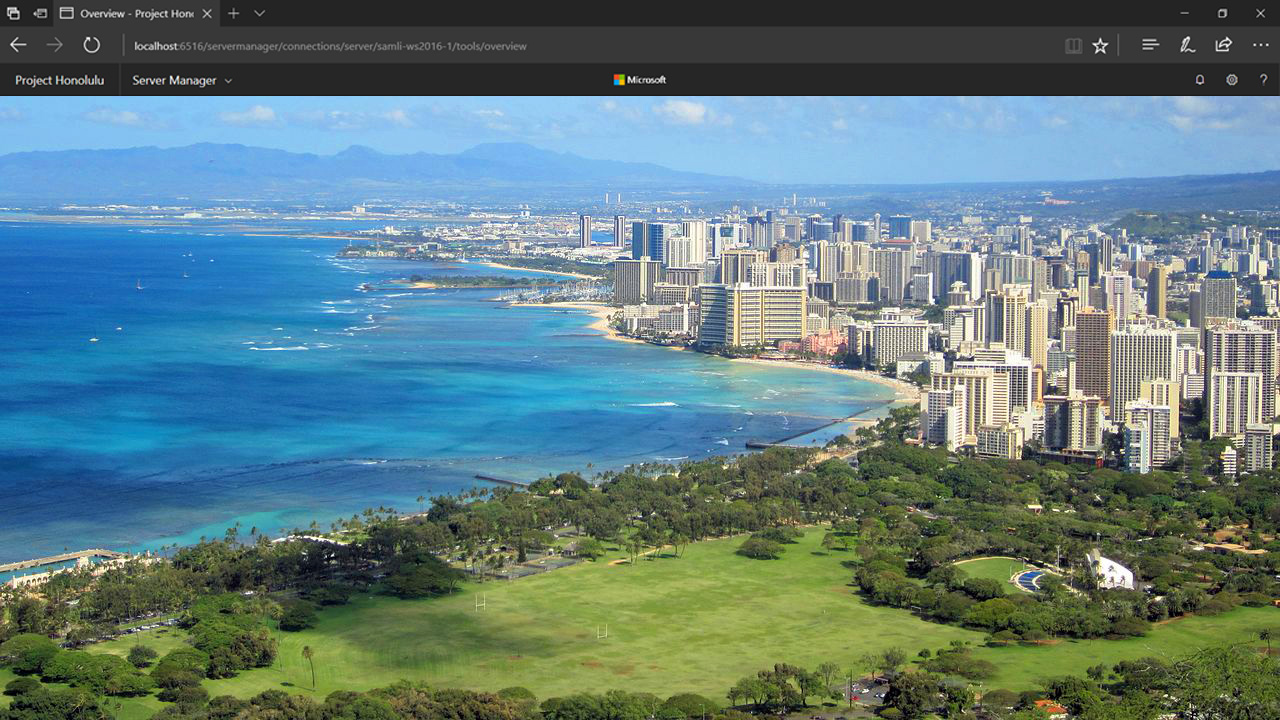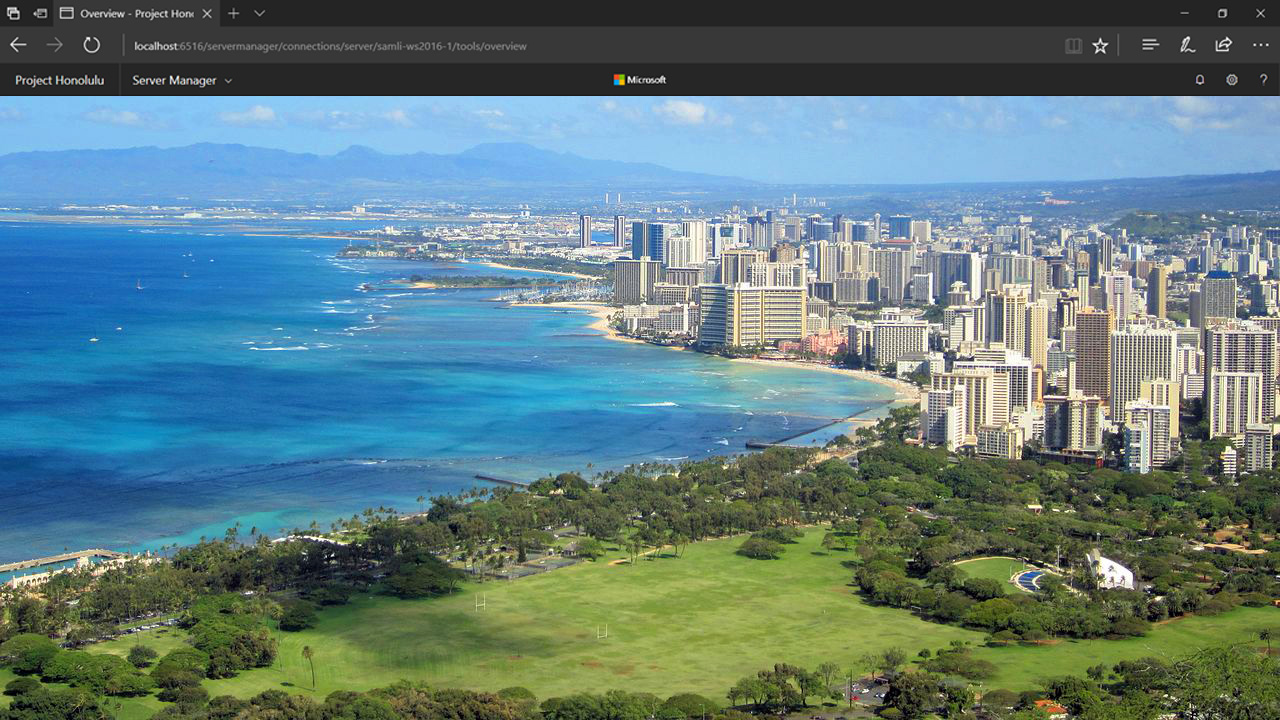 Because it's ides of September, this edition of Short Takes looks at Project Honolulu, new Surface rumors, Azure confidential computing, supposedly high Microsoft Edge usage, and much, much more.
Looks like we're getting more Surface devices in October
Microsoft confirmed this past week that Surface executives will attend a London tech event in October, fueling speculation that it could be announcing a new device there. That could be, as the firm often announces new hardware at non-Surface events. But I'm hearing that a second Surface event, in New York, may also be in the cards for October. So that means that Microsoft might actually announce two new Surface devices next month. The first will almost certainly be a long-overdue Surface Book 2. But what might the second be? A standalone Surface display lifted from its Surface Studio? A minor Surface Studio revision? A new mobile device (code-named Andromeda)? Maybe. But how about Microsoft's first ARM-based Surface device? If it's that, I bet it's a Surface Laptop. We'll see.
"Doritos and Mountain Dew give fans a chance to win Xbox One X consoles"
In case you were wondering about the difference between e-sports and real sports: E-sports is the one where you can eat Doritos and Mountain Dew while playing.
Azure confidential computing: It's like a privacy shield for your data
Microsoft this week announced something called Azure confidential computing that will secure your cloud-based data from hackers—and, many think, governments—by using more powerful encryption. "Data can be processed in the cloud with the assurance that it is always under customer control," Microsoft's Mark Russinovich explains. "Data [in] Azure is safe from malicious hackers; malware that exploits bugs in the operating system, application, or hypervisor; and third parties accessing it without their consent." It's that last bit that is raising eyebrows. Aside from governments, what non-hacker "third parties" are trying to access your data in the cloud? Right.
"Microsoft: It Is Not Too Late"
Great headline. Too late for … what?
Microsoft claims that there are 330 million active Edge users
And I have this bridge in Brooklyn I'd like to show you as well. With absolutely no basis in reality, Microsoft claimed this week during a webinar for developers that 330 million of the 500 million Windows 10 users were "actively" using Microsoft Edge. A year ago, that figure was 150 million, so the firm is claiming to have more than doubled Edge usage in one year. And to that I will just say…. Bulls#$t. You can't find a single web metric firm that will tell you anything other than Edge usage is in the low single digits. So using Microsoft's number and, say, NetApplication's (which gives Edge about 5 percent usage share), this would mean that there are 6.6 billion people browsing the web on PCs. Which is interesting, since there are about 1 billion people using PCs in total. So one company's number is off. Hint: It's Microsoft.
"Microsoft Confirms that Ignite 2017 Will Proceed as Scheduled in Orlando"
Sorry, everyone. We're still doing it in Florida.
Microsoft announces a new server admin interface
And this is not your father's MMC console. Microsoft this week announced that it will be switching to a new browser-based GUI server admin console called "Project Honolulu" in the coming months. Those on Windows Server 2016 version 1709 will be able to access a preview starting at Ignite in about 10 days, and it will be rolled out more broadly, and apparently to other versions of Windows Server, in the future. "Modernizing the graphical management platform reduces the friction of creating modernized admin tools," Microsoft explains. Sounds good to me.
"Android Wear: 20+ watches for fall"
I think you mean "Android Wear: 20+ watches for fail.
EU has found a new way to punish U.S. tech firms
Regulators in the European Union claim that they are not unfairly targeting U.S.-based tech giants, and are instead thinking only of fair competition and consumer protection. However, I view their policies as nothing more than your basic xenophobia. And it's astonishing to me that they just keep doing it. Case in point: The European Commission is proposing new legal options that will cause U.S.-based tech giants—sorry, "multinationals"—pay much higher taxes in those locales. The idea here is to avoid the "Double Irish"-type tax benefits that many companies now enjoy in the EU. Which are made possible, by the way, by the byzantine laws of that place. Or, put more simply, the idea is to screw U.S. tech giant as much as possible. Because they're not from the EU.
"iPhone X launch mania: How I survived my first Apple event"
I assume FEMA resources were diverted from Florida for the princess.
Report claims that Google parent is in discussions to invest $1 billion in Lyft
Bloomberg is reporting that Google parent Alphabet has found a solution to worsening relations with the walking PR gaffe that is Uber: It may invest $1 billion in Uber's chief competitor, Lyft. Alphabet is already an Uber shareholder, the publication notes, but its relationship with that firm has "deteriorated" in the wake of several Uber scandals. I'm trying to remember the last time an up and coming tech firm imploded this quickly and this publicly. And I'm coming up short.
"Microsoft promises a fix an ongoing Windows 10 game-stuttering problem"
"Buy an Xbox."