Paul Thurrott's Short Takes: September 14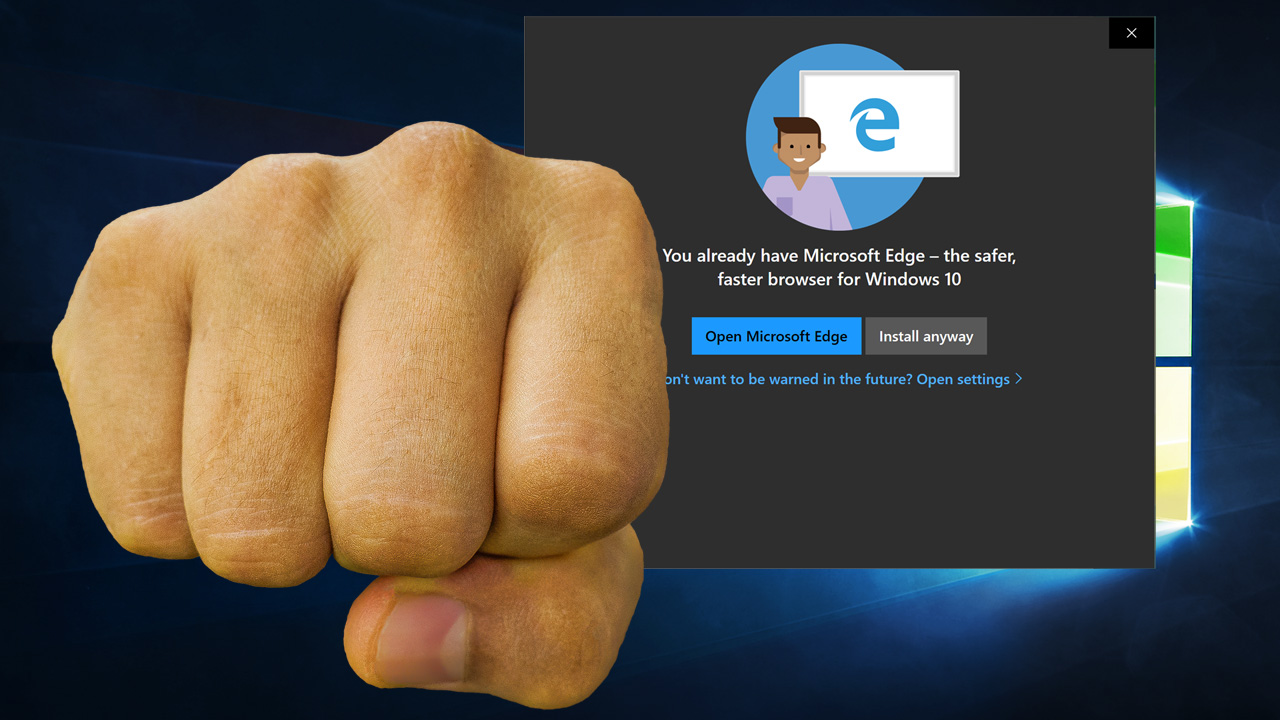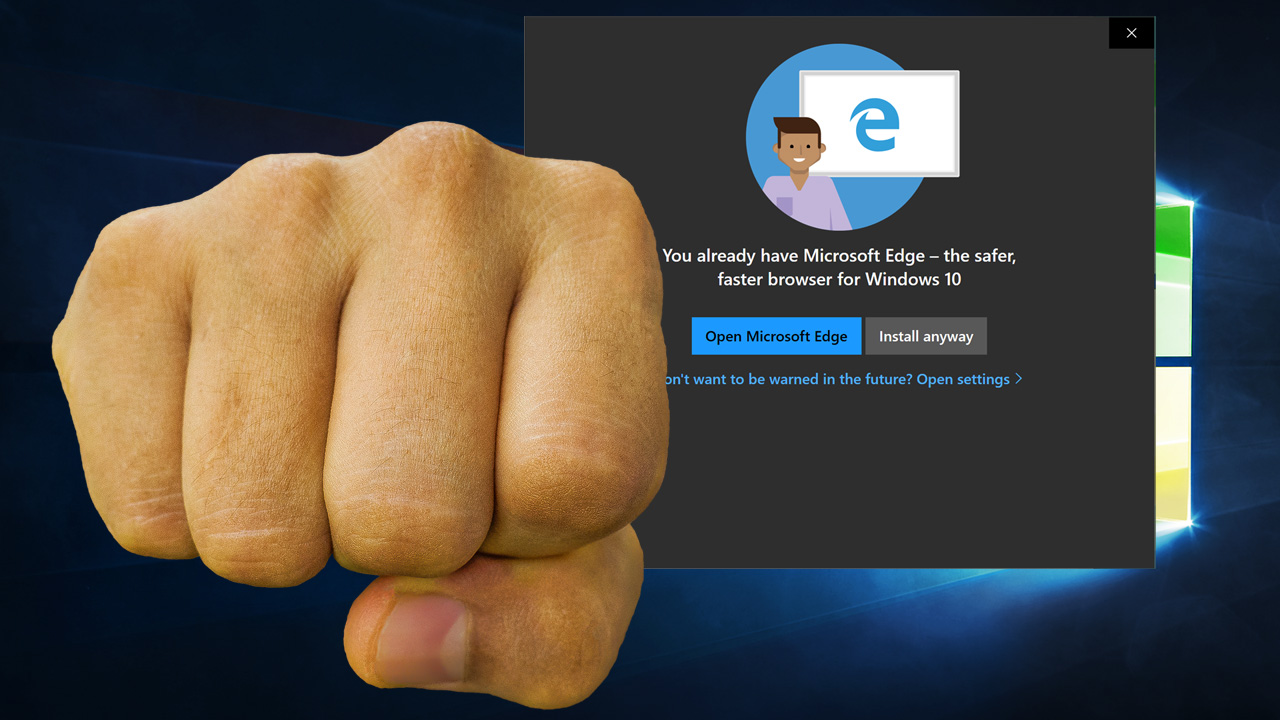 Because Microsoft can't stop punching Windows 10 in the face, this edition of Short Takes looks at a foolish new ad in Windows 10, Microsoft v. Salesforce, an October Microsoft event, Apple's new iPhones, and much, much more.
Oh, Microsoft
Microsoft opened a new front in its manic bid to piss off as many Windows 10 users as possible this week: The nearly-complete Windows 10 version 1809, which as its version number does not suggest, is set for an October release, contains yet another pop-up advertisement for Microsoft Edge. But this time, the ad appears when you use the browser to download a web browser you actually want to use, like Chrome or Firefox. While most Windows 10 users are probably getting pretty numb to the incessant ads in this product, I find it reprehensible. And I'm tired of Microsoft disrespecting this product and the people who use it. Microsoft, end the madness.
"Microsoft is inviting Windows Insiders to its October 2 Surface event"
Two things. No, it isn't (they are going to a different event). And I kind of wish this were true, as I have a few words for the people shaping this product right now.
Could Microsoft overtake Salesforce?
Citing the "growing momentum for Dynamics 365 software applications," a glowing CBS Marketwatch report suggests that Microsoft is poised to overtake Salesforce in the lucrative CRM market. "As the integration between Dynamics 365 and Microsoft's ecosystem of collaboration and productivity solutions grows, I expect to see a natural migration among companies that see value in unifying their Microsoft-centric ecosystem," the report notes. "That Salesforce hasn't exactly pulled ahead of Microsoft in new areas like artificial intelligence and blockchain suggests there may not be any new reasons for customers to favor Salesforce over Microsoft." Fair. But hey, it only took 17 years (so far): Microsoft purchased Great Plains and started its CRM push in 2001.
"Microsoft Office is more dangerous than you think: Docs deliver 45% of all malware"
For starters, I don't think that Office is dangerous.
Microsoft acquires drag-and-drop AI solution maker
There are various ways to mark the passage of time in personal computing. Here's my favorite way: Identify a technology that is so popular and buzz-worthy that just mentioning that word in a business plan will assure you can be acquired for approximately 10,000 times your actual worth. And then append the word era. to the end of it. Today, for example, we are in the AI era. And the reason we know this is that any tech company—from startups to behemoths like Apple, Google, and Microsoft—can't complete a sentence without mentioning AI (or AI-adjacent terms like machine learning). And on that note, Microsoft this week announced that it a company called Lobe that makes a single product that was never publicly released that "build custom deep learning models using drag-and-drop." Because of course it is.
"Microsoft is rolling out a rural broadband plan — but the Iowa counties that benefit aren't rural"
They must have put the Skype team on this.
Microsoft is Fall'n and it can't get up
Microsoft this week announced a Fall event that will include both new Surface products—but not new form factors—and a peek at Windows 10 version 1809. Set for early October, this event will likely feature updates to the Surface Laptop and Surface Pro, both of which are still utilizing semi-ancient dual-core Intel chipsets in an era in which the rest of the competition has moved on to more modern quad-core chips. Beyond that, it's anyone's guess. But just don't expect a Surface Phone, Andromeda, or other mythical and most imaginary device. Those ain't happening, folks.
"A kinder, gentler Microsoft is replacing feedback with 'perspectives'"
Yes, I'm slowly shaking my head too.
Apple announced something
You probably missed it, but Apple, that little mom and pop consumer electronics shop, released a few minor but notable product upgrades this week. No, seriously. They were minor upgrades, part of what Apple calls an "S" year. The iPhone XS, XS Max, and XR are refinements to last year's iPhone X, and carry a $750 to $1500 price tag depending on the model. And the Apple Watch Series 4 is, wait for it, a refinement of last year's Apple Watch Series 3. No matter, the press was exuberant, and eager customers woke up at 3 am on the East Coast last night to preorder the shiny new baubles, each of which is $50 to $100 more expensive than the products they replace. Oh, humanity. I weep for you.
"Apple responds to criticism of higher UK iPhone prices"
Call it the Brexit tax. Cheerio!
U.S. has some uncomfortable questions for Google regarding China
In the wake of news that Google is plotting a major return to the censor-laden and government-run Chinese Internet market, the search giant is finding itself in an uncomfortable and unexpected situation: Normally useless U.S. lawmakers are actually starting to ask reasonable questions. This week, a bipartisan group of 16 U.S. lawmakers asked Google if it planned to comply with China's Internet censorship and surveillance policies. That over 1,000 Google employees, including some long-tenured veterans, have left the firm in recent weeks because of this plan is, of course, not good news either. As Microsoft is so fond of pointing out, you have to abide by the rule of law in whatever country you do business. So let me answer the question for Google. "Senator, it's like riding a bike. Of course we will censor the Internet and help the Chinese government surveil its own citizens. It's just good business."
"New Apple watch could take bite [sic] out of Swiss market"
When Apple starts making chocolate, the Swiss are really screwed.