Paul Thurrott's Short Takes: October 9, 2015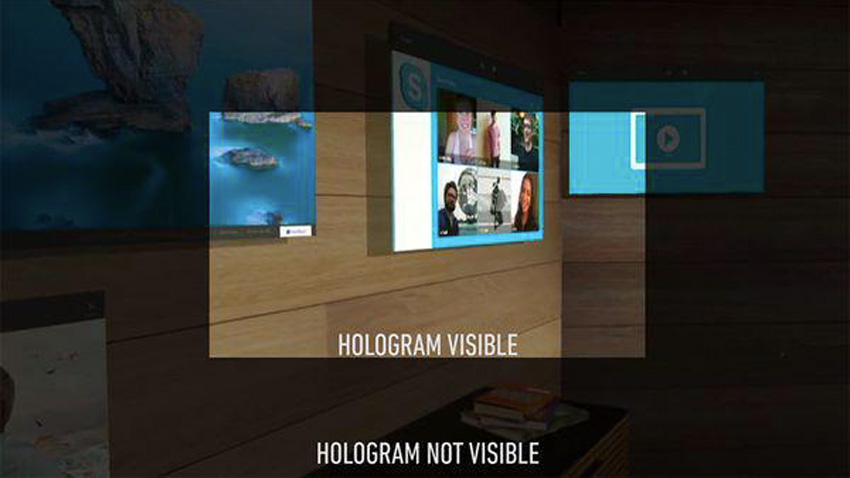 Because I'm so tired my eyes hurt, this week's other news includes a potential legal aid to Microsoft's email court case, PC sales hit another tough quarter with even Mac sales slowing, others are finally waking up to Microsoft's HoloLens deceptions, Dell may buy EMC, Elon Musk takes on Apple car, and mobile search finally overtakes PC search.
Microsoft cites recent ruling to bolster its email court case
Microsoft has seized on a recent European Court ruling that the Safe Harbor agreement that governs personal data transfers between Europe and the U.S. is invalid, stating that it bolsters a related legal battle it's fighting here in the U.S. You may recall that the Department of Justice (DOJ) has tried to compel Microsoft to release personal data that is stored in an Ireland-based data center and that Microsoft has fought this request, noting that the DOJ has no jurisdiction over internationally-stored data. "This [Safe Harbor] opinion could subject U.S. companies to charges of violating European law any time they transfer personal data to the U.S., especially when U.S. law-enforcement agencies instigate the transfer," Microsoft counsel E. Joshua Rosenkranz wrote in a filing to the U.S. Court of Appeals for the Second Circuit, which is overseeing the email case. Interesting.
"Could Rogue Software Engineers Be Behind VW Emissions Cheating?"
Software doesn't hurt people. Software developers hurt people.
PC sales fell over 9 percent in Q3 2015
Based on data from IDC and Gartner, PC sales fell 9.35 percent in Q3 2015 to 72.35 million units. Lenovo is again the biggest PC maker in the world, with about 21 percent of the market, edging out number two HP, which sold about 19 percent of all PCs worldwide. But HP was number one in the US, ahead of Dell, Apple and Lenovo. Windows 10's impact on the market will of course be a subject of much debate going forward—the new system was introduced in the quarter, but truly new PCs aren't shipping until late October/early November—but it's pretty clear that 2015 will be a wash regardless. "We remain optimistic about future shipments," IDC's Jay Chou says. Based on the new PC designs I'm seeing, I remain optimistic as well.
"Is the Chromebook Pixel worth buying?"
No.
Mac sales slow to smallest growth in over two years
And it looks like it's not just the PC that's stuck in a rut: Sales of Apple's beloved Mac, which hasn't hit double-digit market share since the mid-1990's, have slowed dramatically as well. Sales growth of Macs slowed to just 2.4 percent in Q3 2015. Or as the fanboys at Apple Insider put it, "Mac gains marketshare in third quarter amid continued PC market slide." I guess it's all in how you look at it. But either way, Mac represents just over 7 percent of all PC sales worldwide. Which explains why Apple is working quickly to replace the Mac with the iPad Pro.
"Kantar: Windows Phone market share rises in several countries"
Put another way, Windows Phone market share falls in most countries.
Others are finally starting to call Microsoft on its BS HoloLens demos
I've been a vocal critic of Microsoft's HoloLens demos, which seem exciting to anyone who has never used a HoloLens. The issue? The field of view is extremely constrained, and is best described as akin to looking through the mail slot in the door, and nothing like the crazy-immersive experiences Microsoft shows on stage. Well, finally others are catching on. Echoing my complaints, Mashable called this week's HoloLens demo at the Microsoft Devices event "smoke and mirrors." AndNewsweek reports that many developers have in fact complained about "the narrow field of view." "HoloLens provides a small square in the middle visible for holograms," the publication notes, correctly. Because after all, in order to notice this issue, all you need to do is open your eyes.
"Everyone is copying Microsoft's Surface"
Tim Cook's comment about combining a "toaster and a refrigerator" is about a million times dumber than Steve Ballmer's oft-misquoted prediction about the iPhone. Which, by the way, was correct given how Apple was originally selling it.
Dell in talks to acquire EMC
Which, I have to say, actually would make some sense. Dell, still one of the world's biggest makers of PCs, is reportedly in talks to buy storage giant EMC, which also owns most of VMware. The deal could be worth upwards of $50 billion, based on the values of EMC and its 80 percent stake in VMWare, and would create a very interesting enterprise firm with many complementary parts. And of course EMC had discussed a merger with HP previously, so this would be a nice affront to Dell's biggest rival.
"Microsoft has almost twice as many data experts as Facebook"
I would be shocked if Microsoft didn't have about one thousand times as many data experts as Facebook, frankly.
Musk: Apple's car project is a Tesla graveyard
Industry darling Elon Musk is apparently feeling the heat from a potential (read: obvious) Apple threat to his beloved Tesla. And he's lashing out like a kid on the playground, claiming that only the dregs of Tesla would ever end up at Apple. "[Apple] have hired people we've fired," he said this week in an interview. "We always jokingly call Apple the 'Tesla graveyard.' If you don't make it at Tesla, you go work at Apple. I'm not kidding." And when asked whether he wasn't taking Apple's car project seriously enough he replied—and, seriously, I love this answer, "Did you ever take a look at the Apple Watch?" LOL. Good stuff.
"Apple Pay to expand to Starbucks"
Irony alert: You've been able to pay at Starbucks with Microsoft Band since October 2014.
Mobile search finally overtakes desktop search
Google announced this week that Internet search on mobile devices surpassed PC-based searches for the first time ever in the previous quarter. "Search as we think about it is fundamentally how you will interact with computing," Google's Amit Singhal said, which is obvious since Google is first-and-foremost a search company. (I mean, how else would they view it?) "Computing may live in a 4-to-6-inch device, it may live in a desktop, it may live on a 1-inch round device." On that note, Google has just as hard a time maintaining its business model as the industry shifts to mobile as virtually any other established tech giant. But I'm sure they'll figure out how to wrangle ads into systems that are primary voice-based. After all, they're smart.