Paul Thurrott's Short Takes: Microsoft Earnings Special Edition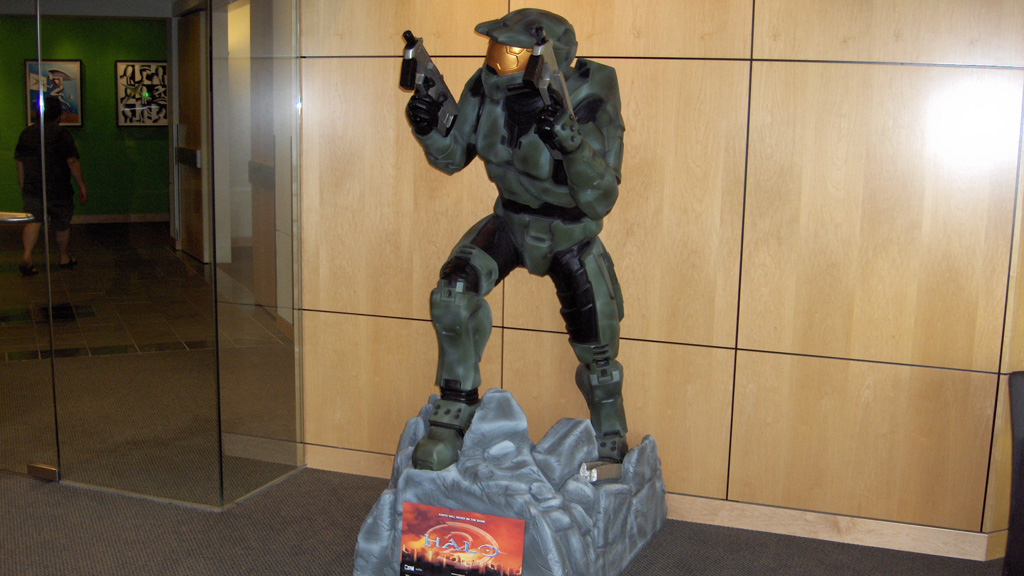 Because this happens only four times a year, this edition of Short Takes focuses on Microsoft's quarterly earnings report: the big picture, plus closer looks at cloud, Windows, Surface, Phone, Xbox and Office.
Note: This edition of Short Takes expands on Brad's original story about the Microsoft earnings, Microsoft Reports Strong Cloud Growth, Dismal Windows Phone Sales for Q3, and is interspersed with some of my Twitter commentary from yesterday. –Paul
Microsoft earnings in a nutshell
On Thursday, Microsoft announced that net income of $3.8 billion on revenues of $20.5 billion for the quarter ending March 31. These results came in under expectations, and while Microsoft blamed higher-than-exected taxes, that "catup-up adjustment" sounds like the kind of excuse a CFO would make. Speaking of which, "Our continued operational and financial discipline drove solid results this quarter," Microsoft CFO Amy Hood said. "We remain focused on investing in our strategic priorities to drive long-term growth."
"Satya: 'Overall a solid quarter'."
But…
Biggest news in the report: Cloud growth has slowed
While there is plenty to digest in this report, the biggest news is clearly stated: Cloud, widely seen as the future of Microsoft, under-performed in the quarter, casting doubts on the success of Microsoft's ongoing transition. The software giant can point to lots of big and positive numbers—and I'll highlight those in a moment—but it boils down to this: Growth in Microsoft's cloud businesses in the quarter slowed to just 3 percent year-over-year. In the same quarter a year ago, growth was almost double that, at 5 percent. To be clear, this is "deceleration," not "shrinking." But I'm a bit surprised to see any slowing at this early stage of the game.
"Windows phone may not be dead but it's doing its damndest to kill off the rest of Microsoft's devices businesses with it."
Windows in the quarter
As you might imagine, given the PC industry downturn and the fact that Windows 10 is currently free for most, Windows didn't exactly have a breakout quarter. But there were some curious bright spots. Windows licensing revenues declined by 2 percent in the quarter, for example, but that outperformed declines in the PC market. And Windows 10 adoption, overall, four times that of Windows 8 and 1.5 times that of Windows 7, Microsoft noted. That said, Windows revenue declined by 7 percent, or by an incredible $1 billion, YOY. We often talk about Microsoft's billion-dollar businesses, but this is what it looks like when you lose one.
"'Windows revenue decreased $1.0 billion or 7%,' or as I now call this, 'by one Surface'."
By which I mean…
Surface in the quarter
Surface revenues increased 60 percent, thanks to strong sales of Surface Book and Surface Pro 4, Microsoft said. And with revenues of $1.1 billion in the quarter, Surface saw its second $1+ billion quarter in a row—a first—and its first $1+ billion non-holiday quarter, also a first. Put simply, the Surface business is strong, and hopefully Microsoft won't screw that up by trying to release a Surface phone anytime soon. Which brings me to…
"MSFT earnings: So I was talking about MSFT stock maybe hitting historic high today. They missed expectations, so probably not."
Windows phone in the quarter
It's increasingly unclear why Microsoft doesn't kill off this product line completely, but its strategy of winding down its phone business is apparently working: Phone revenue declined an astonishing 46 percent in the quarter, and Microsoft sold only 2.3 million Lumia handsets in the quarter, compared to 8.6 million a year earlier. To put this in perspective, if iPhone sales are flat (we don't have Apple's official numbers yet), Apple's handset will have outsold Lumia by about 30-to-1 in the quarter. Put yet another way, phone losses were so severe, they impacted Microsoft's broader device business (including Surface), taking them all down, revenue-wise, by 9 percent YOY. Windows phone isn't Microsoft's Achilles Heel, it's Microsoft's Titanic.
"Satya: 'What matters most is the mobility of a people's experiences," and not a single device'."
In other words, nothing to see here.
Xbox in the quarter
Xbox Live monthly active users grew 26 percent to 46 million, which is good news, and "gaming revenue" was up 6 percent overall. But we don't ever hear about Xbox console sales, and of course Microsoft killed the legacy Xbox 360 this week because of declining sales. In fact, Microsoft vaguely noted that Xbox hardware revenues overall declined in the quarter because of the 360, and because of lower prices for the Xbox One.
"MSFT earnings: Xbox Live active users went down quarter over quarter – 46 million from 48, but up YOY (37m)"
Yes, the previous quarter was a holiday quarter. Relax.
Office/Office 365 in the quarter
Office 365 commercial subscribers hit 22.2 million in the quarter, and Microsoft noted that there are now over 70 million active users of the commercial versions of Office 365. Overall, Microsoft's productivity business saw revenues jump 1 percent to $6.52 billion. But profits declined 6.6 percent, a consistent issue for the firm as it transitions from traditional software bundles to subscription-based services.
"So no Skype news in the earnings eh? Only an emotional drain on the company then?"
Google also missed expectations
Google's parent company, Alphabet, on Thursday posted quarterly results that closely mirrored those of Microsoft—net income of $4.21 billion on revenues of $20.6 billion—and it even missed expectations, just like Microsoft. But in this case, that was because of increased spending on Alphabet's vanity projects and the switch to mobile-based ads, which are more voluminous but less lucrative than PC-based ads. Alphabet explained that its results would often contain "lumpiness" because of its mix of tried-and-true businesses and moonshots. Yawn.