Paul Thurrott's Short Takes: Microsoft Earnings Special Edition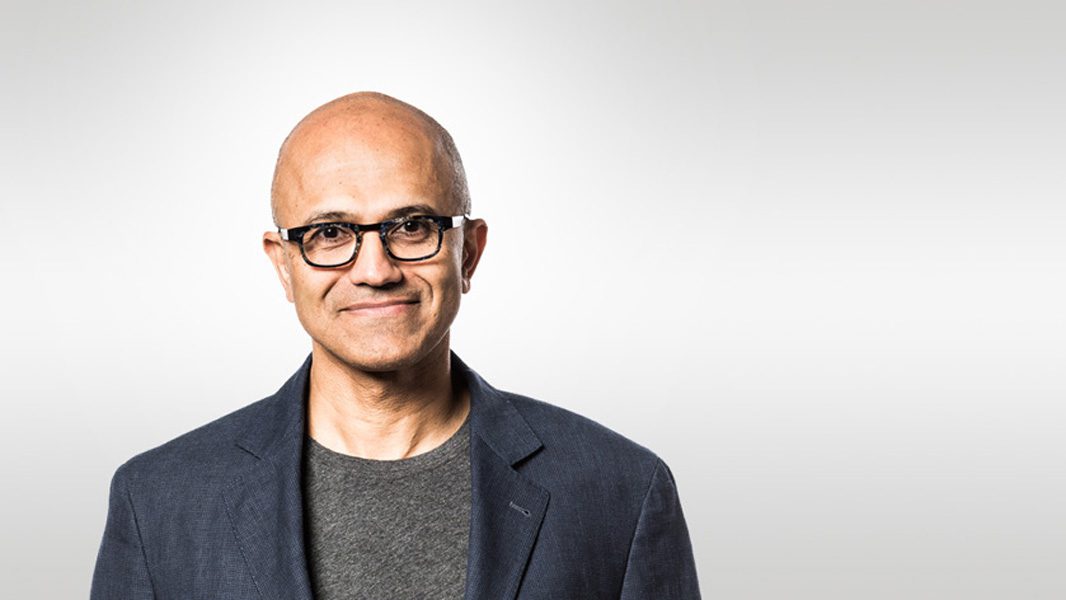 Because it's that time of the quarter, this special edition of Short Takes will focus exclusively on Microsoft's latest quarterly earnings report.
Note: Tuesday, Microsoft reported that it earned a net income of $17.1 billion on revenues of $50.1 billion, a year-over-year gain of 16 percent, in the quarter ending September 30.
Before diving into the details, I would like to remind everyone that most of the commentary below is based on Microsoft's post-earnings conference call, which has historically provided a lot more information than its formal financial reports and press releases. This quarter was no different, but I was struck by what was clearly a good cop/bad cop routine by CEO Satya Nadella and CFO Amy Hood, which is probably usually the case but was very pronounced and obvious in this call. That is, Nadella stuck to the good news, and Hood was forced to counter with all the bad news, in many cases, because this quarter was financially difficult but, ultimately, I think, a sign of strong health and resiliency for a company that wisely diversified itself many years ago.
Also, for the first time, I'm going to break this down according to Microsoft's three major business segments with a quick diversion to account for the Microsoft Cloud, a made-up business that's comprised of individual businesses that Microsoft cherry-picks because they're doing well in a given quarter. Enjoy! –Paul
Microsoft Cloud
UFOs, bigfoot, and Microsoft Cloud
Mr. Nadella noted that Microsoft expects its broader commercial business to grow at around 20 percent in constant currency this fiscal year. But looking at the previous quarter, he noted that Microsoft Cloud—previously called Commercial Cloud and, again, an imaginary business—again exceeded $25 billion in quarterly revenue, up 24 percent year-over-year (YOY). Success! But Hood countered with the sobering news that commercial bookings had declined 3 percent in the quarter.
Intelligent Cloud
To the cloud!
Microsoft's biggest business unit delivered $20.3 billion in revenues up 20 percent YOY and in line with expectations. Overall, server products and cloud services revenue increased 22 percent, but Azure and other cloud services revenue grew 35 percent, about a point lower than Microsoft expected and well below the 40 percent growth it experienced in the year-ago quarter. Of course, cloud revenue is pretty volatile, a situation Hood and Nadella addressed later in the call. (Noted below.) Chobani, Munich RE, Sodexo, and Volvo Cars all run their SAP solutions on Azure. And there were two more data points: Enterprise Services revenue grew 5 percent, driven by Enterprise Support Services, and Azure ML revenue has increased more than 100 percent for four quarters in a row.
Enterprise and Mobility
Microsoft's Enterprise and Mobility—which Hood once called "enterprise mobility and security"—saw its installed base grow 18 percent YOY to over 232 million seats. That was its only mention.
On-prem, it's what's for breakfast
Revenues from Microsoft's on-premises server business were flat, slightly better of expectations, Hood said, and they were driven by hybrid demand. Indeed, Microsoft now has over 8500 Azure Arc customers, double the number a year ago, which run "containerized applications across on-premises, edge, and multi-cloud environments." One, Wells Fargo, was even called out.
Developer
GitHub hit $1 billion in annual recurring revenue for the first time, Microsoft reported. Over 90 million people now use the service. Power BI is the "market leader in business intelligence in the cloud, and is growing faster than its competition," but there were no hard numbers. Power Apps is the "market leader in low-code/no-code tools" and has nearly 15 million monthly active users, up more than 50 percent YOY. And Power Automate has over 7 million monthly active users, with customers like Brown-Forman, Komatsu, Mars, and T-Mobile onboard. Coming AI-powered capabilities in Power Automate will turn natural language into advanced workflows, Nadella noted.
Productivity and Business Processes
To the cloud, part deux!
Microsoft's Productivity and Business Processes business was its second-biggest in the quarter with $16.5 billion in revenues, up 9 percent YOY and exceeding expectations "with better-than-expected results in Office commercial and LinkedIn." (LinkedIn? We'll see.) It was almost a throwaway line, but Hood noted that over half of "the 10-million-dollar-plus Microsoft 365 bookings came from E5," one of the more expensive subscription tiers for businesses.
What am I?!?
Microsoft 365 is an interesting business because it's reported as part of Productivity and Business Processes, but major parts of it—like Windows—are in other parts of the company. But on this call, things got even more confusing, with Nadella commingling Microsoft 365, Teams, and Viva as a single unit that "uniquely enables employees to thrive in today's digitally connected, distributed world of work." It's like the Microsoft Cloud of end-user services.
Another vague quarter for Teams
It's been a long time since we got a hard number on Teams users, and this quarter was no different. But read along as Nadella provides a bunch of soft numbers related to Teams. "Microsoft Teams is the de facto standard for collaboration and has become essential to hundreds of millions of people," he said. "We are retaining users we've gained and are seeing increased engagement too … Users interact with Teams 1,500 times per month on average … the average commercial user spends more time in Teams chat than they do in e-mail, and the number of users who use four or more features within Teams increased over 20 percent year over year." Success!
But wait, it gets weirder
Nadella then continued by discussing a confusing and recently announced new Microsoft 365 offering called Places. "We're creating a new category with Microsoft Places to help organizations evolve and manage their space for hybrid and in-person work," said. (Isn't that what Teams is for?) "Just like Outlook calendar orchestrates when people can meet and collaborate, Places will do the same for where." (Ah.)
Viva Las Viva
Speaking of confusing, Microsoft's "employee experience platform," Microsoft Viva, now has over 20 million monthly active users (a hard number!) and is used by companies like Finastra, SES, and Unilever. But what's confusing is how Viva is expanding to include what I'd call unrelated needs and what Microsoft calls "role-specific needs." For example, Viva Sales is "helping salespeople at companies like Adobe, Crayon, and PwC reclaim their time by bringing customer interactions across Teams and Outlook directly into their CRM system." I guess salespeople are people too.
Office commercial is going strong
Office commercial revenue grew 7 percent in the quarter, with Office 365 commercial revenue up 11 percent, "slightly better than expected with the strong renewal execution noted earlier," Hood added. Paid Office 365 commercial seats grew 14 percent YOY, driven by small and medium businesses and frontline workers, though, again E5 was the big winner. For the first time in a while, we didn't get a number for Microsoft/Office 365 commercial seats.
Office consumer
There was even less information about Office consumer, though that business grew 7 percent by revenue, "driven by continued momentum in Microsoft 365 subscriptions, which grew 13 percent to 61.3 million." That's some solid growth, but I've long been curious that Microsoft 365 consumer doesn't have more subscribers. There are, after all, over 1 billion PC users out there.
LinkedIn, always credited, rarely deservedly
LinkedIn "once again saw record engagement" and now boasts over 875 million members, with strong growth internationally. LinkedIn's newsletters now have over 150 million subscribers, up 4X YOY. And members added 365 million skills to their profiles over the last 12 months, up 43 percent YOY. Those are some good hard numbers, and I love to see that. But members isn't the same as "monthly active users," and I'm curious where LinkedIn stands compared to consumer social media services. At the bottom, I imagine, even though it technically has more users than Twitter.
More Personal Computing
The hammer falls
More Personal Computing was again Microsoft's smallest business, but this time growth headed in the wrong direction, with the unit reporting a "slight year-over-year decrease" to $13.3 billion, in line with expectations. Hood noted that weaknesses in Windows PC maker and Surface revenues were offset by an "upside in Gaming consoles."
Windows: hot or not?
In a classic "making lemonade" moment, Nadella claimed that, "despite the drop in PC shipments during the quarter, Windows continues to see usage growth." But those measure two different things over two different times: PC sales dropped YOY and have nothing to do with the installed base or usage, and that usage growth figure is based on pre-pandemic numbers. Or, as Nadella put it, "there are nearly 20 percent more monthly active Windows devices than pre-pandemic [and] Windows 10 and Windows 11 users are spending 8.5 percent more time on their PCs than they were two and a half years ago." And … that's good, actually. After all, PC sales are cyclic, with ups (pandemic) and downs (this year). That's normal.
More Windows
Looking more closely at the Windows business, Hood noted that the consumer side was hammered as "PC market demand further deteriorated in September," impacting its Windows PC maker and Surface businesses. That's a bit disingenuous, since Surface released new PCs last October and did so again this October, but whatever. Revenues from PC makers, the real money maker here, declined 15 percent YOY, and overall Windows revenues declined 20 percent. In another making Lemonade moment, however, she claimed that Microsoft was "seeing larger commercial deployments of Windows 11," citing Accenture, which just deployed Windows 11 to over 450,000 employees. Um, sure. Accenture is one of Microsoft's biggest partners, and I'd say it's more notable that it waited a year to make that deployment.
Ads, ads, ads
Microsoft addressed an issue that I've been concerned about for over a decade for what I believe is the first time during a financial call: why there are so many freaking ads in Windows these days. "When we talk about overall active Windows devices having grown by 20 percent over the pandemic, one of the big opportunities it opens up is for us to take our own owned-and-operated inventory, whether it is Bing and Search, whether it's the feed," Nadella said in response to a question about advertising. "And those are things that you see some of the growth. We are share takers in the browser. We are share takers in terms of the engagement of the feed. And those are things that we are high leverage on top of the installed base that's now structurally changed in terms of growth." Leveraging the installed base. Wow. To that point, Hood added that search and news advertising revenue was up 16 percent YOY, thanks to "record daily usage of Edge, Start, and Bing, driven by Windows." And Microsoft is also expanding its third-party ad inventory, and recently announced a big ad deal with Netflix, "exclusively powered by our technology and sales." I just hope that its ads on Netflix are as successful as they are in Windows, and that users love them just as much.
A surprisingly decent quarter for Xbox
Overall gaming revenue was up "slightly," Hood said, ahead of expectations and driven by better-than-expected console sales. To that point, Xbox hardware revenues grew 13 percent, an incredible achievement, and nearly half of the buyers of the lower-end Xbox Series S console are new to Xbox. But Xbox content and services revenue declined 3 percent, due to "declines in first-party content as well as in third-party content, where we had lower engagement hours and higher monetization." This was partially offset by growth in Xbox Game Pass subscriptions, which saw usage growth across all platforms, "driven by strength off-console" (meaning on devices like PCs, smartphones, tablets, and smart TVs). PC Game Pass subscriptions were up an incredible 159 percent YOY, and Cloud Gaming, which requires the most expensive Game Pass Ultimate subscription, has been used by over 20 million people, up 2X since April.
Surface falls off a cliff
Microsoft reported that Devices revenues grew 2 percent in the quarter, which seems amazing since the firm released new Surface PCs in October. But that's a sleight of hand. For the first time, Microsoft moved HoloLens revenues into Devices alongside Surface (presumably, they were part of Windows before), and that revenue growth was due entirely to "the impact of a large HoloLens deal," meaning the U.S. Army. Surface revenues, meanwhile, actually declined by "low double-digits," so probably by 10-12 percent. That's not good.
Outlook
The future's so bright, I gotta wear shades
Looking to the future, Hood said that she expects a decrease in revenue growth over the current fiscal year, with a negative impact on all three business units. (This does not include any impact from the Activision Blizzard acquisition, which Microsoft still expects to close by the end of the fiscal year.) "Materially weaker PC demand will continue and impact both Windows PC maker and Surface device results," she said, "even as the Windows installed base and usage grows." Microsoft's commercial business should drive healthy growth. But the worst news, by far, comes from Windows and Devices, both of which will see revenue declines in the high 30s. And gaming will see revenue declines in the low-to-mid teens.  "It is more critical than ever to continue to invest in our strategic growth markets such as Cloud, security, Teams, Dynamics 365, and LinkedIn where we have opportunities to continue to gain share as we provide problem-solving innovations to our customers," she concluded.