Paul Thurrott's Short Takes: March 31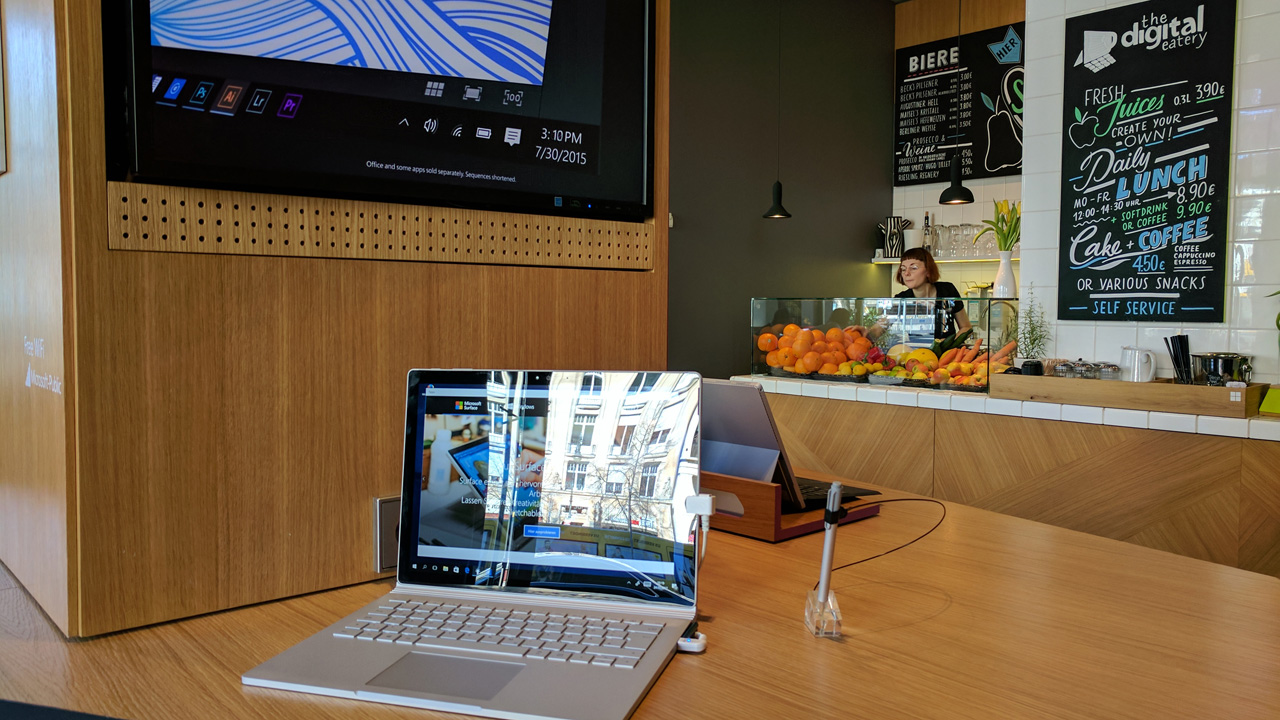 Because there's a Microsoft coffee shop in Berlin, this edition of Short Takes looks at the Windows 10 Creators Update rollout, Galaxy S8 preorders at Microsoft's retail stores, and much, much more.
Microsoft: Windows 10 Creators Update will roll out over "several months"
After a wide-ranging series of reliability and quality issues scuttled Microsoft's plans to deploy last summer's Windows 10 Anniversary Update within a few months, the software giant has reset its expectations for the Creators Update, which will begin rolling out in April. This time, Microsoft says, the upgrade process will occur "over a period of several months," but on purpose, so that users will have a more "seamless" (read: error-free) experience. You might argue that this is the right approach. But I think this exposes the soft underbelly of Microsoft's "Windows as a service" (WaaS) plans, which is that this legacy software is too big, complex, and rooted in the 1990s to work well as a service. And that what really needs to happen is a more aggressive removal of legacy technologies from the platform until WaaS can actually make sense. And yes, I'm looking at you, Win32. It's time to make some tough decisions.
"Thinking about switching to Windows 10? Now's the time to act"
Seems to me the time to act was when it was free.
Microsoft is offering Samsung Galaxy S8 preorders in its retail stores
Nothing quite demonstrates the lack of success of Microsoft's in-house mobile platform like this little tidbit: Microsoft is now offering the Android-based Samsung Galaxy S8 for preorder from its retail stores in the United States. But there's a twist: If you buy one of these expensive (and did I mention Android-based?) handsets from Microsoft, they will offer an in-store experience where "Microsoft Store associates will set up each device in the store" with various Microsoft apps, services, and accounts. No, they're not replacing Google apps, or replacing the Samsung launcher, home screen, or personal digital assistant with Microsoft's alternatives. But it's still a fascinating and disconcerting offering, no?
"The Samsung Galaxy S8 Microsoft Edition is infused with Microsoft apps"
Nope.
Citing the massive success of HoloLens after one year, Microsoft hires new marketing chief
As Brad previously reported, Terry Myerson recently canceled a proposed second generation HoloLens mixed reality (MR) headset because it didn't fix the field of view problem I keep mentioning. So now it's doing some deck chair rearranging while waving its hands around, saying "nothing to see here! Nothing to see here!" This week, the software giant announced that it has hired a marketing executive away from Oculus Rift (which makes VR headsets) as it moves from a HoloLens-focused MR strategy to one that involves hardware partners that will make their own Windows Mixed Reality headsets. So here's the thing. MR, AR, VR, whatever … none of this is ever going to be more than a niche market, and I'm kind of unclear why Microsoft is putting so much time, money, and effort into something that will never amount to anything more than a great (if quite dishonest) demo. I get the desire to be cool, but I also get that Microsoft rarely falls into that category. And its overemphasis on MR will simply highlight the opposite of what Microsoft is trying to achieve: Not that Microsoft is at the center of futuristic technology, but that it is about to fail yet again. Sorry, but I just don't see this being the next billion dollar business. Which makes me wonder why they're bothering.
"Microsoft says there are 150 HoloLens apps"
Just like Windows phone!
You can run Windows 10 desktops virtually in Azure. But not from Microsoft?
Mary Jo Foley reports that a new Citrix XenDesktop Essentials offering allows enterprise customers to run virtual instances of Windows 10 Enterprise in Microsoft Azure. The service costs $12 per user per month—or $144 per user per year—and requires a minimum of 25 users, plus a Microsoft enterprise volume licensing agreement. But as is so often the case with anything that has the term "Citrix" in it, I'm curious why Microsoft is not offering this service itself. That seems like a really basic and obvious option to provide directly through Azure. Adding to the insult, this offering is described as "RemoteApp 2.0." RemoteApp, of course, was a Microsoft offering. Guys, what the frick?
"Microsoft OneNote for beginners: Everything you need to know"
Sorry, is this for beginners? Or is it everything I need to know?
Microsoft, other tech giants pledge to continue reducing carbon use
And by "Microsoft, other tech giants," I guess I mean "Apple and Wal-Mart," as that's how Bloomberg is reporting this story. In any event, Microsoft is among a number of big companies that have said that they will continue to fight climate change despite a Trump administration decision to discontinue the government's previous environmental efforts. As the US Chamber of Commerce notes, destroying the environment is "vital to stimulating economic growth" in the United States, and it is all for the new changes. But not everyone agrees. "We believe that strong clean energy and climate policies, like the Clean Power Plan, can make renewable energy supplies more robust and address the serious threat of climate change while also supporting American competitiveness, innovation, and job growth," a joint statement from Amazon.com, Apple, Google, and Microsoft reads.
"Google Drive Tips You Can't Afford to Miss"
Oh, I won't miss them at all, trust me.
Accused of stealing Google car tech, Uber executive pleads the fifth
It's never a good sign when your company is being sued because an individual allegedly stole intellectual property and that individual has to invoke the 5th amendment, which protects one from being compelled to be a witness against themselves. But that's exactly what's happening to Uber: Anthony Levandowski, who now leads Uber's self-driving car unit and previously did the same at Google, is being sued for stealing Google technologies. Actually, it's even worse than that: Levandowski didn't go directly from Google to Uber, he first started his own company, which Uber purchased for $680 million. And Google says that this guy actually downloaded 9.7 GB of data related to Google's self-driving car technologies before he left, and brought it with him to Uber. And it would like that data back, thank you very much. Something tells me that Uber's self-driving car program is about to stall.
"How Samsung will keep the Galaxy S8 from catching fire"
LOL. Oh man.