Paul Thurrott's Short Takes: June 3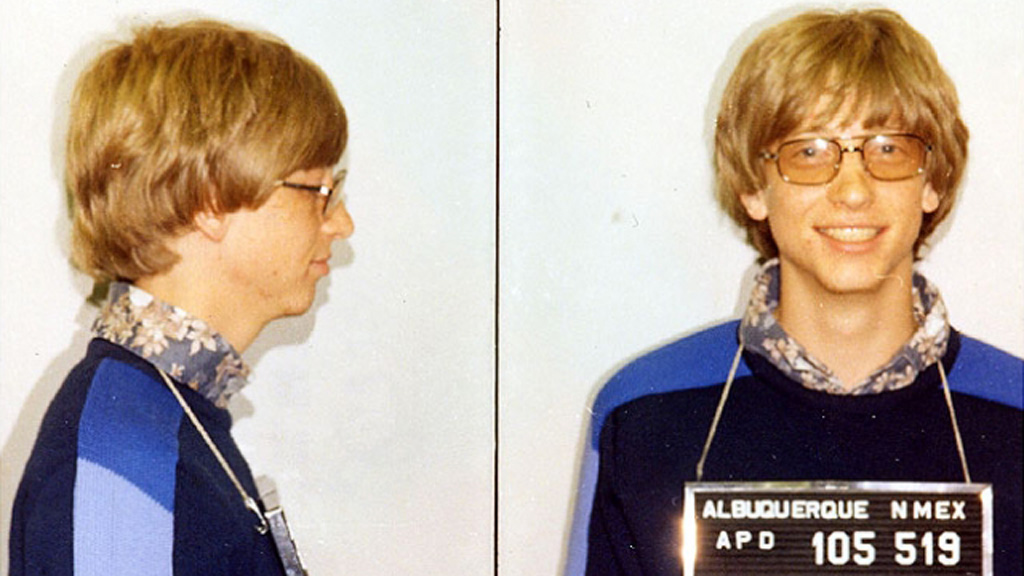 Because even Satya Nadella isn't moving quickly enough, this edition of Short Takes focuses on a misreport about "Get Windows 10" changes, Microsoft is not building a driverless car, excitement about coming Xbox hardware, Huawei's plans for world domination, and more.
Microsoft chairman: Satya is great … but Microsoft is still not moving quickly enough
Wow. In an interesting interview with Bloomberg, Microsoft chairman says that CEO Satya Nadella has done a great job pivoting Microsoft into the "mobile first, cloud first" world. But get this. He's not moving quickly enough. "Thompson said he and the board want [Microsoft] to move much faster," the report notes. "They're considering ideas like increasing spending, overhauling the sales force and managing partnerships differently to step up the pace … No one knows exactly how quickly sales of [Microsoft's] legacy offerings will drop off, Thompson said, but it's 'inevitable that part of our business will be under continued pressure'." Interesting stuff.
"Microsoft is killing off Windows Live Mail – what should I do?"
For starters, use an email app that was updated this century.
Microsoft denies that it has jumped the shark with Windows 10 forced upgrades
After being accused by The Register of further changing the "Get Windows 10" advertisement in Windows 7/8.1 so that users cannot cancel it anymore, Microsoft has finally spoken up. "The Register report is inaccurate," a Microsoft statement says. "The Windows 10 upgrade is a choice, designed to help people take advantage of the most secure, and most productive Windows. People receive multiple notifications to accept the upgrade, and can reschedule or cancel the upgrade if they wish." Since The Register report does display a dialog with no way to cancel the upgrade, the new theory is that the upgrade offer was accepted and scheduled, and that that explains it. Either that or Microsoft are lying liars who lie.
"Bill Gates divests Russia of Windows Phone"
That … just doesn't seem possible. Since, you know, Bill Gates doesn't run Microsoft. And hasn't since 2008.
Microsoft is not building a driverless car
And thank goodness, as it would likely be based on Windows 10 Mobile. But the firm said this week that it would like to supply some of the technologies behind driverless cars, and it there, I think, that the software giant could see some success. "We won't be building our own autonomous vehicle but we would like to enable autonomous vehicles and assisted driving as well," Microsoft's Peggy Johnson saidat a tech conference this week. Obviously, Azure has a spot here, and perhaps even an embedded Windows 10 OS. But Johnson hinted that carmakers had approached them about productivity offerings in cars, too. So you never know: Maybe you'll be able to fine-tune an Excel spreadsheet or PowerPoint presentation on the way to work soon, and not worry about driving into a ditch.
Speaking of driverless cars…
"Honking like a human: Google's self-driving cars learn to blow their own horn"
Now if they could just learn to drive someone off the road, they would be legal in Massachusetts. Home of the Masshole.
Excitement about a possible new Xbox One
E3 is coming up, and while sources told me months ago that Microsoft will announce new hardware at the show, we now know a lot more. Or … well, we think we know. According to various sources, Microsoft will release two video/game streaming devices, one in "stick" form (like a Chromecast) and one more like a Roku or Apple TV. It will announce a smaller, quieter and cost reduced Xbox One S(lim), just as it did for the Xbox 360 years ago. And it will announce a next-generation and higher-end Xbox One console that will support 4K video and VR (virtual reality) capabilities. Whew. So we'll see what actually happens, of course. But it's looking like this will be an interesting year regardless.
"Microsoft Surface Phone Image Leaked: Three Variants Are Confirmed!"
Nope.
Huawei has BIG plans
Speaking at the Converge technology conference this week, Huawei director Richard Yu said that the China-based smart phone maker has grand plans. In fact, Huawei plans to surpass both Samsung and Apple to become the biggest smart phone maker in the world. And it will do so by 2019, Yu said. "We want to be the number-one smart phone maker in the world," Yu told the Wall Street Journal. "It's a long distance race, and we have the patience." Today, of course, Huawei doesn't have much presence outside of China (and Europe), but like Xiaomi, another quickly-growing China-based handset maker, that's changing. Today, Huawei is the world's third-biggest smart maker, with 8.3 percent market share, compared to 23 percent for Samsung and 15 percent for Apple. But unlike those firms, which have flattened (Samsung) or seen falling sales (Apple), Huawei grew by a crazy 59 percent from the previous year. I say bring it on: I'd love to see Huawei and Xiaomi handsets here in the US.
"Will Microsoft's layoffs doom the Surface phone?"
Since no one on the Surface team was laid off, probably not. Will Windows 10 Mobile doom the Surface phone? Most likely.
Apple services hit by outages on Thursday
Apple's online services were all offline for several hours on Thursday. And in its characteristically transparent way, the consumer electronics giant didn't explain a thing. "There are no reported issues at this time," the firm reported after the episode ended. Which is of course true. But useless. Apple, whatever you do, don't ever change.
"Apple's Next Hardware Launch Might Not Be What You Think"
It may be software.
Google has created an AI project that can create music
And seriously, given how terrible pop music is today, this could be necessary. Anyway, a Google (OK, Alphabet, I hate that name) team called Magenta is working on AI-based music and art. "With Magenta, we want to explore developing algorithms that can learn how to generate art and music, potentially creating compelling and artistic content on their own," Google researcher Douglas Eck explains. Magenta's first AI-created song is, um, simple, it's just a four-note melody of sorts. But then, most pop music is simple. Like everything else Google does, I expect this to be both amazing and creepy soon enough.