Paul Thurrott's Short Takes: June 19, 2015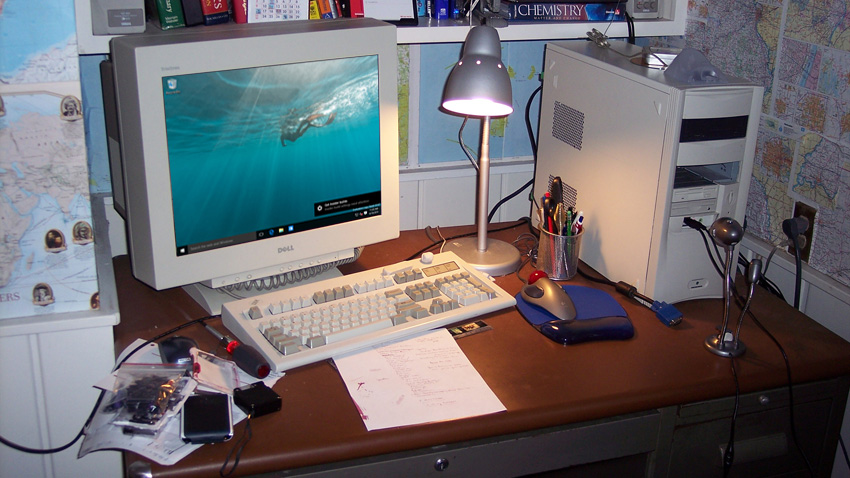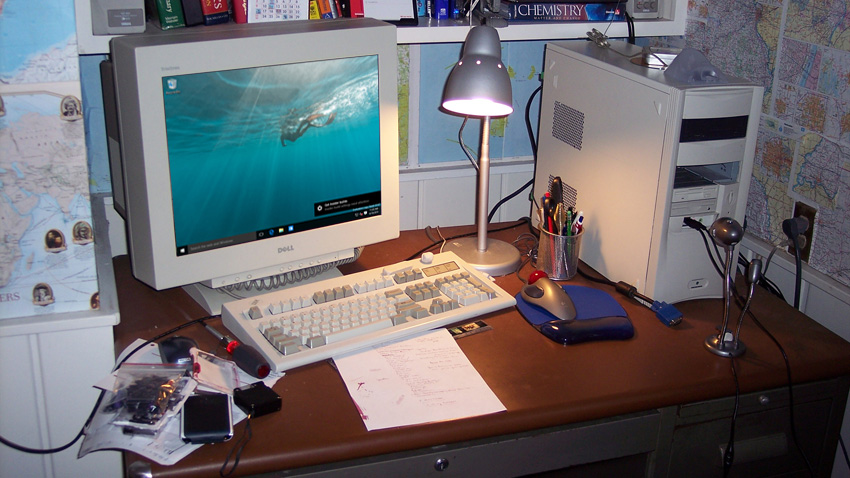 Because it's only 40 days until Microsoft launches Windows 10, this week's other news includes Dell pushing old PCs with a new OS, my thoughts about who won E3, HoloLens is going to suck and it's not clear why, Nokia is (yes, really) going to re-enter the smart phone market, and the FCC proves that the government can actually work sometimes.
Dell first out of the gate with Windows 10 PC preorders
Dell, which like HP used to be the world's biggest maker of PCs, has announced that customers interested in pre-ordering its first generation of new Windows 10-based PCs can now do so. Looking at what's available, all I see are fairly uninspiring previous-generation devices, which is sort of disappointing. Dell has some terrific looking new PCs in the pipeline, including a new XPS 15 I am very interested in, but I guess we'll need to wait until later in the year to get them with Windows 10. This will probably be pretty common with the big PC makers. After all, we're running out of time, July 29 is just weeks away, and Windows 10 isn't even ready yet.
"Why Apple Should Kill Off the Mac"
Put another way, please click on my clickbait headline.
So who really won E3? Sony? Or Microsoft?
It's time to tackle the truly weighty issue of our day, which is of course which console maker come out on top at E3? We know Nintendo's out of the running, their press conference had less substance than an Oracle conference about cloud computing. Sony allegedly had a strong showing, though I'm not sure new versions of Final Fantasy VII and Shenmue is any more or less interesting than new versions of Halo and Gears of War. Both companies talked up VR partnerships, but only Microsoft has a credible (if very flawed) augmented reality (AR) future with HoloLens. Honestly, I think it's a tossup and that neither company really outdid the other. And some game maker announcements—like the new Star Wars: Battlefront, Ghost Recon: Wildlands, and Rainbow Six Siege, in particular—were much more impressive than anything Microsoft or Sony announced. If I were one of those trite columnists, I'd say that gamers were the real winners at E3. Actually, that kind of works.
"The Apple Watch you really want may be coming next year"
Now you tell us.
What's the real reason HoloLens is going to be so disappointing?
As I reported back in April, Microsoft's HoloLens AR device is going to be hugely disappointing because it forces a tiny, mail slot-like peephole—sorry, "field of view" (FOV)—on the user, a fact Microsoft's on-stage demonstrations of the technology curiously (and dishonestly) omit. But why this is? Why can't the FOV be bigger? There are no real answers, as Microsoft simply won't explain itself, though theories abound. A bigger FOV would cause users to get queasy, some claim, though my experience with an alpha HoloLens unit in January (which did have a much better FOV) suggests otherwise. A bigger FOV would overwhelm the HoloLens's processor and battery, though I wonder why this thing has to be tetherless since you're never going to leave the room you use it in. A bigger FOV would be prohibitively expensive, thought we still have no idea how much this thing will cost, and wouldn't some want to pay more for a more capable version anyway? I don't get what's happening here, but I do know this: if you're holding out for some secret fix or improvement, don't. The one thing Microsoft has said is that that's not happening.
"Twitter is finally launching something that its users might actually want"
LOL. I doubt it.
Nokia says it will re-enter the smart phone market
And no, it's not April Fools, though there are clearly some fools in Finland. Nokia CEO CEO Rajeev Suri, apparently no student of history nor master of common sense, stated this week that his firm would indeed re-enter the smart phone market when its non-compete with Microsoft runs out. "We will look for suitable partners," he said. We would simply design them and then make the brand name available to license." Apparently, the firm is thus taking the same approach it took with its iPad knockoff, the N1 tablet, which has you know has taken the world by storm. Oh wait. No it hasn't. Well, anyway, I hear that former Microsoftie and former Nokia CEO Steven Elop is looking for a job. Time to get the old band back together?
"Taylor Swift will not be making her latest album available on Apple Music"
A music service I don't care about isn't going to stream music I don't like. I'm not sure how I feel about this one.
FCC is going after robocalls and spam texts
I can't believe I'm actually writing this, but I'm starting to become a fan of a federal agency. First the FCC backs Net Neutrality in a big way. Then it sues AT&T for bilking its unlimited data users. It's pushing a plan to subsidize broadband for the poor. And now it's going after robocallers and spammer texters too? I mean, pinch me. "The American public has asked us—repeatedly—to do something about unwanted robocalls," FCC chairman Tom Wheeler said this, and in doing so becoming my personal hero. "Today we help Americans hang up on nuisance calls." Cross your fingers folks, and silently wonder at the thought of our government actually doing something right for a change. Tom Wheeler for president!