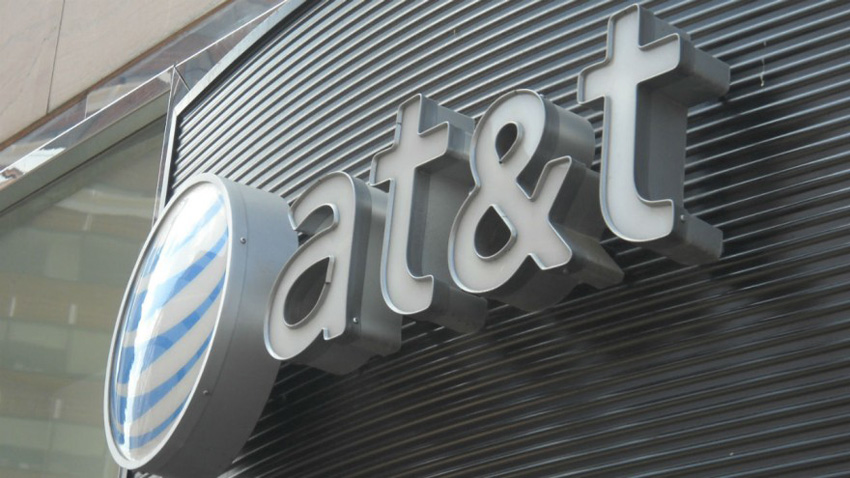 The Federal Communications Commission announced this week that it plans to fine A&T Mobile $100 million for misleading its customers about supposedly unlimited cellular data plans. "Unlimited means unlimited," the commission says, noting that AT&T was instead silently throttling customers it felt had used too much data.
"Consumers deserve to get what they pay for," FCC chairman Tom Wheeler says in a prepared statement. "Broadband providers must be upfront and transparent about the services they provide. The FCC will not stand idly by while consumers are deceived by misleading marketing materials and insufficient disclosure."
According to the FCC, AT&T Wireless began offering unlimited data plans to cellular customers in 2007 but has since discontinued the offering, while allowing existing customers to continue to renew the plans. In 2011, the carrier implemented what it calls a "maximum bit rate" policy that caps the maximum data speeds for unlimited customers after they have used a set amount of data within a billing cycle.
"The capped speeds were much slower than the normal network speeds AT&T advertised and significantly impaired the ability of AT&T customers to access the Internet or use data applications for the remainder of the billing cycle," the FCC notes.
This practice violates the 2010 Open Internet Transparency Rule because it falsely labels these plans as "unlimited" even though they do in fact impose limits and because AT&T fails to "sufficiently inform customers" of the bandwidth limits it imposes. The FCC says it has received "thousands" of complaints from AT&T customers who were surprised to discover that they couldn't use their unlimited plans despite being locked into a long-term contract.
"Millions of AT&T customers were affected," the FCC alleges. "The customers who were subject to speed reductions were slowed for an average of 12 days per billing cycle, significantly impeding their ability to use common data applications such as GPS mapping or streaming video." The FCC has already won a similar case against Verizon, and it used the 2010 Open Internet Transparency Rule as the basis for that complaint as well.
AT&T says that it does inform customers about these limits via a page on its web site. But the FCC argues that the firm never explained the exact speeds that customers would experience under this maximum bit rate policy, nor how useless their connections would be when the silent limits were hit. And AT&T doesn't inform users they've reached this threshold. Instead, their connections suddenly become unusable for certain activities, like video streaming.
How badly AT&T slows the connection is a matter of debate and conjecture. But a Gizmodo report cites a customer—who provides a screenshot as evidence—who says AT&T slowed his 22 Mbps connection down to just .36 Mbps when he hit the limit. That speed is "unusable," as Gizmodo notes.
Despite the evidence, and that the Federal Trade Commission has also sued AT&T for this same practice, AT&T says it will "vigorously dispute" this ruling.
"The FCC has specifically identified this practice [of bandwidth throttling] as a legitimate and reasonable way to manage network resources for the benefit of all customers, and has known for years that all of the major carriers use it," and AT&T statement explains. "We have been fully transparent with our customers, providing notice in multiple ways."