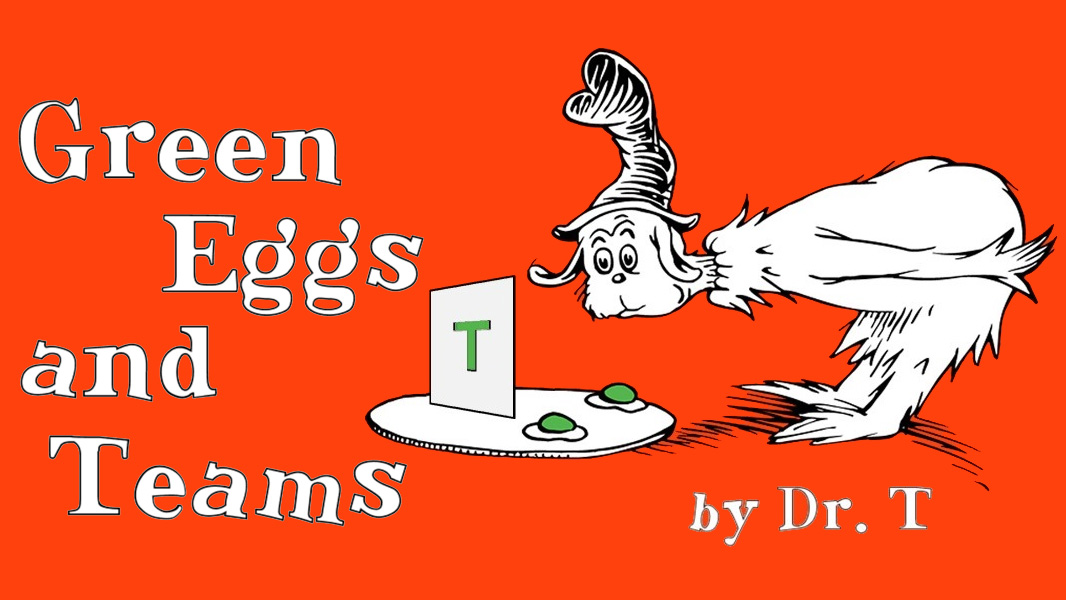 Because I do not like it Sam-I-Am, this week's edition of Short Takes looks at Windows 10 version 1803 out in the wild, Microsoft's coming Office UI change, new Surface PCs, and much, much more.
Windows 10 version 1803 is "fully available." God help us all.
With rampant reports of instability and unreliability pouring in from all corners, Microsoft this week inexplicably claimed that Windows 10 version 1803—aka the April 2018 Update—is being made "fully available" to all customers. Why, you ask? Because AI tells it that this is the highest-quality and most reliable Windows 10 feature update yet. This reminds me of my favorite story from the Vietnam War: In 1968, the Pentagon built a humongous supercomputer that took up its entire basement to determine when it would win the war. When it was completed, officials fed the machine all the data it needed to calculate the end date and then let in churn and bubble overnight. When they returned in the morning, there was a single card in the tray. It said, "You won the war in 1965."
"Microsoft says Windows 10 April update is fit for business rollout"
Well, it will give you fits.
Microsoft's about to rejigger the Office UI and I feel fine
The last time Microsoft screwed around with the user interface of Office, it added the ribbon to everything and ruined its reputation with at least 50 percent of the customer base. So it is perhaps understandable that they've taken almost 15 years to make another major change. And that this time, they're doing it right. The new Office UI, which only Office 365 customers will see, replaces the ribbon with something Microsoft calls the "simplified ribbon." But it's really just a tabbed toolbar. And it's one that is highly customizable so that it will, unlike the ribbon, work the way users want. Best of all? If you do love the ribbon for some reason, you can just enable it again: This change isn't a one-way, dead-end street. Good stuff.
"Microsoft may rival Amazon with tech that cuts out the cashier"
I'm trying to imagine Amazon being worried about Microsoft's moves in retailing.
More Surface PCs are coming soon
Brad was handed a nice bit of information about coming Surface PCs. And if you've been worried about the slow pace over there, this might help. Microsoft is, in fact, working on a number of new and updated Surface PCs, all due in 2018. It starts with "Libra," the low-cost ("non-Pro") Surface tablet that could ship as soon as mid-year. Following that is "Carmel," which will probably be called Surface Pro 6. And then there's "Andromeda," the long-rumored pocketable dual-screen device. There's no word yet about Surface Laptop or Surface Studio updates, but I do expect each to be updated as well. It's only a matter of timing.
"A cheap Surface computer could help Microsoft win back the education market from Google"
You never know!
And it's not just Surface
Brad's data dump wasn't just about Surface: He also received news that a next-generation HoloLens is slated for Q1 2019 and is codenamed "Sydney". And his sources confirmed my initial reveal that, yes, Microsoft is working on a next-generation (post-Xbox One) Xbox console. But he furthered that information by providing a codename ("Scarlett") and a date (2020). And by noting that Scarlett will be a "family" of consoles. My guess there is that a cost-reduced Xbox One X will become the new base unit and that a version with better graphics/frame rats and performance will land on the higher-end.
"More evidence points to a free version of Microsoft Teams"
I do not like Teams in a house.
I do not like Teams with a mouse.
I do not like Teams here or there.
I do not like Teams anywhere.
I do not like green eggs and Teams.
I do not like Teams, Sam-I-Am.
Apple vs. law enforcement, part 127
I'll assume by now that you're following the ongoing battle between Apple and law enforcement over iPhone encryption technologies. In the latest installment of this drama, Apple admitted this past week that it will add a feature to iOS 12, due in September, that will defeat a digital forensics tool called GrayKey that law enforcement has been using to hack into phones owned by terrorists and criminals. But in a stupid Osbornian moment, Grayshift, the firm that makes GrayKey, said that it has already figured out how to bypass the Apple change. That was dumb: Now Apple knows it needs to adjust this new feature so you can't bypass it. Sometimes discretion is the better route. For example, when you're investigating crimes.
"All Apple Park employees get their own standing desks"
Stand here so you stop walking into the glass walls.
The iPhone 3GS is returning to the market
In a bizarre move, Apple will once again sell the iPhone 3GS, which was new in 2009, almost a decade ago. Well, OK, not Apple per se. Instead, a South Korean wireless carrier, SK Telink, has somehow gotten its hands on a batch of brand-new, never-opened iPhone 3GS handsets. And it will sell them to customers for just $40. This phone is a real throwback: It doesn't support LTE, for starters. It runs iOS 6, which is about 6 versions old and still has that old-fashioned look. And it uses a pre-Lightning connector. So why would anyone want to use one of these things in 2018? Right. It has a headphone jack.
"Apple's fastest-growing business isn't the iPhone — but that's still what investors care the most about"
I'm guessing that it's because the iPhone is 70 percent of Apple's revenues.