Paul Thurrott's Short Takes: July 8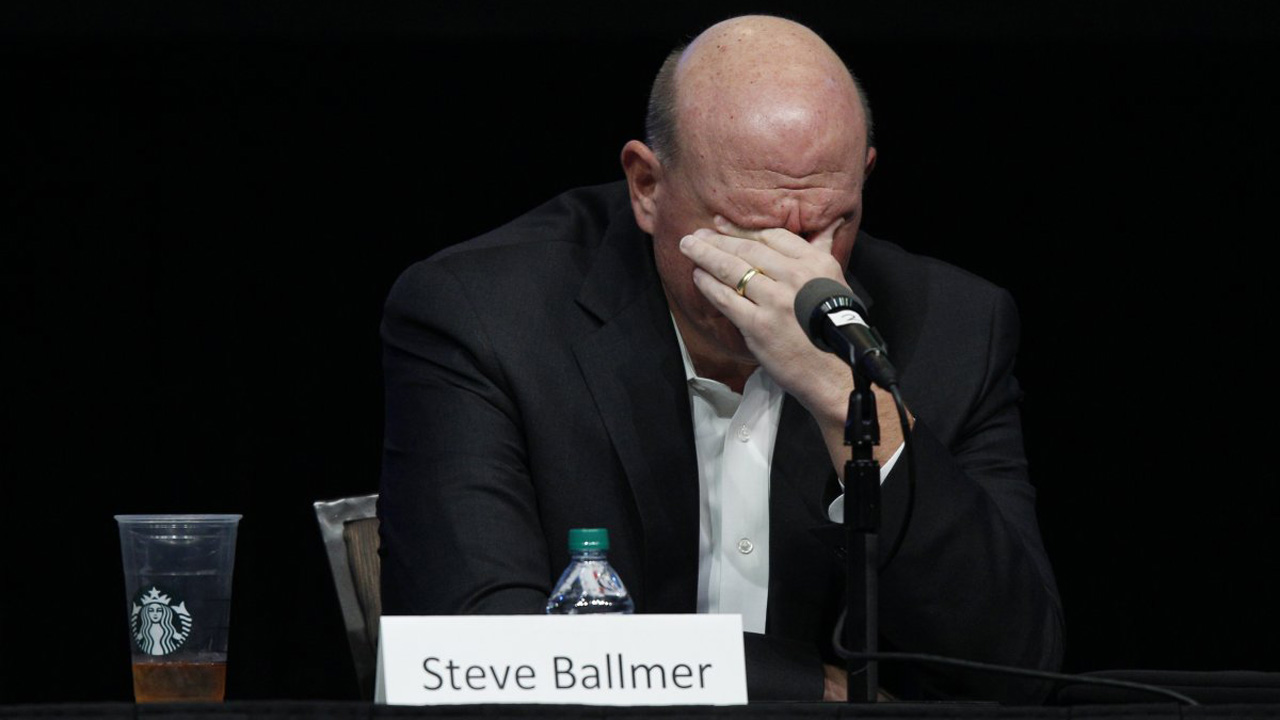 Because I still kind of miss Steve Ballmer, this edition of Short Takes focuses on the mysteries around Kevin Turner's exit, Microsoft's cringe-worthy invite to Bay Area hipsters, AV market consolidation, Android malware, and more.
Kevin Turner's exit was his idea, but why did Satya Nadella wait to "transform" that part of the business?
There are some intriguing side-stories in this week's departure of Kevin Turner from Microsoft. For starters, Turner left Microsoft, he wasn't forced out. But in the wake of his leaving, CEO Satya Nadella announced a sweeping "tranformation" (read: controlled explosion) of Turner's sales organization, bringing it more in line with the rest of the company. Why did he wait? And despite both Turner and Nadella both complimenting each other quite a bit this week, the Microsoft employees I spoke with yesterday universally said that Turner was loathed within the company, mostly because of the adversarial nature of the "scorecard" employee rating system he brought with him from Wal-Mart. Quite clearly, many are celebrating his departure, leading me once again to question why Nadella even put up with this over the past couple of years while he transformed the rest of Microsoft. The answer may be simple enough: Despite the fear and loathing, Turner was successful, and he helped Microsoft grow during a time of transition and change. It's amazing what you'll put up with under those conditions.
"Oops! Wearables can leak your PINs and passwords"
Now you'll need Goo Gone to get that gunk off your wrist, too.
Microsoft reaches out to trendy hipsters in the Bay Area
This is clearly the most groan-inducing example yet of Microsoft trying oh-so desperately to be cool and just falling flat on its face. Inexplicably, the company sent out an invitation to Bay Area interns ("Bae interns"), inviting them to a party, that was written in hipster terms so dense they require translation. "We're throwing an exclusive party … and you're invited!" the invitation begins, before going off the rails. "There will be hella noms, lots of dranks, the best beats, and just like last year, we're breaking out the Yammer beer pong tables! Hell yes to getting lit on a Monday night." Yes. That really happened.
"LinkedIn co-founder Hoffman: Why we sold to Microsoft"
I'm told he had 26 billion reasons.
Microsoft responds to its terrible attempt to be cool
As you might expect, Microsoft apologized for that terrible invitation to Bay Area interns the second it became public and was widely jeered online. "The email was poorly worded and not in keeping with our values as a company," a Microsoft statement notes. "We are looking into how this occurred and will take appropriate steps to address it." Sure. But as with the school girl strippers that appeared at an Xbox event earlier this year, it's understandable that many are starting to question what Microsoft's values really are. After all, it's easy enough to say you're good. But the proof is in your actions, not your words. And, for whatever it's worth, whoever wrote that incredibly awful invitation needs to be fired yesterday.
"Exclusive: Why Microsoft is betting its future on AI"
Exclusive: Betting its future on mobile didn't pan out.
Avast Software to buy AVG for $1.3 billion
Two of the top anti-virus solutions—not to mention the first two in any alphabetical listing of such solutions—believe they can be even better together: Avast Software this week announced it will buy AVG for $1.3 billion. "We are in a rapidly changing industry, and this acquisition gives us the breadth and technological depth to be the security provider of choice for our current and future customers," Avast CEO Vince Steckler said. Sure. But what I think is really happening here is your basic market consolidation. The AV market is rapidly shrinking these days.
"10 reasons why you shouldn't upgrade to Windows 10"
Number 7: You don't like free stuff.
10 million Android smartphones allegedly infected by Shedun/Hummingbad malware
Security researchers claim that up to 10 million Android handsets are infected by malware—named Shedun or Hummingbad, depending on who you ask—that generates fake advertising clicks, silently installs other malicious apps, and spies on the phones' users. The good news? Most of those users are in China, with India, the Philippines and Indonesia rounding out the list of top-infected countries. But like the Zika virus threatening this summer's Olympics, Shedun/Hummingbad is highly mobile, and is making its way around the world. Worse, it can survive a factory reset. If only wireless carriers would let Android users update their phones.
July 29, 2016
Just a gentle reminder that there are exactly three weeks to go before the free Windows 10 upgrade expires.